UK candidate for SfN Presidency
16th May 2018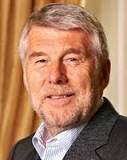 The Society for Neuroscience (SfN) is the world's largest organization devoted to understanding the brain and nervous system, and so it is exciting to see that there is a UK candidate standing for election as SfN's next President: Professor Barry Everitt of Cambridge Univeristy (pictured).
The Election is open until Friday June 1, 2018, 22:00 GMT.
All Regular members of SfN, including Emeritus and Postdoctoral members, are eligible and encouraged to vote. Members eligible to vote should have received the instructions to participate from Survey & Ballot Systems.
Please take a moment to read the candidate bios online and choose the future leaders of SfN!