Poster abstracts

*** POSTER ABSTRACT SUBMISSION IS NOW CLOSED ***


We strongly encourage students and early-career scientists to present their work as a poster presentation. We expect around 750 posters to be presented at the BNA2017 Festival of Neuroscience, and bursaries will be available for qualifying poster presenters. Submission deadline = FRIDAY JANUARY 13th, 2017.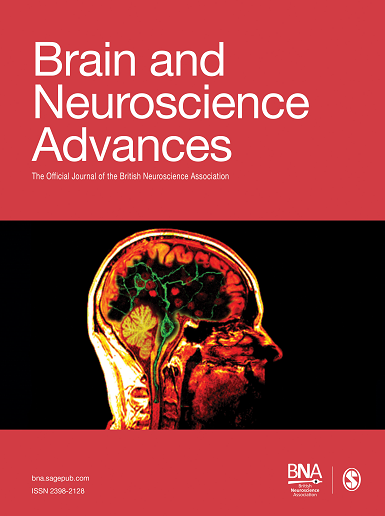 We're delighted to announce that all abstracts presented at BNA2017 will also be published in the Gold Open Access Journal, Brain and Neuroscience Advances.
Please read all the information below prior to submission. You can also download and print a pdf version of the guidelines.
Poster sessions
Congratulations to all those who have had their abstract accepted for presentation. Please see lists below for poster board numbers, titles, presenting authors and presentation sessions at the Festival.
Monday 10th April / Session One
Attention, motivation, behaviour
PM001 - MDMA increases recruitment of social brain areas when interacting with cooperative players during an iterated Prisoner's Dilemma (A. Gabay)
PM002 - The cingulum bundle: backbone of the social brain? (B. Coad)
PM003 - The Neural Correlates of Visual Imagery (C. Winlove)
PM004 - Social cognition post brain injury: impact of theory of mind impairment on socialization outcome (E. Alismail)
PM005 - Novel zebrafish models for Autism Spectrum Disorders (E. Vecchia)
PM006 - The physiological impact of distinct cholinergic populations on amygdala microcircuits and learning-related behaviour (J. Apergis-Schoute)
PM007 - Nucleus accumbens, but not orbitofrontal cortex, tracks and updates cue value during probabilistic reward learning (J. Huxter)
PM008 - Tissue oxygen changes during motivated behaviour: Influence of effort, individual differences and pharmacological challenge (J. Hailwood)
PM009 - Analysis of the interplay between brain circuit oscillations during performance in the 5CSRTT in a transgenic mouse model of Tau pathology (J. Joyes)
PM010 - Effects of loss aversion on neural processing of choice outcomes: an event-related potential study (K. Kokmotou)
PM011 - Should I trust you? Neural processing of unconscious influences on trustworthiness judgements (K. Kyriakopoulou)
PM012 - The role of cortex in a complex dynamic environment: a "Videogame" for rats (L. Calcaterra)
PM013 - Modifying monkey behaviour with chemogenetic tools - DREADDs (M. Eldridge)
PM014 - Motivational Fatigue: Quantifying how effort reduces motivation over-time in health and Parkinson's Disease (M. Apps)
PM015 - Determining whether animal welfare can be improved through environmental enrichment (M. Bayliss)
PM016 - Eat your Greens: Micronutrient Supplementation and Cognitive Ability in a Normative Group (R. Denniss)
PM017 - Behaviour of wild-type littermates impacted by socially deficient Nlgn3 knockout mice (S. Kalbassi)
PM018 - Linking dysregulated protein translation to specific phenotypic behaviour in the Cyfip1+/- mouse model of autism spectrum disorders (S. Bachmann)
PM019 - Cortical Hyperexcitability: An underlying factor for Anomalous Perceptual Experience (T. Fong)
Sensory & motor systems
PM020 - The role of nitric oxide in modulating neuronal activity in the ventral cochlear nucleus, a possible mechanism of tinnitus generation (A. Hockley)
PM021 - Different mechanisms for motor-auditory and motor-visual temporal recalibration: Evidence from transcranial direct current stimulation (tDCS) (A. Aytemur)
PM022 - The role of endogenous modality-specific attention in multisensory integration (A. Ferrari)
PM023 - Modelling Purkinje cell complex spike waveforms and their interactions with simple spike activity and noradrenaline in the cerebellum (A. Burroughs)
PM024 - Effects of multi-gene profile on individual differences in motor adaptation: a visuomotor and force-field comparison (A. Christou)
PM025 - High-voltage spindle oscillation episodes in the rat claustrum (C. Dillingham)
PM026 - Visualising the timing effects of cathodal transcranial direct current stimulation on motor task performance using concurrent fMRI (E. Hinson)
PM027 - Genetic components in proprioceptors associated with spinal misalignment identified by muscle spindle transcriptomics (G. Bewick)
PM028 - A pilot study on the effects of cerebellar trans-cranial Direct Current Stimulation on motor network dynamics during motor adaptation in human and cat (H. Darch)
PM029 - Fragile X Mental Retardation Protein controls the trafficking of Neuronal Voltage-Gated Calcium Channels (L. Ferron)
PM030 - Vestibular-gravitational signals influence aesthetic preferences (M. Gallagher)
PM031 - A proposal and model of homeostatic regulation of parallel fibre activity by Golgi cells in the cerebellum: defining sparse (M. Gilbert)
PM032 - The efficient athlete brain: Cortical processing of breathlessness (O. Faull)
PM033 - The intergeniculate leaflet directly modulates circadian entrainment (O. Brock)
PM034 - The invisible ventriloquist – can unaware flashes alter sound perception? (P. Delong)
PM035 - Clustering of subthalamic nucleus 20-30 Hz beta oscillations after contralateral footsteps is enhanced with auditory cues (P. Fischer)
PM036 - Mapping somatomotor and cognitive function in the human cerebellum (R. Ashida)
PM037 - Whisker movements in the 5XFAD mouse model of Alzheimer's Disease are affected by gender and retinal degeneration (R. Grant)
PM038 - Neuronal and Metabolic Origins of Negative BOLD Within and Across Sensory Cortices: An EEG-fMRI Investigation (R. Wilson)
PM039 - Investigating the stability of cerebellar transcranial direct current stimulation (tDCS) effect during visuomotor adaptation tasks (R. Jalali)
The neurobiology of stress
PM040 - Effects of venlafaxine on behavior, monoaminergic and immunity parameters in female mice subjected to chronic social instability stress (A. Labaka)
PM041 - Revisiting the cross-stressor adaptation hypothesis: effects of ageing and aerobic fitness on stress reactivity (C. Burley)
PM042 - How does stress affect cerebellar-dependent saccadic adaptation and how does this compare to polarity-dependent tDCS? A Proof-of-Principle-Study (D. Gheorghe)
PM043 - The avian hippocampus is sensitive to chronic stress at the caudal pole (E. Armstrong)
PM044 - Investigating the effect of a model of liver fibrosis on affective state in mice (G. Laws)
PM045 - Role of nitrergic neurotransmission in the dorsal hippocampus on cardiovascular control in isolated rats
PM046 - Intrinsic properties of central amygdala dynorphin neurons (J. McCall)
PM047 - Chronic variable stress reduces expression of corticotropin-releasing factor (CRF) receptors in the bed nucleus of stria terminalis (BNST) in rats (L. Augusto de Oliveria)
PM048 - Time course evaluation of the behavioral consequences generated by electrical stimulation of the dPAG of rats using the elevated plus maze (M. Carvalho)
PM049 - Hippocampal monoaminergic changes according to stress strategies in tumor inoculated mice (O. Goni-Balentziaga)
PM050 - Fear from height, anxiety, time of the day and diazepam in a 3D open-field (P. Chazot)
PM051 - Investigating the link between epigenetic alterations and behavioral outcomes in a rodent model of early adversity (T. Doherty)
PM052 - Expression of genes related with stress and behavioral regulation in dorsal hippocampus of the experimentally domesticated foxes (Y. Herbeck)
Neuronal, glial & cellular mechanisms
PM053 - Formononetin Prevents Neuroinflammation-Mediated HT22 Neuronal Death (A. Elbakoush)
PM054 - Cannabinoid regulation of excitatory synaptic transmission at hippocampal TA-CA1 synapses (A. Farah)
PM055 - The effect of chronic amphetamine treatment on the morphological characteristics of the superficial superior colliculus in the rat (A. Turner)
PM056 - Effect of sub-chronic phencyclidine treatment on dopamine receptor gene expression in the rat brain (A. Al_Ali)
PM057 - The proton-sensing receptor OGR1 modulates intracellular calcium homeostasis in HEK293 cells (A. Bradford)
PM058 - Deriving microglia from human induced pluripotent stem cells (A. Bunga)
PM059 - Characterising dopaminergic plasticity in the mouse olfactory bulb (D. Byrne)
PM060 - STP and LTP in the GluN2D knockout mouse (D. Fernandez-Fernandez)
PM061 - Glial Activation Following Nerve Graft Repair and Local Administration of Mannose-6-phosphate (E. Albadawi)
PM062 - GABAergic modulation of dopamine release in nucleus accumbens, measured by fast scan cyclic voltammetry in rat brain slices in vitro (J. Ferdinand)
PM063 - Modification of microglial apoptosis alters their functional response to an inflammatory stimulus (K. Askew)
PM064 - Using human iPSC-derived neural progenitor cells to increase integrin expression in the CNS (L. Forbes)
PM065 - Investigating expression of Notch signalling pathway in cells of the neurovascular unit (L. Craggs)
PM066 - Short-term plasticity of striatal dopamine release is governed by release-independent depression and the dopamine transporter (M. Condon)
PM067 - Mapping Synapses and Astrocytic Processes in the Mammalian Spinal Cord (M. Broadhead)
PM068 - Preferential activation of HIF-2 adaptive mechanisms in neuronal-like cells in response to hypoxia (M. Baudel)
PM069 - Hippocampal Innervation of Parvalbumin Interneurons in Prefrontal Cortex (O. Bykowska)
PM070 - Bidirectional interaction between endocanabinoid and retinoid signalling pathways in the brain (R. Bu Saeed)
PM071 - Characterising the role of amphoterin induced gene and open reading frame 3 (AMIGO3) in the pathogenesis of, and treatment for demyelinating diseases (S. Foale)
PM072 - Impaired astrocytic IP3R2 signalling interferes with experience-dependent plasticity (EDP) in layers 2/3 of the murine barrel cortex (S. Glazewski)
PM073 - Succinate supplementation improves metabolic performance of mixed glial cell cultures with mitochondrial dysfunction (S. Giorgi-Coll)
PM074 - Dopamine augments a tonic inward current in fast spiking interneurons in layer V of primary motor cortex (S. Kalyanapu)
PM075 - Role of leptin as a regulator of mitochondrial fission/fusion dynamics in vitro models of Alzheimer's disease (Y. Cheng)
PM076 - Regulating glycolysis: the relationship between activity and oligomeric state differs for each of the three phosphofructokinase isozymes (P. Fernandes)
Novel treatments & translational neuroscience
PM077 - Interfacing with the peripheral nervous system using mechanically compliant prostheses (A. Carnicer-Lombarte)
PM078 - Monitoring the neurobehavioral and toxicological effects of the transition from smoking to e-cigarette use (A. Bailey)
PM079 - Phase dependent modulation of epileptic activity in vitro using closed loop optogenetic control (A. Hazra)
PM080 - New mouse models for the study of P2X7 receptor signalling in epilepsy (A. Campbell)
PM081 - A Patient Derived iPSC Model of Neuropathic Pain: A Platform for Biomarker and Drug Development (B. Moore)
PM082 - Efficient testing of treatment scenarios for brain disorders through large-scale computer simulations (C. Hayward)
PM083 - The effect of a JmjC histone demethylase inhibitor, IOX-1, on proliferation and cell death in medulloblastoma cells (C. Chan)
PM084 - Mechanisms of inflammation and the role of dexamethasone in treating chronic subdural haematoma (E. Edlmann)
PM085 - Novel peripheral histamine H3 receptor antagonist ZPL-868087 attenuates mechanical hypersensitivity in neuropathic pain in mice (E. Battell)
PM086 - Anti-seizure and biophysical effects of microRNA-134 knockdown (G. Morris)
PM087 - Epilepsy-associated GRIN2A mutations – functional analysis and pharmacological rescue of phenotypic deficits (L. Addis)
PM088 - Identification and validation of biomarkers of neuropathic pain (L. Childs)
PM089 - The purinergic P2Y1 receptor as novel target to treat status epilepticus (M. Alves)
PM090 - Spatiotemporal progression of ubiquitin-proteasome system inhibition after status epilepticus suggests protective adaptation against brain damage (T. Engel)
PM091 - MicroRNAs as Novel Biomarkers for the Diagnosis and Prognosis of Traumatic Brain Injury (V. Di Pietro)
Neurodegenerative disorders & aging
PM092 - Aging reveals qualitative differences in the watermaze performance of rats and mice (A. Harper)
PM093 - The effects of radiofrequency field exposure on neurodegeneration in a Senescence Accelerated Mouse model (A. Gavard)
PM094 - CYFIP2: Altered local protein synthesis links A-beta production,tau hyperphosphorylation,spine abnormalities and memory impairment (A. Ghosh)
PM095 - Cell/cell transmission of LRRK2 (C. Elliott)
PM096 - What is the role of the WDR45 gene in autophagy? (D. Cotfas)
PM097 - Acyl-ghrelin regulates mid-brain mitochondria and protects neurones in an in-vitro rotenone-based Parkinson's disease model (D. Rees)
PM098 - Immersive VIrtual Reality Testing of Entorhinal Cortex and Hippocampal function in ageing and Mild Cognitive Impairment (VIRTECH-MCI) (D. Chan)
PM099 - Investigating the task-relevance of visual fixations during locomotion in Parkinson's disease (D. Hunt)
PM100 - Precise modelling of inherited motor neuron disease using novel CRISPR/Cas9 technology (D. Byrne)
PM101 - Antidiskynetic effect of neuronal nitric oxide synthase inhibitor on L-DOPA Parkinsonian animals: is astrocyte a key element? (E. Del-Bel)
PM102 - Acute effects of systemic inflammation upon neurovascular unit and neurovascular function (G. Brezzo)
PM103 - Early dysfunction of glycinergic premotor neurons in a zebrafish model of amyotrophic lateral sclerosis (G. Cellott)
PM104 - Activity, appetitive trace conditioning and novel object recognition: A longitudinal study of middle aged male rats (H. Cassaday)
PM105 - Microglia in a protein misfolding environment have multiple complex responses which may determine susceptibility or resilience to neurodegeneration (J. Alibhai)
PM106 - Manipulation of amyloid precursor protein processing impacts brain bioenergetics and glucose metabolism (J. Findlay)
PM107 - Imitative compatibility effects as evidence of motor resonance in Parkinson's disease (J. Bek)
PM108 - Rescuing synaptic activity in mice with prion disease (J. Bourgognon)
PM109 - Acyl-ghrelin regulates the methylation of key neurogenic and neuroprotective gene promoters (L. Buntwal)
PM110 - ER shaping proteins are required for ER and mitochondrial network organization in motor neurons (P. Fowler)
PM111 - Vascular endothelial growth factor receptors in dementia (R. Harris)
PM112 - Towards the therapy of Alzheimer's disease via the inhibition of a phospholipase A2 isoform using peptides able to cross the blood-brain barrier (S. Andre)
PM113 - Increased expression of IL-16 in the brain lesion of experimental autoimmune encephalomyelitis model (S. Hridi)
PM114 - A Comprehensive "Disease-in-a-Dish" Approach to Parkinson's Disease (S. Azeggaph)
PM115 - Hyperglycaemia reduces mitochondrial motility and size in mature hippocampal cells (S. Chalmers)
PM116 - Refining functional endpoints in preclinical drug discovery for Alzheimer's disease: A case study using the rTg4510 mouse model of tauopathy (T. Blackmore)
Learning & memory
PM117 - Dynamic Information coding by hippocampal-prefrontal (CA1-PFC) neural ensembles during spatial working memory (A. Domanski)
PM118 - The effects of glucocorticoids on offline hippocampal spatial information consolidation and hippocampal-amygdala interactions during rest (A. Fodder)
PM119 - Gluing memories via oscillations: Theta phase synchrony drives associative memory formation in humans (A. Clouter)
PM120 - Hippocampal synchronisation and neocortical desynchronisation co-occur during episodic memory formation (B. Griffiths)
PM121 - Ultra-high-field fMRI reveals a role for the subiculum in scene perceptual discrimination (C. Hodgetts)
PM122 - Retrieval as a fast route for consolidation: evidence from decontextualizaton and semanticization of memory representations (C. Ferreira)
PM123 - Boundary conditions on instrumental memory reconsolidation (C. Cheng)
PM124 - Lesion based dissociations in instrumental contingency learning: contributions of the ventromedial prefrontal cortex vs. superior motor regions (C. O'Callaghan)
PM125 - Synthetic glucocorticoid treatment causes dysregulated activation dynamics of glucocorticoid receptors in brain and pituitary (F. Stubbs)
PM126 - Hippocampal Subfield Volumes Predict Memory Consolidation in Older Adults (H. Isotalus)
PM127 - Sex Differences in Discriminating Between Cues Predicting Threat and Safety (H. Day)
PM128 - The early life immune stimulation induces a sex differences in long-lasting modifications in cognitive behavior (I. Berkiks)
PM129 - Effect of Melatonin on brain oxidative stress, senescence marker protein-30 and osteopontin in a rat model of vascular dementia (I. Bin-Jaliah)
PM130 - Investigating BDNF-dependent long range signalling from the synapse to the soma (J. Bailey)
PM131 - Not just reinforcement learning: dopamine's role in retrieval of reinforcement (J. Grogan)
PM132 - Estrogens modulate excitatory synaptic transmission at hippocampal temporoammonic-CA1 synapses (L. Clements)
PM133 - Boundaries between contextual fear memory reconsolidation and extinction (L. Cassini)
PM134 - Disrupting reconsolidation of lever pressing memory reduces spontaneous drug-seeking for cocaine but not nicotine (M. Exton-McGuiness)
PM135 - The role of inhibitory alpha oscillations in human visual learning (P. Frangou)
PM136 - The role of NMDAR subunits in ventral hippocampal STP and LTP (R. Ingram)
PM137 - Study of the in vivo dynamics of endogenous amines in Drosophila melanogaster Mushroom Bodies (S. Hidalgo)
PM138 - The Role of the Basal Ganglia in Memory Suppression and Motor Inhibition: Meta-Analysis and Dynamic Causal Modelling (Y. Guo)
PM139 - Reversal learning and the role of the primate mediodorsal thalamus (A. Mitchell)
Session one / Monday - Developmental neuroscience
PM140 - Premature birth without injury does not perturb murine sensimotor development (C. Cross)
PM141 - VIP+ interneurons in the mouse barrel cortex during early postnatal development (C. Vagnoni)
PM142 - Resting state functional connectivity and network topology in Dyslexia genotypes (D. Brkic)
PM143 - The effect of prenatal maternal immune activation on fetal development in a model investigating the developmental origins of schizophrenia (H. Kowash)
PM144 - The Effect of Maternal Immune Activation on Placental Gene Expression and Mother-Offspring Interactions in Rats (H. Potter)
PM145 - Computational modelling of ganglion cells growth in the retina (J. De Montigny)
PM146 - Regulation of mTORC1 signalling in neurodevelopment by the neuronal ceroid lipofuscinosis gene, CLN7 (K. Connolly)
PM147 - Histone acetylation and motor neuron regeneration in zebrafish spinal cord injury (L. Cavone)
PM148 - Utilising human patient iPSC derived neurons to uncover cellular and network neurodevelopmental phenotypes in autism spectrum disorders (S. Armstong)
PM149 - Genetic labelling of synaptic diversity in the mouse hippocampus during development (V. Anton)
PM150 - Effects of 5HT1A and 5HT7 receptor signalling on development of rat cortical neurons (Z. Baily)
Psychiatry & mental health
PM151 - Reduced neural reward bias in major depression disorder using a fMRI probabilistic reinforcement learning task (A. Antonesei)
PM152 - DLG2, neural development and neuropsychiatric disease (B. Sanders)
PM153 - Prefrontal influences on the motor system modulate volitional action in Tourette Syndrome (C. Rae)
PM154 - Corticostriatal Dysregulation as a Risk Endophenotype in Bipolar Disorder (E. Ackling)
PM155 - Changing trends in antidepressant prescribing to children in UK primary care, 2000 – 2015 (J. Sarginson)
PM156 - Limbic-cortical network activity and behaviour in a novel Cyfip1 genetic rat model of psychiatric risk (J. Heckenast)
PM157 - Early Developmental Disturbances in Cortical Folding are Associated with Persistence of Psychotic Experiences (L. Fonville)
PM158 - Differences in cortical thickness between patients with Non-Epileptic Attack Disorder and healthy controls (M. Mcsweeney)
PM159 - Kainate receptors and brain disorders: New potential therapeutic avenues (M. Koromina)
PM160 - Electrophysiological properties of the hippocampus-medial prefrontal cortex pathway in the sub-chronic phencyclidine model for schizophrenia (N. Doostdar)
PM161 - Trait Related Aberrant Connectivity in First Episode Schizophrenia (P. Lalousis)
PM162 - Cognitive Impairment in Opiate and Psychostimulant Addiction (P. Wells)
PM163 - Molecular and behavioural characterisation of schizophrenia risk gene DLG2 rodent models (R. Pass)
PM164 - Amygdala responses to fear associated with individual differences in circadian rhythm (R. Norbury)
Methods & techniques
PM165 - OpsLib – a library of parameterised opsin models (B. Evans)
PM166 - "Hopefully not all in vein" - exploring neurochemical and BOLD responses to negative stimuli in the human amygdala (C. Horne)
PM167 - Functional neurochemistry and BOLD-fMRI in the human brain acquired at 7 Tesla (I. Betina Ip)
PM168 - Finer parcellation reveals intricate correlational structure of steady-state fMRI signals (J. Dornas)
PM169 - Differentiating features of white matter damage following traumatic brain injury (N. Bourke)
PM170 - Establishing sex-specific in vitro models of ischemic cell death (R. Altaee)
PM171 - An alternative view on tACS: Is it an effective tool for cognitive research? (V. Braun)
Tuesday 11th April / Session Two
Attention, motivation, behaviour
PT001 - Dopamine and motivational effects on patch leaving behaviour in humans (C. Le Heron)
PT002 - Putting attention in the spotlight: The influence of APOE genotype on visual search in mid-adulthood (C. Lancaster)
PT003 - The Cuttle Shuttle: Prediction of Prey Behavior by Cuttlefish (D. Kim)
PT004 - Molecular diversity of GABA neurons in the ventral tegmental area and substantia nigra (E. Paul)
PT005 - Exploring a Distinct Role for Dorsal Raphe Dopamine Neurons in Social Motivation (G. Matthews)
PT006 - Cannabinoid modulation of electrically evoked dopamine release in rat brain slices (K. Peters)
PT007 - How does the brain encode distinct values? Electrophysiological evidence for the common currency hypothesis (K. Kyriakopoulou)
PT008 - Evidence for human ghrelin GHS-R1a and orexin OX1 heteroreceptor complex formation in a heterologous system (M. Medrano)
PT009 - Tracking emotions in the brain – Revisiting the Empathic Accuracy Task (N. Mackes)
PT010 - Shared functional neuroanatomical correlates of executive control in multitasking and working memory (P. Otermans)
PT011 - Competing drives of hunger and sleep on performance in sleep-restricted rats (S. Loomis)
PT012 - Characterising the nature of proactive and reaction inhibition in a task of selective stopping: A TMS study (V. Rawji)
Sensory & motor systems
PT013 - Itchy & Scratchy: Are A-fibres necessary for scratching an itch to feel good? (A. Makdani)
PT014 - Off-line improvements in motor skill depend on amount of practice, not explicit sequence knowledge or time: an argument against wakeful consolidation (A. Johnstone)
PT015 - Glia developmental plasticity couples learning and motor behaviour to reproductive needs (A. Barrios)
PT016 - Phophorylated histone 3 at serine 10 identifies activated spinal neurons and contributes to the development of tissue njury-associated pain (B. Nagy)
PT017 - Dominance of non-dominant hemisphere in resting interhemispheric inhibition (C. Laksanaphuk)
PT018 - Boosting upper-limb recovery after stroke by individualised selection of training conditions (C. Miall)
PT019 - A previously unidentified parietal neuron promotes feeding in Lymnaea stagnalis (D. Price)
PT020 - Olfaction and hunger: an fMRI study on brain activity to appetising stimuli (E. Konnova)
PT021 - Food leaving in C. elegans: a model of social interaction (E. Scott)
PT022 - Modulation food-dependent sensory integration in C. elegans (F. Calahorro)
PT023 - The cellular mechanisms of a decision between incompatible behaviours in Lymnaea (G. Kemenes)
PT024 - Magnetoencephalographic Study on Warmth Perception (K. Kim)
PT025 - The novel cyclo-octadepsipeptide anthelmintic emodepside; mode and spectrum of activity (L. Holden-Dye)
PT026 - Vision, decision, and navigation in mouse parietal cortex (M. Krumin)
PT027 - XE 991, a KV7 channel blocker, acts as an otoprotectant in vitro (M. O'Reilly)
PT028 - Physiological Characterisation of Subpallial Dopaminergic Neurons of Larval Zebrafish (N. Rimmer)
PT029 - Upper Limb Motor Performance is not Predicted by Proprioceptive Acuity in Younger or Older Adults (N. Kitchen)
PT030 - Alterations to the somatosensory barrel cortex in mice at early adulthood following exposure to prenatal alcohol (O. Olateju)
PT031 - Mirror neuron responses to facial expressions in autism spectrum disorder (O. Karakale)
PT032 - C. elegans neuromuscular junction to investigate organophosphate intoxication (P. Izquierdo)
PT033 - Task-specific effects of cerebellar-transcranial direct current stimulation on motor control and learning (P. Pope)
PT034 - Analysis of spatial properties of perimeter units in the rostral thalamic nuclei (P. Matulewicz)
PT035 - Predisposition to anomalous experiences: An investigation using transcranial direct current stimulation (R. Marchant)
PT036 - The Effect of Emotion on Multisensory Integration and its Neural Correlates (S. Linton)
PT037 - Distribution of visual and locomotion signals in mouse superior colliculus (S. Solomon)
PT038 - Interactions between rat primary motor (M1) and sensory (S1) cortex at delta, theta and gamma frequency in vitro (S. Kalyanapu)
PT039 - Fluoxetine depresses response to visual stimuli in the superior colliculus: potential implication for pharmacotherapy of ADHD (T. Riley)
PT040 - Positive modulation of Kv3 K+ current prevents bursting and maintains regular action potential timing following exposure to loud sound (T. Olsen)
PT041 - Modulation of pharyngeal excitability and feeding behaviour by Zinc pyrithione (V. O'Conner)
The neurobiology of stress
PT042 - CACNA1C dysfunction: impact on adult neurogenesis? (A. Moon)
PT043 - Low-dose photon irradiation alters neurogenesis via modulating membrane conductance (B. Roth)
PT044 - Adrenal-dependent regulation of glutamaergic-related plasticity: impact of endogenous glucocorticoids on natural synaptic activity (C. Momoh)
PT045 - Different allostatic load markers predict grey and white matter integrity measures in the ageing Whitehall II cohort (E. Zsoldos)
PT046 - Molecular Changes in the Adult Brain Resulting From Inappropriate Fetal Glucocorticoid Exposure (F. Shearer)
PT047 - Gender-associated neurophysiological differences in neurons of the bed nucleus of the stria terminalis (BNST): a brain slice study (H. Smithers)
PT048 - Stress effects on Brain Connectivity (J. Thakrar)
PT049 - Exposure to repeated restraint stress modulates the hippocampal nitrergic system and upregulates protective antioxidant genes in the rat (J. Spires)
PT050 - Hypertension and cardiovascular changes evoked by chronic stress in female rats: comparison of homotypic vs heterotypic chronic stress regimes J. Vieria)
PT051 - Mineralocorticoid and glucocorticoid receptor binding to glucocorticoid target genes in the rat hippocampus after stress (K. Mifsud)
PT052 - Salivary Cortisol as a Physiological Response to Stress on Musicians (L. Miranda)
PT053 - Co-activation of the sympathetic and the parasympathetic nervous systems during heat stress (M. Turcani)
PT054 - Circadian tryptophan hydroxylase expression in the dorsal and median raphe nuclei is altered by dysregulated glucocorticoid rhythms (N. Reyes-Prieto)
PT055 - Effect of neuroticism on the CES functions (R. Saylik)
PT056 - Effects of chronic social stress on 5-HT1A, 2A, and 2C receptor binding in mouse brain regions associated with reward processing (S. Nascimento)
PT057 - Effects of maternal antioxidant treatment in mediating the outcomes of prenatal stress on the brain and behaviour (S. Ying)
PT058 - Behavioural and cortical pain responses in human infants are dissociable by their relationship to physiological stress (L. Jones)
Neuronal, glial & cellular mechanisms
PT059 - Involvement of GABAAr and NMDAr in the anticonvulsant actions of cannabidiol – studies in human cortex and rodent entorhinal cortex in vitro (B. Henley)
PT060 - Genetic regulation of a new stem cell niche in the adult hypothalamus: The Role of Fibroblast growth factor signalling (B. Kaminskas)
PT061 - The Role of External Tufted cells in activity-dependent plasticity of the olfactory bulb (C. Hahn)
PT062 - Internodal length variability and myelination patterns in the developing mouse somatosensory cortex (C. Pama)
PT063 - An investigation into the contribution of TRAKs, mediators of neuronal mitochondrial transport, to the excitability of adult pyramidal CA1 neurons (E. Maguire)
PT064 - The role of Wnt signalling in AMPA receptor trafficking and synaptic plasticity (F. Mcleod)
PT065 - Postnatal Development of the Action Potential Waveform (F. Inkpen)
PT066 - Presynaptic muscarinic receptors modulate the feedforward Temporoammonic microcircuit in the hippocampus (J. Palacios)
PT067 - Role of CSF1 vs. IL-34 in the control of CSF1R function in microglia in vitro (J. Obst)
PT068 - The excitatory neurotransmitter glutamate influences the DNA damage repair in in vitro differentiated murine neurons (K. Haupl)
PT069 - Glutamate NMDA, dopamine D1 and histamine H3 receptors form heterotrimeric complexes in brain (M. Ruiz)
PT070 - A simplified and efficient method for the generation of early OPC and OPC from mouse embryonic stem cell-derived neural stem cells (M. Otsu)
PT071 - The expression of the chloride co-transporters NKCC1 and KCC2 is reversed in the penumbra following photothrombotic stroke in mice (M. Baudel)
PT072 - A new form of hippocampal LTP mediated by kainate receptors (M. Petrovic)
PT073 - An investigation in to the role of the putative cannabinoid receptor GPR55 in in vitro models of neuroinflammation and neurodegeneration (O. Haugh)
PT074 - Characterising the nature and mechanism of the CaV2.2-?2? interaction (O. Meyer)
PT075 - Subcellular Localisation of Phosphorylated GluA1 Subunits (P. JC)
PT076 - The initiation and propagation of ventral to dorsal medial entorhinal cortex epileptiform activity is reduced by an inhibitory gradient (P. Matthews)
PT077 - Identification of the types and location of transmembrane AMPAR regulatory proteins expressed in neurons of the mouse retina (R. Jones)
PT078 - In vivo two-photon imaging of mitochondrial localisation during structural synaptic plasticity in the mouse somatosensory cortex (R. Lees)
PT079 - Expression of functional Nociceptin/Orphanin FQ (NOP) receptor on glia (S. Kadhim)
PT080 - Protocatechuic acid ethyl ester (EDHB) effects on cell viability and synaptic signalling in rat hippocampal and organotypic slices (S. Lanigan)
PT081 - Effects of auxiliary subunit GSG1L on the functional properties of native and recombinant AMPA receptors (TP. McGee)
PT082 - Chronic exposure to chemotherapy impairs neurogenesis in Sox1-GFP trangenic mice (V. Lasio)
PT083 - The role of protrudin on neuronal morphology and axonal transport in primary cortical neurons (V. Petrova)
Novel treatments & translational neuroscience
PT084 - miRNA Biomarkers of Prodromal and Dementia stages of Alzheimer's disease in peripheral bio-fluids (A. Kenny)
PT085 - Investigating a Fragment of the Leptin C-D loop: Neuroprotective and Behavioural Effects (A. Holiday)
PT086 - Targeting the Tetrahydrobiopterin Pathway for the Development of Novel Analgesic Compounds (B. Moore)
PT087 - Impairment of cocaine-mediated behavioural responses by clinically relevant Ras-ERK inhibitors (I. Morella)
PT088 - Cognitive impairments in the rodent depression model of chronic mild stress assessed by touchscreen operant learning paradigms (L. Martis)
PT089 - Thalamic atrophy in patients with newly-diagnosed focal epilepsy (M. Neason)
PT090 - Cannabidol dampens the expression of auditory fear memory without affecting its extinction in rats (R. Jurkus)
PT091 - In vitro modulation of rodent prefrontal gamma oscillations by a novel Kv3 channel modulator following sub-chronic PCP treatment (T. Modebadze)
PT092 - Systemic administration of a Connexin43 mimetic peptide is neuroprotective and improves functional recovery after spinal cord injury in rats (Y. Mao)
Neurodegenerative disorders & aging
PT093 - The Childhood Neurodegenerative Disease Gene, CLN7 Regulates Synaptic Development in Drosophila from the postsynaptic side (A. Mohammed)
PT094 - Investigating cellular stress related responses in a mouse model of fronto-temporal dementia (A. Pitera)
PT095 - Neural mechanisms of spatial and temporal orienting in aging (A. Luettich)
PT096 - Spinal cord pathology in multiple forms of Batten Disease or Neuronal Ceroid Lipofuscinosis (NCLs) (C. Repschlager)
PT097 - Banking on Brains: The London Neurodegenerative Diseases Brain Bank as a resource for the neuroscience community (C. Troakes)
PT098 - Individual differences in neural mechanisms of superior cognitive ageing: structure, function and cognition (C. O'Donoghue)
PT099 - Activation of the pro-resolving receptor Fpr2 reverses inflammatory microglial activation (E. Wickstead)
PT100 - Inhibition of IL-34 blocks CSF1R-dependent microglial proliferation in the prion model of chronic neurodegeneration (E. Simon)
PT101 - Transient activation of NLRP3-inflammasome in the MPTP mouse model of Parkinson`s disease: interaction with HMGB1-MAC-1 (G.Riedel)
PT102 - Dementia on a Chip: Investigating Tau Spread in Microfluidic Devices (G. Robertson)
PT103 - Using in vitro systems to study the role of isoform-specific Apolipoprotein E processing in Alzheimer's Disease (J. Marsh)
PT104 - In vivo imaging of mitochondrial transport deficits in the rTg4510 mouse model of tauopathy (J. Johnson)
PT105 - Mechanisms of alpha-synuclein induced synaptopathy in a Drosophila model of Parkinson's disease (J. Bridi)
PT106 - Attrition in the Brains for Dementia Research Cohort: Withdrawals & Lost Donations (K. Langford)
PT107 - Arfaptin 2 regulates cell viability via PI3 kinase/AKT pathway in Amyotrophic lateral sclerosis (ALS) (K. Ning)
PT108 - The role of oxidative stress in age-related changes in the Cerebral Giant Cells of the pond snail, Lymnaea stagnalis (L. Hachoumi)
PT109 - Molecular profiling of differentially vulnerable synaptic populations and in-vivo phenotypic assessment identifies regulators of neuronal stability (M. Hurtado)
PT110 - Reducing the response to DNA damage protects against neurodegeneration (M. Taylor)
PT111 - Interactions of Genes Causing Parkinson's: Evaluation of Visual Phenotypes (M. Kadicheeni)
PT112 - Developmental stress and ageing brain (M. Morisaki)
PT113 - Behavioural and Neurochemical Alterations Associated with Normal Aging in the Rat (N. Malik)
PT114 - Mitochondrial deficit in a novel tau transgenic mouse model of human tauopathy (N. Yankova)
PT115 - The role of neuroinflammation in the pathology of P301S tau transgenic mice (R. Mancuso)
PT116 - The effect of aggresomes on centrosome and cilium function (Royal Holloway, University of London)
PT117 - An exploration into the behaviour of myelin proteins during myelin injury (S. Rassul)
PT118 - Interaction between alpha-synuclein aggregation and inflammatory responses in Parkinson's Disease (S. Garcia)
PT119 - Identification of novel biomarkers for the improvement of the diagnosis, prognosis and treatmetn of Multiple Sclerosis (S. Palusci)
PT120 - A bioluminescence reporter assay to select RAR? specific drugs that control translation of the GluR1 subunit of the AMPA receptor (T. Khatib)
PT121 - Altered PTGS2 expression characterises the cortex and cerebellum in Parkinson's disease (T. Ingram)
PT122 - Probabilistic casual model based assessment optimization for Alzheimer's disease diagnosis (X. |Ding)
Learning & memory
PT123 - The retrosplenial cortex and object recency memory in the rat (A. Powell)
PT124 - Long-term effects of low-dose radiation during early postnatal development on the spatial learning behaviour in C57BL/6 mice (A. Klink)
PT125 - N-Cadherin abundance, local protein synthesis, and plasticity mechanisms in dendrites (B. Martinez)
PT126 - The role of DNA methylation in Lymnaea memory (C. Rothwell)
PT127 - Memory Encoding and Beta De-synchronisation in Parkinson's Disease (H. MacDonald)
PT128 - Voxel-level functional connectivity of the human amygdala (E. Rolls)
PT129 - Abnormal activation of the dorsal attentional network in memory impairment after traumatic brain injury (E, Mallas)
PT130 - Temporal dynamics of serotonin release in response to discrete gregarising stimuli in the Desert Locust (G. Fenton)
PT131 - The influence of mammillothalamic tract lesions on hippocampal and retrosplenial cortex function (J. Perry)
PT132 - Stimulation of tone fear memory destabilisation (J. Lee)
PT133 - The role of serotonin in behavioural phase transition in the desert locust (J. Smith)
PT134 - Deconstructing episodic memories to track their reconstruction in EEG time courses (J. Domingo)
PT135 - Dopamine is released from the locus coeruleus into the dorsal hippocampus (K. Kempadoo)
PT136 - Redrawing Papez circuit: Collateral hippocampal projections innervate the rat mammillary bodies and retrosplenial cortex (L. Kinnavane)
PT137 - Cholinergic modulation of DG-CA3 feedforward microcircuit dynamics and function (L. Prince)
PT138 - Characterising novel neurodevelopmental disorders through mouse modelling (M. Levitin)
PT139 - Hippocampal projections to nucleus reuniens co-localise with cells that project to the mammillary bodies but not the anteromedial thalamic nucleus (M. Matthiasen)
PT140 - Lapses during memory consolidation provide opportunities for memories to be replaced (M. Crossley)
PT141 - Imaging the encoding and consolidation of spatial memory in mice (M. Milczarek)
PT142 - Heart beat and hippocampal processing of external stimuli (M. Nokia)
PT143 - JAK/STAT signalling underlies leptin-induced LTD at temporoammonic-CA1 synapses in adult hippocampus (G. McGregor)
PT144 - Older and wiser? The effect of age and experience on behaviour of the Desert Locust, Schistocerca gregaria (R. De Keyser)
PT145 - The temporal dynamics of human memory replay (S. Michelmann)
PT146 - Perinatal arsenic exposure induces changes in anxiety-related behavior, learning and memory and brain morphology during postnatal development (T. Lordkipanidze)
PT147 - Individual differences in working memory performance in females: an EEG study (Y. Pavlov)
PT148 - Dysregulation of ultradian corticosterone alters glucocorticoid receptor activity and transcription of metabolic target genes in rat liver (B. Flynn)
Genetics & epigenetics
PT149 - The role of a long non-coding NOS1-related Natural Antisense Transcript in the regulation of Nitric Oxide signalling (J. Geraliene)
PT150 -
PT151 - The role of the blood-brain barrier tight junction protein claudin-5 in behaviour (J. Kelly)
PT152 - Investigating the neural mechanisms that underlie neurodevelopmental disorders associated with EHMT1 (M. Adam)
PT153 - The effects of a low-protein maternal diet on offspring behaviour: a causal role for Cdkn1c? (M. Bosworth)
PT154 - Vitamin intake and methyltransferase variant associated with change in visuospatial associative memory performance (M. Flitton)
Developmental neuroscience
PT155 - Developmental profiling of striatal medium-size spiny neurons (A. Macey-Dare)
PT156 - Experience-dependent developmental changes in astrocyte and synapse distribution in the mouse barrel cortex (D. Franchini)
PT157 - Effects of neonicotinoids on the behaviour and development of the model nematode C. elegans (D. Doyle)
PT158 - Embryonic and postnatal neurogenesis produce functionally distinct subclasses of dopaminergic neuron (E. Galliano)
PT159 - The impact of early life stress on young adults' visual ERP responses to facial emotional expressions (E. Kirkham)
PT160 - Maternal protein restriction around conception is associated with offspring adult short-term and long-term memory deficits (J. Gould)
PT161 - Social influence on prosocial behaviour across the lifespan (L. Foulkes)
PT162 - Unexpected mesencephalic origin of local inhibitory interneurons in the thalamus (P. Jager)
Psychiatry & mental health
PT163 - Coherence of Personality pattern with depression; where axis I meets axes II (A. Vahabzadeh)
PT164 - Dissociable Temporal Effects of Bupropion on Behavioural Measures of Emotional and Reward Processing in Major Depressive Disorder (A. Walsh)
PT165 - Cognitive Impairment in Opiate and Psychostimulant Addiction (C. Winlove)
PT166 - Psychosis Risk Candidate ZNF804A Localizes to Synapses and Regulates Neurite Formation and Dendritic Spine Structure (D. Srivastava)
PT167 - Prognostication of neurocognitive and functional outcomes after traumatic brain injury using the Glasgow Coma Score (E. Carroll)
PT168 - Manipulating innate immunity impacts fear reactivity (L. Westacott)
PT169 - Reliability and Validity of Turkish Version of the Fear of Happiness Scale (M. Yildirim)
PT170 - Glutamatergic dysfunction leads to a hyper-dopaminergic phenotype: a possible cause of aberrant salience (T. Jahans-Price)
PT171 - Site-dependent effects of optogenetic stimulation in thalamic reticular nucleus on cortical states (V. Visockis)
Methods & techniques
PT172 - A novel microfluidic drug discovery platform for studying communication between synaptically connected neural networks (C. MacKerron)
PT173 - Neuroimaging assessment of cumulative experience in non-human primates (C. Poirier)
PT174 - Implementing hybrid circuits with StdpC, a flexible, easy-to-use dynamic clamp software (F. Kern)
PT175 - Clinical Acute Stroke Imaging of Motor Deficits using VLSM and White Matter Track Based Analyses (J. Levenstein)
PT176 - Rhythm of the light: The design and validation of novel voltage sensitive dyes using the stomatogastric ganglion of Cancer pagurus (J. Butcher)
PT177 - Recursive fast search and find of density peaks algorithm for spike-sorting from extracellular neuronal recordings (M. Islam)
PT178 - Visualization of specific mRNAs and lncRNAs within morphological context in the nervous system using the RNAscope® in situ hybridization assay (M. Rouault)
PT179 - Accelerated brain simulations with GeNN (T. Nowotny)
PT180 - Identification of neural responses to human faces using wireless multichannel EEG recordings (V. Soto)
PT181 - Modification of postsynaptic genes using CRISPR/Cas9 system (Y. Ko)
Wednesday 12th April / Session Three
Attention, motivation, behaviour
PW001 - Do attention and expectation act interactively or additively? - A multisensory perspective (A. Zuanazzi)
PW002 - Trait impulsivity in rats is associated with reduced myoinositol in the infralimbic cortex (B. Jupp)
PW003 - Visual imagery: the experience of aphantasia and hyperphantasia (C. Winlove)
PW004 - Categorical differences in the conscious access to visual objects (D. Lindh)
PW005 - ABSTRACT WITHDRAWN
PW006 - The neural underpinnings of willingness-to-pay: an event-related potential study (J. Tyson-Carr)
PW007 - Contrasting effects of dopamine and serotonin manipulations on action initiation, selection and inhibition (L. Grima)
Sensory & motor systems
PW008 - Computational EEG Modelling of Decision Making Under Ambiguity Reveals Spatio-Temporal Dynamics of Outcome Evaluation (L. Jollans)
PW009 - The effects of LSD on music-evoked brain activity and emotion (M. Kaelen)
PW010 - Neural correlates of loneliness explain the relationship between social support and depressiveness (N. Wong)
PW011 - Chemogenetic Activation of Melanopsin Retinal Ganglion Cells Induces Signatures of Arousal and/or Anxiety in Mice (N. Milosavljevic)
PW012 - Investigating the effect of individual housing on male mice behaviour (O. Sorensen)
PW013 - Perseveration in spatial-discrimination reversal learning is differentially affected by MAO-A and MAO-B inhibition and associated with reduced anxiety (P. Zhukovsky)
PW014 - Acute selective serotonin reuptake inhibition, but not 5HT2C receptor antagonism, impairs conditioned fear and safety signal expression (P. Theodotou)
PW015 - An fMRI assessment for test-retest reliability of task switching in healthy adults (R. Ye)
PW016 - Disruption of oral somatosensory relay, but not taste sensory, may increase depression-like behaviors in rats (S. Chung)
PW017 - Functional characterization of Leda-1/Pianp in the murine nervous system (S. Biswas)
PW018 - Plasticity of visual cortex function in an adult mouse model of retinal ganglion cell loss (A. Vasalauskaite)
PW019 - Mapping spatiotemporal calcium changes in mouse motor cortex during execution of a cued forelimb motor task (B. Premchand)
PW020 - Orthogonalising parameters of predictive coding within a visuomotor adaptation task (C. Palmer)
PW021 - Lost in Space: graviceptive biasing of visual perception (E. Ferre)
PW022 - Alterations in itch, pain and pleasant touch following spinothalamic tract lesioning in humans (F. McGlone)
PW023 - Neuropathic pain severity varies with spinal cord lesion level in neuromyelitis optica, a chronic neuroinflammatory condition (G. Tackley)
PW024 - Sustained processing of sensory information during auditory perceptual decisions (J. Zhang)
PW025 - Manipulating endocannabinoid signalling in an awake animal model of tinnitus (J. Berger)
PW026 - Thalamocortical control of skilled motor behaviour (J. Dacre)
PW027 - Different components of beta oscillations related to movement preparation and movement execution revealed by beta frequency rTMS (L. Michlin)
PW028 - Action-focused approach to perceptual decision making (M. Szul)
PW029 - A dynamic neural circuit model of decision confidence, change of mind, and multimodal actions (N. Atiya)
PW030 - Planum Temporale in People who Stutter (P. Gough)
PW031 - The effect of observing a magnified and minified mirror reflection of the hand on contact thermal heat pain in healthy participants (P. Wittkopf)
PW032 - Anisotropy of human motor cortex responses to non-invasive stimulation: implications for the study of brain-behaviour relationships (R. Hannah)
PW033 - Neuronal Origin of the Negative BOLD response: a TMS-EEG-MRS Investigation (R. Wilson)
PW034 - Evaluation of factors influencing the relationship between physical activity, the perception of pain and psychological attitudes to pain in humans (S. Waite)
PW035 - Learned sensorimotor representations in mouse auditory cortex revealed with two-photon calcium imaging (S. Picard)
PW036 - Diminished Interference of Motor Memories in People with Parkinson's Disease (S. Voets)
PW037 - Gene Expression Changes in the Mouse Spiral Ganglion Following Noise Induced Hearing Loss (S. Newton)
PW038 - Neuronal activity in the dorsal striatum during sleep in mice: homeostatic regulation and relationship to cortical firing (T. Yamagata)
PW039 - Dissecting direct and indirect pathways between ventral premotor cortex and the spinal cord by transcranial magnetic stimulation (K. Bunday)
Neuronal, glial & cellular mechanisms
PW040 - Examining obesity-induced sensitivity to neuroinflammation (A. Howe)
PW041 - Down regulation of G proteins affects tolerance to alcohol in Drosophila melanogaster (B. Aleyakpo)
PW042 - Non-parametric directionality analysis of intra-hippocampal interactions during kainic acid induced epileptiform activity in a rat model of epilepsy (D. Halliday)
PW043 - The role of LGI1 in epilepsy (E. Lugara)
PW044 - Effect of phencyclidine pretreatment on amphetamine and nicotine evoked brain activation, measured by pharmacological magnetic resonance imaging (E. Yavas)
PW045 - Phase-amplitude coupled persistent theta and gamma oscillations in rat primary motor cortex in vitro (G. Woodhall)
PW046 - Neddylation-dependent degradation of DNMT3A1 promotes activity-dependent bdnf promoter demethylation, synaptic plasticity and spatial memory (G. Bayraktar)
PW047 - Modulation of RNA editing in cell lines endogenously expressing AMPA receptor subunits through the use of antisense oligonucleotides (I. Hassan)
PW048 - Sex differences on sequential activation of Microglia and Astrocyte following postnatal systemic immune challenge (I. Berkiks)
PW049 - Endocytic route of ApoER2 receptor in presence of its ligand Reelin (J. Santana)
PW050 - Silencing astrocytic glucocorticoid receptors alters synaptic activity of mouse nucleus accumbens neurons (J. Sowa)
PW051 -
PW052 - In search of a novel receptor for L-Lactate in the brain (K. Kiski)
PW053 - BDNF promotes the formation of axonal morphology through Ras-GRF1-mediated R-Ras activation (K. Umeda)
PW054 - Increased excitability of presynaptic afferents contributes to DHPG-LTD of evoked synaptic responses in rat ventral hippocampal slices (P. Tidball)
PW055 - Axonal microRNAs in the regulation of axon development and brain connectivity (R. Mesquita-Ribeiro)
PW056 - Use of D-Aspartate as a false gliotransmitter to investigate spontaneous glia-neuron signalling in the rodent barrel cortex (S. Antonio)
PW057 - AMPA receptor trafficking in DHPG-LTD occurs predominantly at synapses with a low probability of neurotransmitter release (T. Sanderson)
PW058 - Quantification of fast presynaptic Ca2+ kinetics using non-stationary single compartment model (Y. Timofeeva)
Novel treatments & translational neuroscience
PW059 - Docosahexaenoic acid reduces the sensorimotor neurological deficit after traumatic brain injury in mice (A. Michael-Titus)
PW060 - Identification of Neuropathic Pain Biomarkers in the Rat Spinal Nerve Ligation Model (B. Young)
PW061 - The role of synaptic scaffolding protein-Shank3 in brain inflammation after ischemic stroke (C. Yang)
PW062 - Delivery of Mutated BDNF into the CNS using Gold Nanoparticles (C. McQuaid)
PW063 - Functional Endpoint Assays to Assess Neurotoxicity with Human iPSC-derived Neurons (G. Salvagiotto)
PW064 - Metformin attenuates morphine tolerance and potentials morphine effects in a mouse model of neuropathic pain (I. Obara)
PW065 - Dose-dependent neuroprotection of IOX3 and GSK1278863 in PC12 cells following 24 hour oxygen and glucose deprivation (J. Wilson)
PW066 - A self-administered, non-medical intervention to identify and improve cognitive issues in populations across a range of ages and health conditions (K. Sparrowhawk)
PW067 - Temporal lobe white matter fibre delineation in refractory temporal lobe epilepsy with and without hippocampal sclerosis (L. Lisanti)
PW068 - Promising insight into use of Constant Therapy tool in rehabilitation after traumatic brain injury (M. Vermeulen)
PW069 - Effect of Pulsed Electromagnetic Field (PEMF) on the Regeneration of Crush-injured Mental Nerve (N. Soe)
PW070 - Determining whether sex influences the neuroprotective effectiveness of progestins following in vitro ischaemic cell death (R. Altaee)
PW071 - Deep brain stimulation of the vmPFC attenuates both positive and negative affective biases in rats (S. Stuart)
PW072 - Ethosuximide and neurodegeneration: Discovering novel neuroprotective compounds and disease-modifying targets (S. Wong)
PW073 - Acute and Repetitive Fronto-Cerebellar tDCS Stimulation Improves Mood in Non-Depressed Participants (S. Newstead)
PW074 - Probabilistic framework simulating artificially-induced neural plasticity by a bidirectional Brain-Computer-Spinal Cord Interface (S. Vrizzi)
PW075 - The study of electrophysiological mechanism in central dopaminergic neurons on the Depression induced by chronic neuropathic pain (X. Weng)
Neurodegenerative disorders & aging
PW076 - Depression in a preclinical mouse model of Alzheimer's disease: a hedonic deficit not mediated by hippocampal dysfunction (A. Brelsford)
PW077 - Evaluation of a novel peptide's bioactivity and its blockade via novel compounds using optical imaging: implications for neurodegenerative disorders (A. Munroe)
PW078 - Acyl-ghrelin, a regulator of the adult hippocampal stem cell niche and biomarker of dementia in humans (A. Hornsby)
PW079 - Vulnerabilities to inflammatory exacerbation and acute cognitive dysfunction in a mouse model of Alzheimer's disease (A. Lopez-Rodriquez)
PW080 - Burden of genetic polymorphisms in the mTOR regulated pathways predict Alzheimer's disease risk (B. Bempong)
PW081 - Investigating longitudinal changes in brain function in a novel locus coeruleus tau seeding mouse model of Alzheimer's disease (C. Walsh)
PW082 - Perceptual deficits in Parkinson's disease visual hallucinations revealed by hierarchical drift diffusion modelling (C. O'Callaghan)
PW083 - Aerobic fitness offsets age related decline in performance on attention switching and mental arithmetic tasks (C. Burley)
PW084 - Ageing and progressive microgliosis imposes progressive vulnerability to acute cognitive dysfunction upon systemic inflammation (D. Healy)
PW085 - Age-related differences in resting heart rate variability are associated with intrinsic functional brain connectivity but not with brain structure (D. Kumral)
PW086 - An EEG study examining how ageing influences false-belief reasoning abilities (E. Bradford)
PW087 - Interleukin-1 receptor antagonist (IL-1RA) and brain endocannabinoids crosstalk to control neurogensis (F. Molina-Holgado)
PW088 - Developing Technology to Enable Macroscopic Imaging of Neuronal Connectivity to Quantify Changes During Health and Disease (G. Moore)
PW089 - Genetic determinants of Rapamycin response in lymphocytes (J. Bradbury)
PW090 - Impact of MAPT (tau) haplotype with the pathology of Parkinson's disease (L. Friess)
PW091 - Age-dependent reduction in the network slow oscillation during sleep in mice (L. McKillop)
PW092 - Mitochondrial composition of the Pipistrelle bat connects increased fatty acids and decreasing FABP3 with longevity (L. Chakrabarti)
PW093 - Distribution of soluble A? in the brain after injection into cisternal CSF. Significance for Alzheimer's disease and intrathecal drug delivery (N. Albargothy)
PW094 - Chronic exposure to low dose vanadium exacerbates the motor deficits in the Drosophila melanogaster PINK mutant model of Parkinson's disease (S. Ohionokhare)
PW095 - Modifiable contributors to cognitive reserve and their neural correlates (R. Henson)
PW096 - An EEG study to investigate the human mirror neuron system and its relationship to social abilities in healthy ageing (V. Brunsdon)
PW097 - Alzheimer's disease and Mitochondria: Do mitochondrial alterations precede the onset of AD? (W. Yin)
PW098 - Characterization of hippocampal synaptic plasticity in a rat model of Alzheimer's disease amyloidosis (Y. Qi)
Learning & memory
PW099 - LFP activity and cellular responses in the human hippocampus during episodic memory: insights from micro-wire recordings in epileptic patients (F. Roux)
PW100 - A role for the nucleus accumbens in the hippocampal learning-behaviour translation? (A. Seaton)
PW101 - Opposing effects of reward and punishment during skill learning (A. Steel)
PW102 - Detecting neuronal assemblies using patterns of cross-correlations (A. Morley)
PW103 - Neurochemical correlates of scene processing in the posterior cingulate cortex: a combined fMRI and 1H-MRS study (A. Costigan)
PW104 - Brain-derived neurotrophic factor and exercise-induced reversal of cognitive deficits in schizophrenia in the sub-chronic phencyclidine rat model (A. Gonzalez)
PW105 - Object representation along the proximo-distal axis of CA1 (B. Vandrey)
PW106 - Facilitation of Hebbian synaptic plasticity by convergent metabotropic and cholinergic signaling pathways (C. Tigaret)
PW107 - Inter-regional theta phase synchronisation mediates human associative memory (D. Wang)
PW108 - Dopaminergic modulation of the neuronal networks underlying working memory (E. Werlen)
PW109 - Limbic zif268 expression engaged by reactivation of a rewarded T-maze task memory is not required for stable performance (E. Cahill)
PW110 - Projections from the nucleus reuniens to the CA1 region of the hippocampus are required for the formation of associative recognition memory (G. Barker)
PW111 - Classifying interneurons of the dorsal CA1 hippocampus from extracellular recordings (G. Van De Ven)
PW112 - Synaptic transmission and plasticity require AMPA receptor anchoring via its N-terminal domain (J. Watson)
PW113 - Synchronization of cortical dendritic activity during sleep spindles in rodents (J. Seibt)
PW114 - Reconsolidation of Episodic Memory Processing (K. Tay)
PW115 - Engagement of mGlu5 receptors facilitates electrically but not optically induced NMDA receptor-dependent hippocampal LTD by recruiting more GluN2B (K. O'Riordan)
PW116 - Phenotypic differences in performance of a three choice serial reaction time task (3-CSRTT) in a non-rodent species (K. Roberts)
PW117 - The Cerebellar Basis of Instrumental Learning in the Human Brain: Ultra-High Field (7T) Event-Related Functional MRI (M. Mikkelsen)
PW118 - Proactive Control and Episodic Retrieval Orientation (M. Siena)
PW119 - Methylphenidate modulates experience-based, but not vicarious, learning (J. Cook)
Genetics & epigenetics
PW120 - Non-monotonic phenotypes and gene expression changes in an allelic series of Chd8-deficient mice (A. Basson)
PW121 - Brain-derived Neurotrophic Factor (BDNF) and Epigenetics in Skeletal Muscle after Chronic Stroke: Effects of Exercise Training (A. Ryan)
PW122 - A knock-out mouse model for the microcephaly-associated Trappc9 gene and its epigenetic regulation by genomic imprinting (A. Plagge)
PW123 - Single nucleotide polymorphisms of GRIN2B are associated with major depressive disorder – a preliminary study in a Thai sample (B. Thaweethee)
PW124 - Can Mammalian-wide Interspersed Repeats (MIRs) impact upon epilepsy? (bioinformatics based approach) (G. Spoor)
PW125 - The epigenetic regulation of cerebellar development (K. Riegman)
PW126 - Polygenic Risk Score for Schizophrenia as a Predictor of Symptoms and Treatment Response in Major Depressive Disorder (N. Rebar)
PW127 - DNA Base Modifications in Brain Health and Disease (P. Winlow)
PW128 - Inhibiting DNA methylation elicits divergent behavioral outcomes in females exposed to different maternal caregiving environments (S. Keller)
PW129 - Investigating the relationship between GABAB receptor 1 genotype and gene expression in temporal lobe epilepsy (S. Rennicks)
PW130 - Investigating genetic variation in Alzheimer's disease using whole-exome sequencing (T. Patel)
Developmental neuroscience
PW131 - CHD7 controls cerebellar development via Reelin (D. Whittaker)
PW132 - Developmental profile of kainate-induced oscillations in layers II and V of the rat entorhinal cortex in vitro (E. Robson)
PW133 - New insights into the neurobiology of developmental dyslexia: the possible role of PCSK6 in driving hemispheric asymmetries in reading regions (G. Romagnoli)
PW134 - How does sensory information interact with early interneuron circuits to direct the maturation of the neocortex? (J. Stacey)
PW135 - Early neurodevelopmental consequences of maternal immune activation at GD12.5 in Wistar rats (J. Oladipo)
PW136 - Opiate exposure during early neonatal life has long term effects on breathing pattern (L. McKay)
PW137 - Cortical sources of spontaneous alpha during adolescence: Relationship with puberty and gender but not risk taking (L. Levita)
PW138 - Role of supraspinal dopamiergic neurons in regulatind maturation of zerbrafish behaviour (R. Ramadhan)
PW139 - Mechanistic investigation of AhR pathway contribution to medulloblastoma tumorigenesis (N. Sari)
PW140 - Can a neurological representation of pain-related brain activity be defined using fMRI in infants? (S. Goksan)
PW141 - Excitatory Cortical Connectivity is Biased by Progenitor Cell Identity (S. Avery)
PW142 - Evaluation of epidermal neural crest stem cells in the injured organotypic spinal cord slice culture (S. Pandamooz)
Neuroendocrine & autonomic systems
PW143 - The acute effects of non-invasive trigeminal nerve stimulation on cardiovascular autonomic function (A. Murray)
PW144 - Diurnal signaling of retinoic acid in the rat pineal gland and its role in the regulation of kinase activity (A. Ashton)
PW145 - Chronic synthetic glucocorticoid treatment alters the activity balance between glucocorticoid and mineralocorticoid receptors in the hippocampus (E. Earl)
PW146 - Bitter taste receptor mediated Ca2+ signalling in hypothalamic tanycytes (E. Pollatzek)
PW147 - Immune stress-induced disruption of glucocorticoid-mediated intra-adrenal negative feedback leads to elevated glucocorticoids secretion in the rat (F. Spiga)
PW148 - Multiple mechanisms of amino acid sensing in hypothalamic tancycytes (G. Lazukaite)
PW149 - High frequency pelvic nerve stimulation to modulate urinary continence – a proof of concept study in conscious rats (J. Crook)
PW150 - Selective inhibition of FKBP51 alters ultradian and stress-induced corticosterone secretion in the rat (J. Gjerstad)
PW151 - The effects of the novel sex hormone kisspeptin on resting state functional connectivity (L. Demetriou)
PW152 - Methylprednisolone treatment dysregulates clock gene expression and alters circadian rhythmicity in locomotor activity and body temperature in rat (M. Birnie)
PW153 - Investigating the function of MR and GR: Defining the scope and function of MRGR interaction using luciferase assays (S. Paul)
PW154 - Oxytocin intranasal administration affect neural networks upstream of GnRH neurons (M. Salehi)
Methods & techniques
PW155 - Simulating Electric Field Stimulation with the Virtual Electrode Recording Tool for Extracellular Potentials (VERTEX) (C. Thornton)
PW156 - Establishing methods for quantifying synaptic connectivity at both the meso- and micro-scale in the mouse brain (D. Lucaci)
PW157 - A Hierarchical mixture model of decision making with different noise processes in a population of subjects (E. Zamfir)
PW158 - A comparison study of food or water restriction for behavioural testing in mice (E. Yhnell)
PW159 - Utilizing analytical biochemistry techniques to interrogate the state of tissue metabolism during mitochondrial epilepsy (F. Chan)
PW160 - Efficient isolation of viable primary neural cells from adult murine brain tissue based on a novel automated tissue dissociation protocol (H. Zhang)
PW161 - Simulation of sleep in a mouse: regional and light-dark differences in the dynamics of sleep homeostasis (M. Guillaumin)
PW162 - Delivery of Nucleic Acids for Modulating Neuronal Gene Expression in vitro and in vivo Using Lipid Nanoparticles (R. Broadhead)
PW163 - Standalone Headstage for Neural Recording with Real-Time Spike Sorting and Data Logging (S. Luan)
PW164 - Median filtering: A simple method for reducing spike contamination of local field potentials (S. Jerjian)
PW165 - Modelling GCaMP responses: From spikes to fluorescence (T. Delaney)
PW166 - Implantable RF-coil with multiple electrodes for long-term EEG-fMRI monitoring in rodents (T. Pirttimaki)
Other (e.g. teaching, history, outreach)
PW167 - Kymata Atlas Dataset 3.01: Raw, publicly available, EMEG data (A. Thwaites)
PW168 - An investigation into the relationship between intelligence beliefs, study stress and smart drugs in UK undergraduate students (E. Dommett)
PW169 - The Brain Domain – Science Writing for Public Engagement (K. Rienecker)
PW170 - N400 potential as marker of human beliefs (P. Delong)
PW171 - A Brain Museum Tour of Europe (R. Brown)
PW172 - Today's neuroscience; tomorrow's history: the importance of oral testimonies (T. Tansey)
PW173 - A classification system for funding allocations across areas of mental health research (V. Fairclough, A. Chisholm)
Abstract handling fee
There is an abstract handling fee of £15.00 per poster to help cover the costs of reviewing and processing your submission. You will be able to pay this as part of your delegate registration fee.
Please ensure you register for the meeting and select the option to submit a poster, before completing the poster abstract submission process.
Your poster will not be submitted for review if you have not paid the handling fee.
Abstract submission guidelines
We invite you to submit abstracts for the poster sessions.
Only registered delegates can submit an abstract. If you have not yet done so, please register here.
You may submit as many abstracts as you wish, and do so at any time before the abstract submission deadline of Friday 13 JANUARY 2017.
You may return to edit abstracts at any time before the submission deadline, once you have completed the first draft of your abstract you can select either SAVE or SUBMIT at the end of the form. If you select SAVE a link will be sent to you by email which will take you back to the submission page, allowing you to make changes and either save or submit. The submission will be deleted if the close date is reached and not sent.
Abstract submission will require the following information:
Abstract title
You can use up to 150 characters including spaces.
Abstract category (theme)
Select the theme from the drop down box that best reflects the topic of the abstract. This information will be used to allocate your poster to an appropriate poster session. However, final allocation of your abstract to the theme cannot be guaranteed and is at the discretion of the programme committee.
The themes from which to choose are:
Attention, motivation, behaviour
Sensory & motor systems
The neurobiology of stress
Neuronal, glial & cellular mechanisms
Novel treatments & translational neuroscience
Neurodegenerative disorders & ageing
Learning & memory
Genetics & epigenetics
Developmental neuroscience
Neuroendocrine & autonomic systems
Psychiatry & mental health
Methods and techniques
Other (e.g. history, teaching, outreach)
Author details
Author details must be entered as you wish them to appear in the abstract book.
The first author is also the primary contact and the presenting author.
The first author must be registered for the meeting and present in their allocated poster session. If extenuating circumstances prevent the first author from attending, presentation by a co-author is acceptable but only if they are also a registered delegate at the meeting.
Please tick the box to indicate all co-authors have been contacted and agree to the submission. The first author/primary contact has responsibility for the content on behalf of co-authors.
Abstract content
Enter your abstract text in the text box.
Please note: symbols, sub- and superscript will not display if typed directly into the box (the box is plain text to reduce the likelihood of hacking). However, they will be reproduced correctly if copied from a Word document and then pasted into the box. We therefore recommend that you write your abstract in Word, and then copy and paste in to the abstract submission form.
Make check to make sure that any symbols (µ, β etc) have been entered and displayed correctly.
You can use up to 2,300 characters including spaces. If references are included these are counted in the character count.
The work reported must be an empirical piece of research. The abstract and poster must discuss the same piece of work. At minimum, the abstract must report a summary of the rationale that forms the basis of the work, the methods used, the results and the conclusions drawn.
You can upload one image/figure. Images should be standard image format of jpg, pict, tiff, etc (not a PowerPoint slide, Word document, pdf or similar). Files must have resolution of 300 DPI or more. Please make sure the legend is part of the image, and is at a suitable size to read when printed at around 10 cm x 10cm.
Poster Prizes
This is open to PhD students and early career scientists (up to five years since graduating from highest qualification level; permanent faculty members are not entitled). Only presenting authors are eligible (presenting at the poster session, and first author on the abstract). Please tick the box if you meet the selection criteria and wish to be considered for a poster prize.
Oral presentations
You have the option to put forward your abstract to the Programme Committee for a short oral presentation.
These are scheduled to take place in a quick-fire session on the first day of the Festival (Monday morning), giving you the chance to raise awareness of your research and invite people to visit your poster. Please note that poster talks are strictly THREE MINUTES long!!
If your abstract is accepted for oral presentation, the presenting author will be permitted a maximum of one oral presentation in the program.
If you have any questions about poster talks please contact Neurofest17 at bna2017enquiries@neurofest17.co.uk.
Declaration statement
During abstract submission you will be asked to declare the following:
I confirm that I have previewed this abstract and that all information is correct. I accept that the content of this abstract cannot be modified or corrected after final submission and I am aware that it will be published as submitted.
Submission of the abstract constitutes the consent of all authors to publication (e.g. Conference website, programs, other promotions, etc.)
I understand that I must select a specific Theme for my abstract allocation. Although the Programme Committee will work hard to honour this selection, this cannot be guaranteed. The Programme Committee reserves the right to change the Theme under which the abstract was originally submitted.
I warrant that no part of the information and content provided to the British Neuroscience Association (the BNA), nor the publication of any such content by the BNA, on the internet or otherwise, infringes any third party rights, including but not limited to privacy rights and/or intellectual property rights.
I grant the BNA the right to reproduce, publish, translate, distribute, and display the text of the Content on a royalty-free, perpetual, irrevocable nonexclusive basis.
I confirm that the contact details saved in this system are those of the presenting author, who will be notified about the status of the abstract. The presenting author is responsible for informing the other authors about the status of the abstract.
I understand that the presenting author must be a registered participant.
I understand that the BNA reserves the right to remove from publication and/or presentation an abstract which does not comply with the above.
Ethical standards statement
Where relevant, all abstracts submitted must have received ethical approval for the study. Ethical requirements for poster submissions to BNA2017 are stated below. During abstract submission you will be asked to declare the following:
Experiments on animals and animal tissues -
I confirm that:
For work conducted in the UK, all procedures accorded with current UK legislation.
For work conducted elsewhere, all procedures accorded with current national legislation/guidelines or, in their absence, with current local guidelines.
Experiments on humans or human tissue -
I confirm that all procedures accorded with the ethical standards of the relevant national, institutional or other body responsible for human research and experimentation, and with the principles of the World Medical Association's Declaration of Helsinki.
Conflict of Interest and Disclosure Statement
In order for the BNA to properly evaluate the information, analysis and opinions presented in your abstract, it is important that they be informed of potential conflicts of interest pertinent to the research submitted.
Abstracts will not be reviewed without proper completion of the conflict of interest/disclosure section on the abstract submission form. The disclosure information you provide will not jeopardise proper review of your abstract.
In submitting your abstract you are also agreeing to declare any conflict of interests in your presentation at the Festival. During abstract submission you will be asked to state any conflicts of interest and give details on the online abstract form. Any disclosure information will then be stated in the scientific programme and the abstract volume.
If neither you nor any co-authors have anything to disclose, leave the tick-box blank on the online abstract submission form.
Please ensure all authors provide relevant information concerning personal or professional circumstances and relationships that might reasonably be expected to affect the author's view on the subject. Examples include but are not limited to:
Stock options or bond holdings in a for-profit corporation or self-directed pension plan
Research grants
Employment (full-time or part-time)
Ownership or partnership
Consulting fees or other remuneration (payment)
Non-remunerative positions of influence such as officer, board member, trustee or public spokesperson
Receipt of royalties
Speaker's bureau
The BNA welcomes abstract submissions by commercial organisations engaged in research, and encourages the reporting of research relevant to the meeting. In such instances, abstract content should not appear to promote commercial products (specific products should be referred to generically; brand names must not be referred to in the abstract content). Authors must disclose commercial interests during the submission process, as described above.
Selection process
The Programme Committee will review all submitted abstracts.
Notification regarding abstract acceptance and scheduling will be sent to the submitting author.
Please note, if your abstract is accepted for oral presentation, the presenting author will be permitted a maximum of one oral presentation in the program.
In the unlikely event that your abstract is not accepted for presentation, and you no longer wish to attend the festival, you may request to cancel your registration. The abstract handling fee is non-refundable and there is a £10 administration charge to refund your registration fee. If your poster abstract is rejected and you wish to request a refund, please contact bna2017enquiries@neurofest17.co.uk
Presentation information
Poster presentations: Posters must be no more than A0 in size (841mm x 1189mm) and portrait in format. Posters larger than A0 or prepared in landscape format will not be permitted to be displayed. Any printing costs are the responsibility of the delegates.
Oral presentations: Please note, if your abstract is accepted for oral presentation, the presenting author will be permitted a maximum of one oral presentation in the program.