Webinar 3: Building bridges along the psychiatric drug discovery pipeline
BNA Event - 22nd Feb 2022
Webinar 3: Building bridges along the psychiatric drug discovery pipeline – the academic perspective of the challenges of drug discovery

Tuesday 22nd February, 1-2pm (GMT)
The academic perspective of the challenges of drug discovery and positive solutions to overcome them
Host organisations: BNA, Psychiatry Consortium and British Pharmacological Society
Co-chairs: Sam Groom (BPS), Farideh Javid (BPS)
Speakers:
Chas Bountra (University of Oxford)
Robert Drake (University of Bristol)
---
Sam Groom (University of Bath / British Pharmcological Society) - co-chair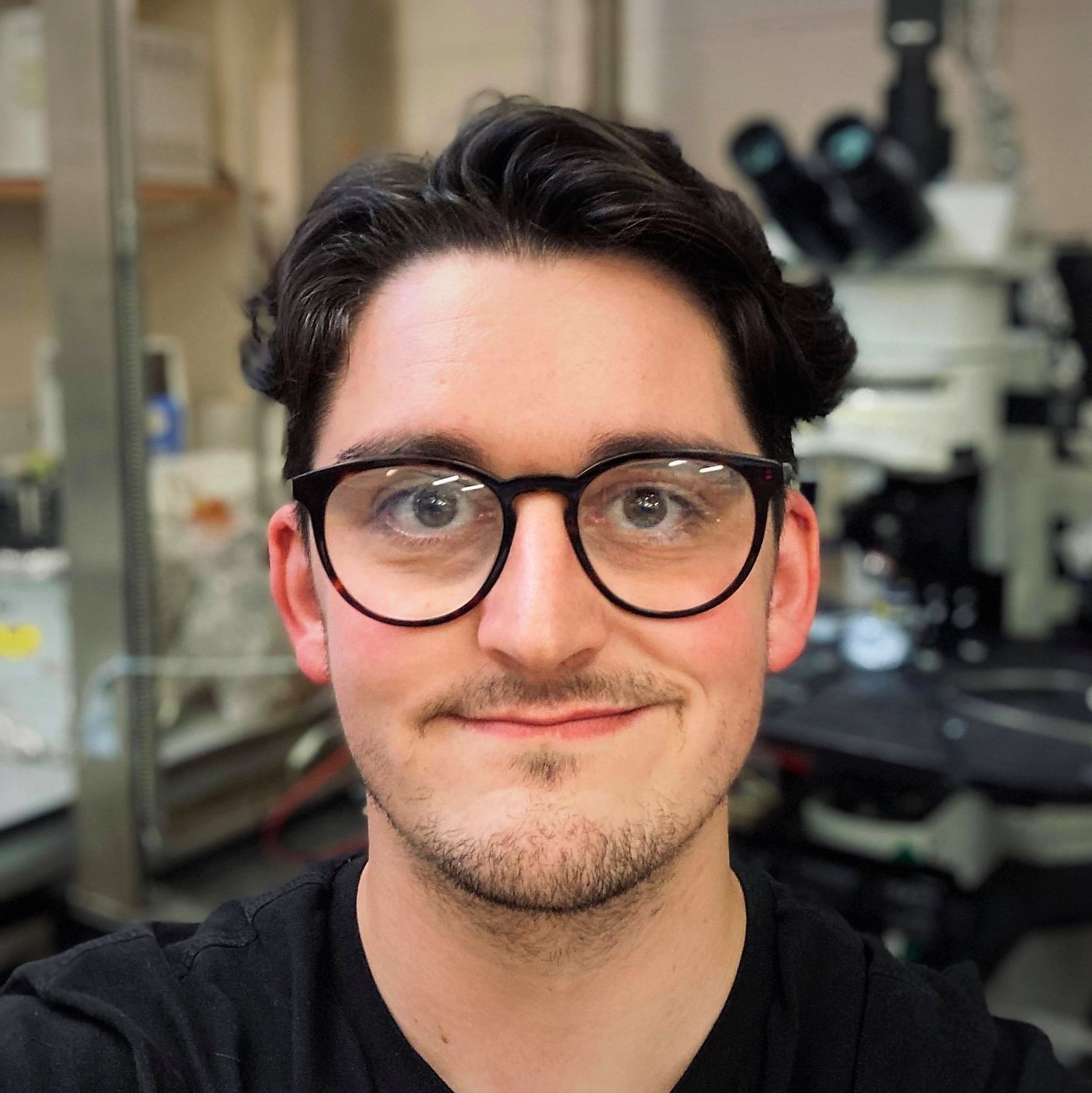 Sam Groom is a postdoctoral research associate at the University of Bath, UK. His work focusses on the neuropharmacology of G protein-coupled receptors, particularly the mu opioid receptor. Sam recently completed his PhD at the University of Bath, which was supported by an AJ Clark Studentship awarded by the British Pharmacological Society.
---
Farideh Javid (University of Huddersfield / British Pharmcological Society) - co-chair

Dr Javid is currently a Reader in Pharmacology in Department of Pharmacy at the University of Huddersfield in the United Kingdom. Her current research is focused on Cancer Pharmacology. She is interested in identifying novel treatments for cancer patients and investigating the mechanism of action of old and new drugs originated from both the synthetic and natural sources such as cannabinoids. She has had PhD and Master students who worked on variety of cancers. She has collaboration with clinicians at the NHS hospitals and scientists at national and international levels. She is am a member of two Committees at British Pharmacological Society (BPS) and the UK representative at European Association of Clinical Pharmacology and Therapy (EACPT). She has experience in working with pharmaceutical companies such as GSK, GW Pharmaceuticals and Nutraceuticals.
---
Overview of the webinar series
Psychiatric drug discovery must be a truly collaborative process if it is to be successful. All too often industry and academia work exclusively, developing transformative work in isolation of each other and only building alliances at a later stage when necessary. Cross-disciplinary partnerships cultivated earlier in the process can take a project in a whole new direction, for the benefit of those working on the science, for the patient and the investor.
We believe the challenges facing psychiatric research require the insights and involvement of individuals across all aspects of the research landscape. People with lived experience of mental health, academic researchers, clinicians, regulators and industry scientists to name a few, must all be involved in the development of solutions if we are to overcome the hurdles to psychiatric drug development.
This series of free webinars will highlight the challenges and opportunities at key stages in the translational pipeline, from identifying the unmet patient need, undertaking the basic research required to understand the disease biology to developing novel treatments. At each stage, we will hear from experts who will give their perspectives on what we can do to support each other along this process.
Webinar 1: Building bridges along the psychiatric drug discovery pipeline – challenges and opportunities for collaborative partnerships
Tuesday 9th November, 1-2pm (GMT)
Click here for more information and to register
---
Webinar 2: Building bridges along the psychiatric drug discovery pipeline – understanding and prioritising patient unmet need
Tuesday 23rd November, 1-2pm (GMT)
Click here for more information and to register
---
Webinar 4: Building bridges along the psychiatric drug discovery pipeline – the industry perspective of the challenges of drug discovery
Tuesday 8th March, 1-2pm (GMT)
Click here for more information and to register
---
Webinar 5: Building bridges along the psychiatric drug discovery pipeline – solutions of how to work together
Tuesday 22nd March, 1-2pm (GMT)
Click here for more information and to register
---