Webinar 5: Building bridges along the psychiatric drug discovery pipeline
BNA Event - 22nd Mar 2022
Webinar 5: Building bridges along the psychiatric drug discovery pipeline – solutions of how to work together

Tuesday 22nd March, 1-2pm (GMT)
Building bridges – solutions of how to work together. Open discussion of common misconceptions about each other? How best to 'hand over the baton' to the next person in the line
Host organisations: BNA and Psychiatry Consortium
Chair: Kevin Cox, (BNA)
Panel of speakers:
• Simon Rose (NHS Foundation Trust)
• Trudi Seneviratne (Royal College of Psychiatrists)
• John Davis (University of Oxford)
• Aslihan Selimbeyoglu (Compass Pathways)
---
Kevin Cox (BNA)

Kevin has over 25 years of experience in the life science industry, covering a wide range of sectors such as biomanufacturing, biomedical imaging, clinical diagnostics and clinical development. He has been CEO of a number of high growth biotechnology businesses and is currently Chairman of ValiRx PLC, Biorelate Limited and Biotaspheric Limited.
Kevin's non-business roles have included Board membership of the BIA, Chair of BioNow and membership of various government advisory boards. He is currently a NED of the British Neuroscience Association and sits on an Industry Advisory Board for UoM.
With a passion for improving translational science, Kevin has developed strong links across both public and private sectors and is keen to improve collaboration between academia and industry to accelerate the development of new treatments to treat CNS diseases and beyond.
---
Simon Rose (NHS Foundation Trust)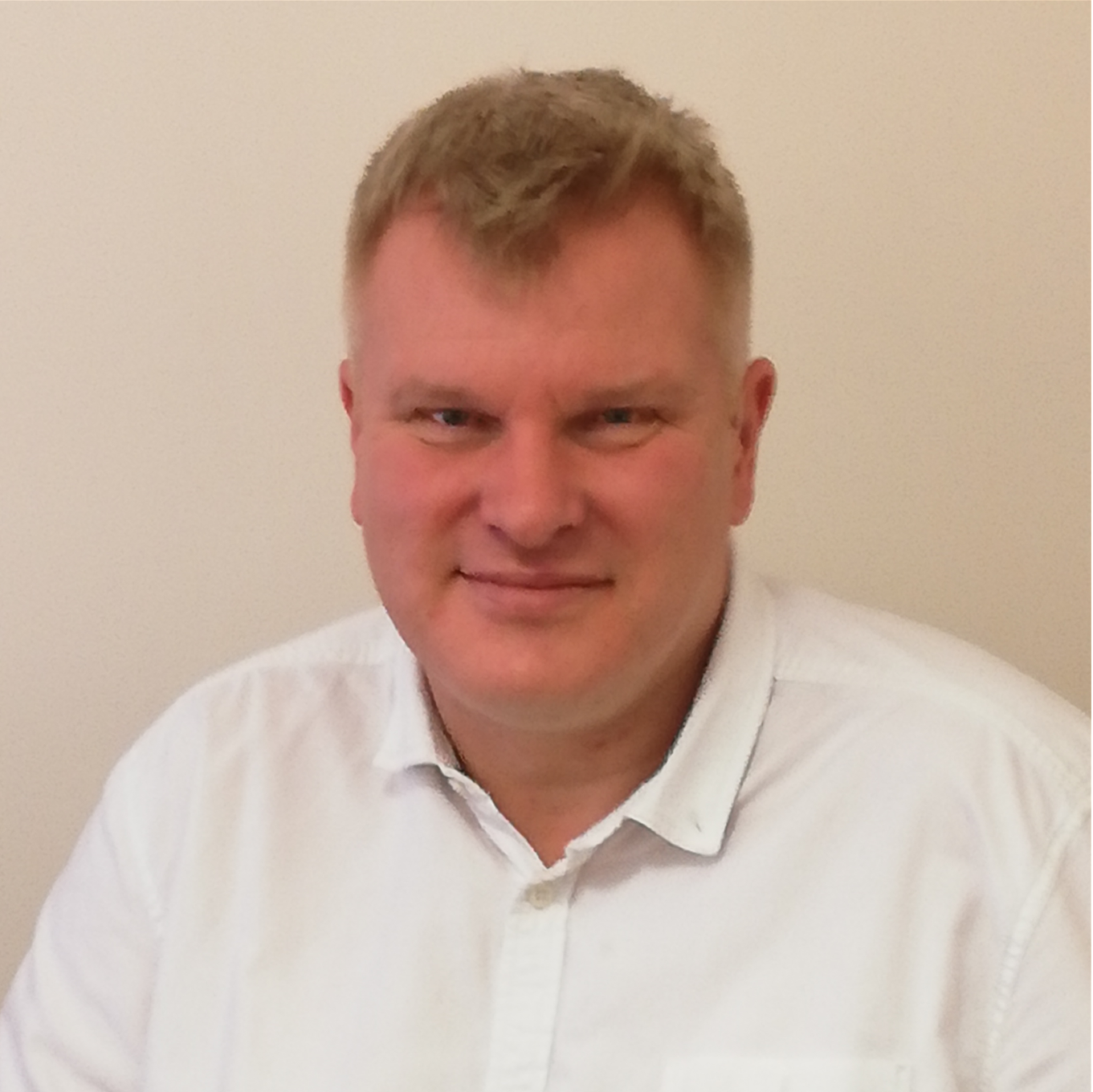 Simon Rose LlB, PG Cert (Medical Education), FHEA is a lived experience educator based In Derbyshire. Working full-time with undergraduate medical students, Simon's role involves supporting students to access and learn from the knowledge that comes from lived or living experience of mental illness. Simon has a personal knowledge that comes from receiving care from mental health services (both in-patient and community based) for over 25 years. More significantly, Simon works day to day with a group of around people with lived experience (expert patients) who allow students to learn from their experiences.
Simon was the first exclusively 'patient educator' to be awarded the PG Cert in Medical Education and is currently undertaking a master's programme in Health Professions Education at the University of Glasgow. As a patient educator, he was proud to have been made an Honorary Clinical Teacher in the Academic Unit of Medical Education, University of Sheffield.
Away from his day to day role, Simon is the current Patient Representative on the Council of the Royal College of Psychiatrists. He has worked with the College on various projects including the production of a guidance document looking at the involvement of people with lived experience of mental illness in the training of psychiatrists.
---
Trudi Seneviratne (Royal College of Psychiatrists)

Dr Trudi Seneviratne (OBE, FRCPsych) has been Registrar of the College since 2020. In this role she has overall responsibility for policy, public education, revalidation and membership engagement.
Trudi qualified as a medical practitioner in 1992, having trained at St Bartholomew's Medical School, London; she completed her psychiatric training both at St. Bartholomew's and later, as a research registrar at the Institute of Psychiatry, Psychology & Neuroscience (IoPPN).
Dr Trudi Seneviratne has been a consultant adult and perinatal psychiatrist at South London & Maudsley NHS Foundation Trust since 2002. She is also the Clinical Director for the Psychological Medicine Clinical Academic Group and Lewisham Directorate at the Trust, supporting the clinical, academic and educational aspects of a range of services: general adult, liaison, crisis, rehabilitation services and specialist services: Neuropsychiatry, Eating disorders, Perinatal.
She has been an active educator over the years and with colleagues, has published/disseminated numerous research papers, particularly in the area of perinatal mental health. She has collaborated on a range of activities including service development, the use of mother and infant interaction videos, service evaluation, quality improvement and outcomes research. She has held national leadership and management roles; she is a current member and previous vice-chair of the National Clinical Reference Group, NHS England; Chair of The Perinatal Faculty, Royal College Psychiatrists (2016-2020).
In 2019, she was awarded an Order of the British Empire for services to Perinatal Psychiatry and the President's medal of the Royal College of Psychiatrists.
---
John Davis (University of Oxford)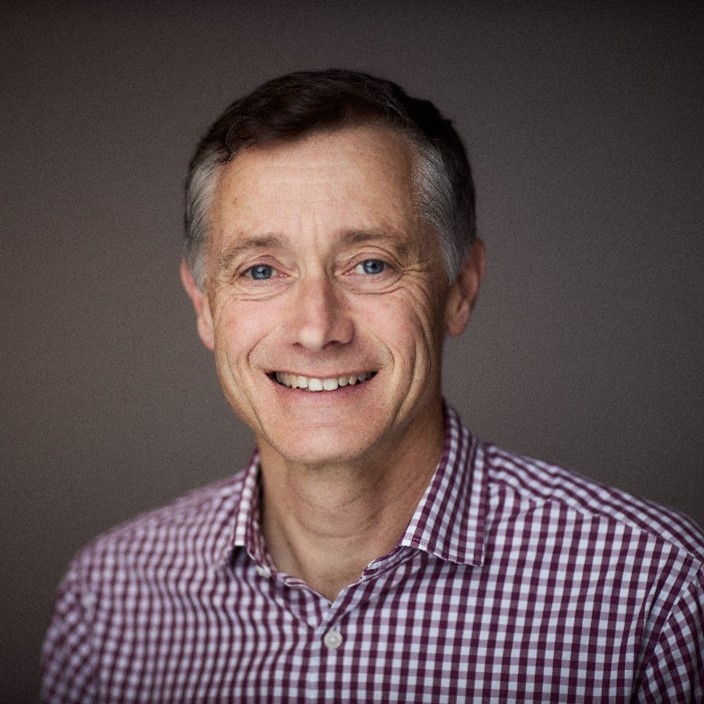 John Davis is CSO for the Centre for Medicines Discovery, at the University of Oxford, and Director of Business Development for the Alzheimer's Research UK Drug Discovery Alliance. John is a biochemist with a PhD from the University of Cambridge, postdoctoral training carried out at the Ludwig Institute (Middlesex Branch) and an EMBO fellowship at The Salk Institute. John joined SmithKline Beecham in 1993 as part of the establishment of a neurology research unit within the company and, following the merger to form GlaxoSmithKline, led non-clinical pharmacology research departments for pain and neurodegenerative diseases. In 2010 John co-founded Convergence Pharmaceuticals, which was subsequently acquired by Biogen, and has since co-founded a further three start-up companies. In 2015 he joined the University of Oxford to set up and lead the ARUK Oxford Drug Discovery Institute. The institute has developed a portfolio of early drug discovery programmes for Alzheimer's and Parkinson's disease, with an emphasis on genetically validated targets, and has leveraged over 100% of additional funding through industrial partnerships. John has 25+ years of drug discovery expertise from target to phase IIa and has helped steer a dozen drug candidates into development and to four positive Phase II PoCs.
---
Overview of the webinar series
Psychiatric drug discovery must be a truly collaborative process if it is to be successful. All too often industry and academia work exclusively, developing transformative work in isolation of each other and only building alliances at a later stage when necessary. Cross-disciplinary partnerships cultivated earlier in the process can take a project in a whole new direction, for the benefit of those working on the science, for the patient and the investor.
We believe the challenges facing psychiatric research require the insights and involvement of individuals across all aspects of the research landscape. People with lived experience of mental health, academic researchers, clinicians, regulators and industry scientists to name a few, must all be involved in the development of solutions if we are to overcome the hurdles to psychiatric drug development.
This series of free webinars will highlight the challenges and opportunities at key stages in the translational pipeline, from identifying the unmet patient need, undertaking the basic research required to understand the disease biology to developing novel treatments. At each stage, we will hear from experts who will give their perspectives on what we can do to support each other along this process.
Webinar 1: Building bridges along the psychiatric drug discovery pipeline – challenges and opportunities for collaborative partnerships
Tuesday 9th November, 1-2pm (GMT)
Click here for more information and to register
---
Webinar 2: Building bridges along the psychiatric drug discovery pipeline – understanding and prioritising patient unmet need
Tuesday 23rd November, 1-2pm (GMT)
Click here for more information and to register
---
Webinar 3: Building bridges along the psychiatric drug discovery pipeline – the academic perspective of the challenges of drug discovery
Tuesday 22nd February, 1-2pm (GMT)
Click here for more information and to register
---
Webinar 4: Building bridges along the psychiatric drug discovery pipeline – the industry perspective of the challenges of drug discovery
Tuesday 8th March, 1-2pm (GMT)
Click here for more information and to register
---
---
The webinar series is sponsored by the Psychiatry Consortium and supported by the Gatsby Charitable Foundation. Support for the BNA's work is gratefully acknowledged; see more about supporting the BNA here.