Webinar 4: Building bridges along the psychiatric drug discovery pipeline
BNA Event - 8th Mar 2022
Webinar 4: Building bridges along the psychiatric drug discovery pipeline – the industry perspective of the challenges of drug discovery

Tuesday 8th March, 3-4pm (GMT)
The industry perspective of the challenges of drug discovery and opportunities for collaborations with academia
Host organisations: BNA and Psychiatry Consortium
Chair: Marianthi Papakosta (Takeda)
Speakers:
Aslihan Selimbeyoglu (Compass Pathways)
Jeanne Bolger (J&J Innovation)
Speakers (J&J Innovation)
Jeanne Bolger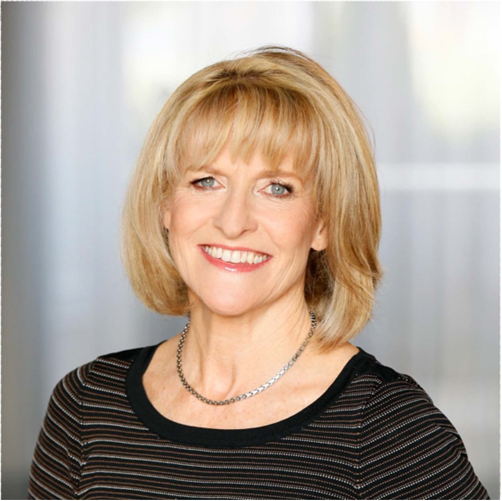 Jeanne Bolger, MB BCh BAO, Vice President, Venture Investments
Jeanne serves as the Vice President, Venture Investments at Johnson & Johnson Innovation – JJDC, Inc. (JJDC) since 2013. Jeanne's responsibilities are focused on investing in and managing portfolio investments in start-up and early stage life science companies in areas of strategic interest to J&J's business sectors in Pharmaceuticals and Biotechnology, Medical Devices and Consumer. She represents or has represented JJDC on the Board of Directors of over a dozen companies, including Aelix Therapeutics, Asceneuron SA, Aviado Bio, Biocartis, Calypso Biotech, Caelus Health, Dreem, Inivata, Merus, Pulmocide, S-Biomedic, Syndesi, Topivert and TRexBio. She has also represented J&J / JJDC's LP position in multiple VC Funds and other financing vehicles.
Jeanne has nearly 35 years of pharmaceutical industry experience in management roles across R&D, Commercial and Business Development. She spent 11 years in Licensing and Acquisition, most recently as Global Head of Scientific Licensing for Johnson & Johnson's Pharmaceutical business, having joined the Johnson & Johnson Family of Companies in 2005 from the Business Development group at GSK.
Jeanne received her medical degree from University College Dublin. She is a Fellow of the Royal Academy of Medicine of Ireland. She has served as the sole pharmaceutical industry representative on two Irish government taskforces seeking to enhance the commercialization of IP from Irish academic centres and is on the industry advisory board of CURAM. She is a visiting lecturer on the MSc Pharmaceutical Medicine curriculum at Trinity College in Dublin, Ireland.
---
Overview of the webinar series
Psychiatric drug discovery must be a truly collaborative process if it is to be successful. All too often industry and academia work exclusively, developing transformative work in isolation of each other and only building alliances at a later stage when necessary. Cross-disciplinary partnerships cultivated earlier in the process can take a project in a whole new direction, for the benefit of those working on the science, for the patient and the investor.
We believe the challenges facing psychiatric research require the insights and involvement of individuals across all aspects of the research landscape. People with lived experience of mental health, academic researchers, clinicians, regulators and industry scientists to name a few, must all be involved in the development of solutions if we are to overcome the hurdles to psychiatric drug development.
This series of free webinars will highlight the challenges and opportunities at key stages in the translational pipeline, from identifying the unmet patient need, undertaking the basic research required to understand the disease biology to developing novel treatments. At each stage, we will hear from experts who will give their perspectives on what we can do to support each other along this process.
Webinar 1: Building bridges along the psychiatric drug discovery pipeline – challenges and opportunities for collaborative partnerships
Tuesday 9th November, 1-2pm (GMT)
Click here for more information and to register
---
Webinar 2: Building bridges along the psychiatric drug discovery pipeline – understanding and prioritising patient unmet need
Tuesday 23rd November, 1-2pm (GMT)
Click here for more information and to register
---
Webinar 3: Building bridges along the psychiatric drug discovery pipeline – the academic perspective of the challenges of drug discovery
Tuesday 22nd February, 1-2pm (GMT)
Click here for more information and to register
---
Webinar 5: Building bridges along the psychiatric drug discovery pipeline – solutions of how to work together
Tuesday 22nd March, 1-2pm (GMT)
Click here for more information and to register
---