BNA President elected as Fellow of the Royal Society
5th May 2017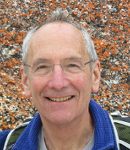 We are delighted to announce that Professor Stafford Lightman, newly appointed President of the British Neuroscience Association, has today been elected as a Fellow of The Royal Society, the oldest scientific academy in continuous existence in the world.
Professor Lightman joins a Fellowship of the most eminent scientists, engineers and technologists from, or living and working in, the UK and the Commonwealth.
He said: "I am absolutely delighted to receive this accolade. It is particularly rewarding to know that even though I work in the relatively small area of neuroendocrinology, The Royal Society feels that the advances we have made are of sufficient importance to warrant election to their fellowship."
Stafford Lightman started his research career working on catecholamine uptake mechanisms with Leslie Iversen in Cambridge. He completed his clinical studies at the Middlesex Hospital in London before returning to Cambridge and working on the role of opioid peptides and brain stem catecholamine pathways in the regulation of neurohypophysial hormone secretion.
On returning to London and the National Institutes of Health in Bethesda, he demonstrated the shift in hypothalamic signalling from CRH (corticotropin-releasing hormone) to arginine vasopressin during chronic stress. He also demonstrated how during lactation, there is a loss of the normal hormone responses to stress.
Currently he leads a group at the University of Bristol investigating the dynamics underlying stress hormone secretion. Using a combination of techniques he has shown that adrenal stress hormones oscillate, and that these oscillations emerge as a natural consequence of the interaction between the pituitary gland and the adrenal cortex. He is translating these findings to man and has shown that both emotional state and neural circuitry are sensitive to changes in the pattern of cortisol secretion.
The BNA offers its warmest congratulations to Professor Lightman in being awarded one of the highest accolades it's possible to receive in the scientific profession.