Neuroscience takes on Parliament
25th Oct 2021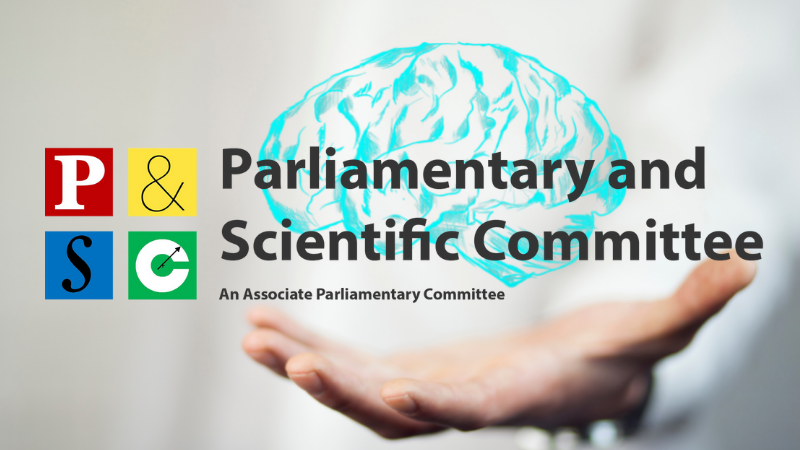 ---
'Brain Gain: How world-leading UK neuroscience research can meet tomorrow's societal challenges'
The British Neuroscience Association (BNA), along with the Parliamentary and Scientific Committee (PSC), recently hosted an online event for BNA members, MPs, parliamentarians, and other invited guests from scientific organisations to discuss how neuroscience can help tackle some of society's biggest challenges.
Did you know that for every £10 spent on health and social care costs on dementia, only 8p is received back in research funding? Therefore, it is no surprise that neuroscience research is massively underfunded; indeed, research across all life science sectors is underfunded – even cancer research which receives the most funding at £1.08 per £10 spent.
What does this mean for neuroscience research and what can we do about it?
Neuroscience is essential to everyday life; imbalances in the brain can lead to a multitude of issues ranging from mental health disorders to neurodegeneration. Neuroscience research is vital as it helps to understand the mechanisms behind these issues on a molecular level, as well as developing this research further into new treatments used to combat such issues.
During the online event, our expert panellists delivered four separate sessions emphasising the importance of neuroscience research in the past, current innovations in neuroscience, and the potential avenues of neuroscienc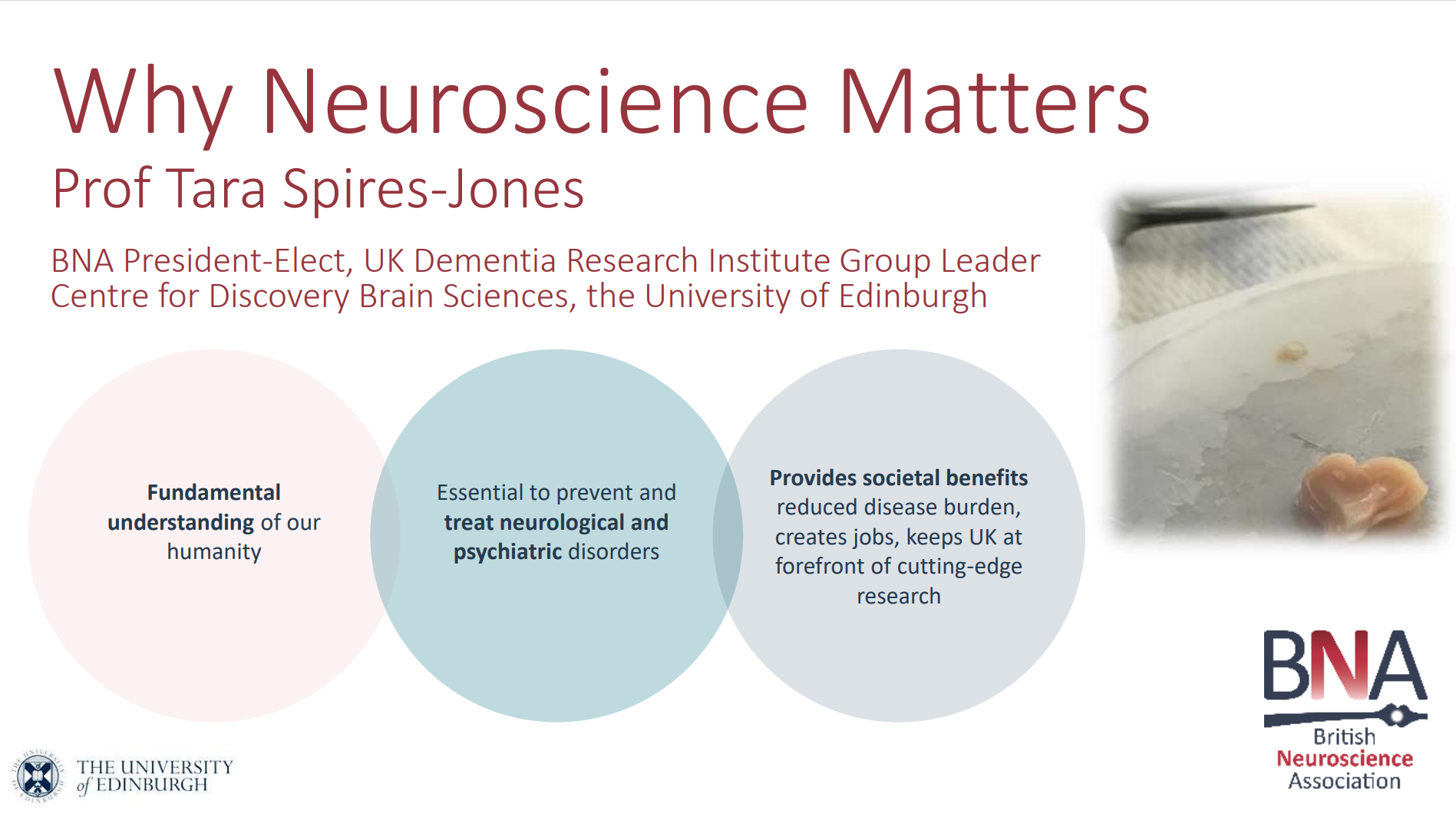 e research to explore.
In the first session by Professor Tara Spires-Jones, it became evident how neuroscience research has had a huge role in both understanding brain diseases and improving quality of life for those living with these diseases. Tara's specific example of babies living longer with Spinal Muscular Atrophy highlighted the progress neuroscience research has already made and offered hope to the future of neuroscience research in the UK.
Recent and potential future innovations were also discussed at length by Professor Timothy Constandinou. Existing neural interfaces, although excellent in their roles as assistive devices (such as with deep brain stimulation) or as diagnostic tools (as seen with MRI scans and EEGs) face many challenges such as limitations in selectivity and scalability.
However, Tim, and also Professor Masud Husain, featured the importance of neuroscience research, with Masud explaining how this research could impact our ageing population. Both their sessions also included how advances in neuroscience have so far led to technological developments, and how further research underpins future developments in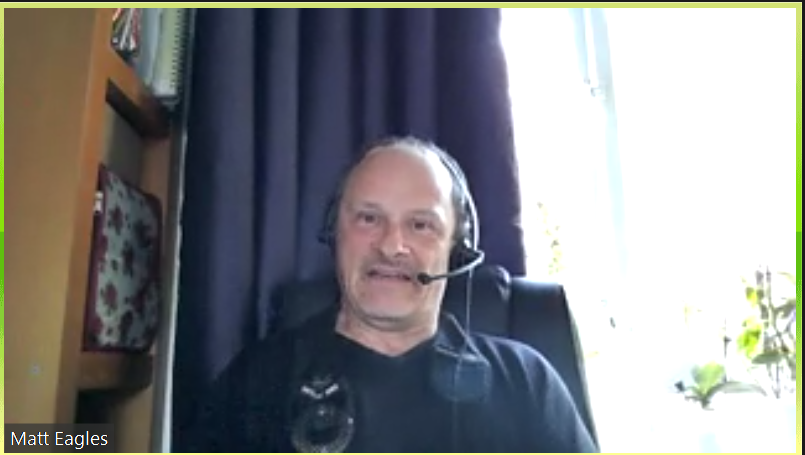 therapies and treatments.
The event also included a conversational session between Matt Eagles and the BNA's Chief Executive, Dr Anne Cooke. Matt's words left a lasting impression and sparked an incredible level of engagement with our audience. Drawing on his personal experiences of neuroscience research, Matt shared what it was like for him to be diagnosed with Parkinson's disease at just seven years old, and how advancements in neuroscience in his youth have allowed him to live life to the fullest.
Matt's final message echoed the sentiments of the BNA: neuroscience research can be life changing as well as lifesaving.
Urgent call for increased funding
At a time where brain-related disorders are affecting so much of the population, it is more important than ever to ensure neuroscience has sufficient funding to meet the challenges we will face in the future. As recently as July 2021, dementias were the leading cause of death in the UK even surpassing Covid-19.
With that in mind, we are asking key decision-makers to think about the current funding awarded to neuroscience and to consider how much more progress we could make with even more funding available. After all, it's our research questions today that will shape our realities tomorrow.
Click here to watch the recording of the event.
Interested in the BNA's responses to government? Catch up with the latest in our Policy & Advocacy section