In memory of Elaine Snell
21st Sep 2021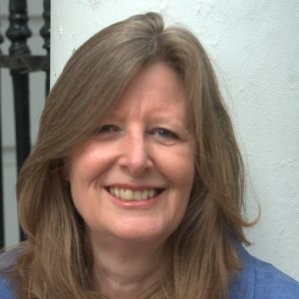 It is with great sadness that we announce the death of Elaine Snell, who served as the BNA's Chief Operating Officer 2012 - 2015.
Elaine became COO at a crticial time for the BNA, working alongside the Trustees at the time to revolutionise what was the BNA National Meeting and create the Festivals of Neuroscience, the first of which took place at London's Barbican Centre in 2013.
However, she was well-known in the neuroscience community long before her appointment as COO. She had already spent around 25 years in science communications, working for the European Dana Alliance for the Brain, FENS, SfN and several other brain research-related organisations, as well as Wellcome, Imperial and other academic societies. After the BNA she became Chief Operating Officer for the International Neuroethics Society.
Elaine passed away peacefully on the evening of 20th September 2021 after a short illness.
We are extremely grateful to Elaine for all she did to support and promote the global neuroscience community.
---
Elaine requested that, instead of flowers, donations to be made either to Royal Trinity Hospice or to Macmillan Cancer Care (for whom Elaine's nephew, Tom Cella, ran the Bristol Half Marathon on 19th September).
Make a donation to Trinity Hospice here: https://www.justgiving.com/fundraising/elaine-snell
Or sponsor Tom to raise money for Macmillan here: https://www.justgiving.com/fundraising/tom-cella
---
A longer article about Elaine is being planned for the Autumn issue of the BNA Bulletin. If you have any photos or memories you would like to share, please get in touch with office@bna.org.uk.