How does ownership control us? Win a copy of 'Possessed' and find out!
22nd Oct 2019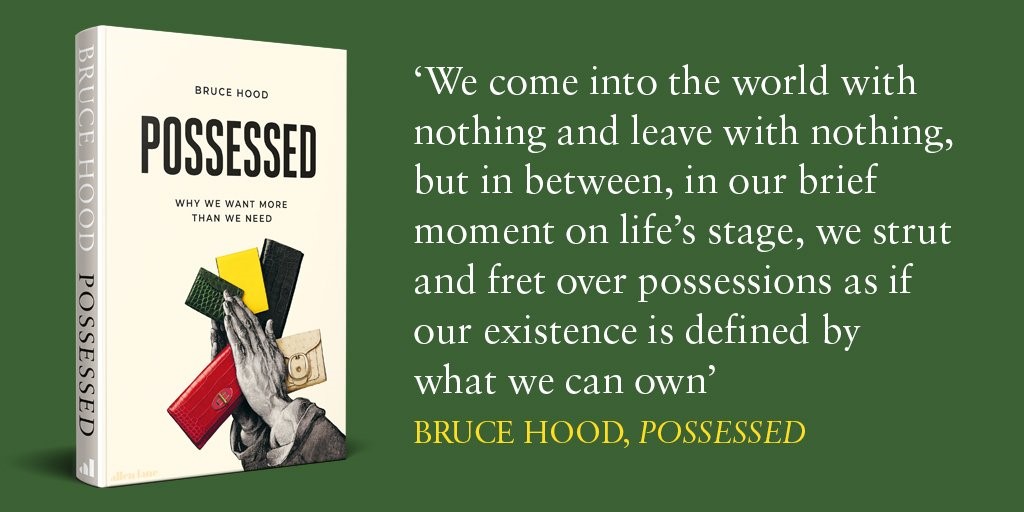 ---
We're excited to be able to give away a signed copy of Professor Bruce Hood's book "Possessed: Why we want more than we need" exclusively to our members.
A book which takes a fascinating look at how ownership came to control us - and what we can do about it. As the blurb points out: "Our love affair with our possessions seems to be all-consuming, even as our planet reaches breaking point. Despite the constant warnings about our future, we are reluctant to change our ways when it comes to accumulating more and more things. Why is this?"
Professor Bruce Hood is a professor of Developmental Psychology in Society at the University of Bristol and the author of SuperSense, The Self Illusion and The Domesticated Brain. He is an elected Fellow of the Association for Psychological Science, the British Psychology Society and the Royal Institution of Great Britain.
---
The British Neuroscience Association (BNA) is delighted to give away one signed copy of Bruce Hood's latest book. To be in with a chance of winning, please click on the link below and answer the following question.
Q. Finish Bruce Hood's book title: Possessed: Why we want more than. . .
A. . . .we want
B. . . .we need
C. . . .we have
Click on this link to enter the competition
The competition closes at midnight on Sunday 27th October and is open to members of the BNA. (Not already a member? Join us today.)
Terms and Conditions
The entrant must be registered or have applied to be a BNA member by the closing date of 23:59 (BST) on 27.10.2019
The competition is open to UK & Ireland members only
The winners are kindly asked to acknowledge the BNA and Bruce Hood via any social media
Full T&Cs are listed on the entry form.
The BNA is the largest UK organisation representing all aspects of nervous system research, from single nerve cells to human behaviour and beyond. We welcome everyone interested in the nervous system to get involved; why not join us?