In memory of Leslie Iversen
7th Aug 2020
Leslie Iversen: 31st October 1937 – 30th July 2020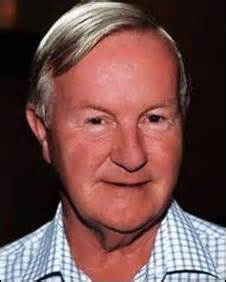 The British Neuroscience Association (BNA) is very sorry to hear of the sad loss of pioneering neuroscientist, Leslie Iversen CBE FRS, who has died on Thursday, 30 July 2020.
A renowned pharmacologist, Leslie was well known for his work on the neurochemistry of neurotransmission.
Born in Exeter, Leslie gained both his BA in Biochemistry and his PhD in Pharmacology at Cambridge University before continuing a career at the forefront of research on neurotransmitters and neuropeptides and understanding the mode of action of CNS drugs.
In his early work on catecholamines, he was among the first to describe the detailed properties and pharmacological specificity of the noradrenaline transporter (NAT) in sympathetic nerves and brain, and he helped to strengthen the concept of antipsychotic drugs as dopamine receptor antagonists.
In 1980 he was elected a Fellow of the Royal Society and in 1981 he was made Honorary Member of the American Academy of Arts and Sciences. In 1995 he also became a Visiting Professor of Pharmacology at the University of Oxford. He was also Chair of the Advisory Council on the Misuse of Drugs at the Home Office.
Stafford Lightman, BNA Trustee and Past President commented: "Les was a truly wonderful scientist and supervisor - as well as a great friend. His enthusiasm for science was infectious - and he even found interesting aspects of some of my worst experiments. His legacy to neuropharmacology is massive - whoever would have thought that his discovery of something as seemingly arcane as Uptake1 and Uptake2 ( of catecholamines) measured in a perfused rat heart would be the basis of the SSRIs, which are our mainstay for the treatment of depression. He will be greatly missed."
Leslie was married to Sue Iversen for over 60 years. A British experimental psychologist, Sue is a former University of Oxford Professor of Psychology and BNA President (1995-1997). Our thoughts are with Sue and their family.