MSD host BNA Scholars in London for career development day
3rd Jul 2023
On Wednesday 14th June 2023, MSD – one of the BNA Scholars Programme's Supporter Organisations – hosted the BNA Scholars at their offices and laboratories in central London for a bespoke career development day.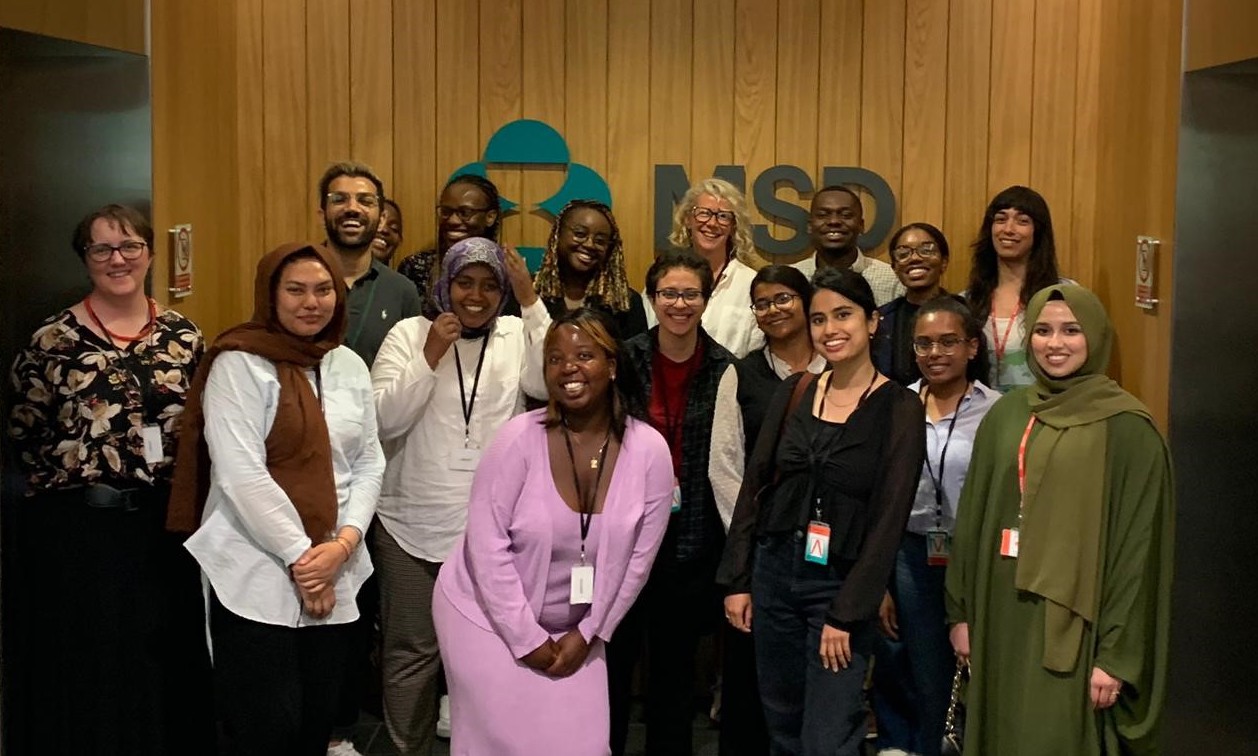 Career development days form a key part of the BNA Scholars Programme, providing involved and interactive opportunities to meet directly with specialist academic and commercial sector leaders and discuss cutting-edge research, discover how these organisations operate, and make long-lasting connections that can give them the advantage they need to fulful their career potential in neuroscience.
After arriving at MSD's offices just a stone's throw from King's Cross station, BNA Scholars were treated to a series of exclusive presentations from a variety of MSD's directors, covering the history of the organisation both inside and outside of the UK, a review of MSD's pipeline of current and previous projects, and a unique view into the often opaque world of business development and licensing. Hearing from MSD's top staff about how such a company operates provided a critical window into a world-leading commercial sector organisation's strategy and direction – an invaluable level of insight which would otherwise have not been accessible to BNA Scholars.
MSD staff (both established and recently-joined) then took the floor one by one to describe their own career pathways: what they had studied, what experience they had gained, and how they had secured their roles at the company. BNA Scholars were able to see some examples of the concrete steps that had led these staff to be able to take up positions at MSD – a helpful aid to demystifying what can appear from the outside to be inaccessible employment. A well-timed networking lunch then allowed BNA Scholars and MSD staff to connect in more depth in small groups, making quality contacts which will last their whole careers.
By far and away however, the highlight for the BNA Scholars was the opportunity to take a tour around MSD's state-of-the-art laboratories at the London Bioscience Innovation Centre (biology) and at the Francis Crick Institute (pharmacology and chemistry). Guided by fantastically friendly teams of early career scientists only a few years ahead of them in their careers, BNA Scholars were able to observe for themselves the cutting-edge tools and technologies that allow MSD's researchers to develop life-saving solutions to diseases the world over.
The British Neuroscience Association is always looking for individuals and organisations with a strong EDI commitment who can work with us to continue building a supportive neuroscience community through the BNA Scholars Programme. If this could be you, please email Sophie Jerrold (Development Director) on sophie@bna.org.uk with approximately 200 words on your company/academic activities and research interests, as well as 200 words on why you want to support the programme, and what you think your company could contribute, including financial support. Please attach your equality, diversity and inclusion policy, or similar.
You can find out more about the BNA Scholars Programme here, and more about being a Supporter here.