Equity, Diversity and Inclusion in practice at MSD
21st Jul 2021

---
Improving Equity, Diversity, and Inclusion (EDI) in the field of neuroscience is an area of major importance and significance for the industry and academic community alike. Here, we hear Dr Jill Richardson discuss MSD's collaboration with the British Neuroscience Association (BNA) as a Founding Supporter.
Dr Jill Richardson is an Executive Director of Discovery Research for MSD, based in the UK.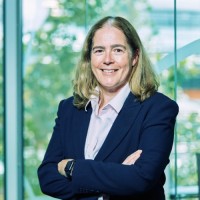 As a research-led bio pharmaceutical company, a focus on EDI is imperative because we want to create a research culture and an environment for innovation that fuels scientific breakthroughs. It is highly significant because we want to ensure that scientific research is representative of the populations we serve. As well as thinking about participation in research, we must think about the UK skills base and the research workforce we're building.
With this in mind, MSD is incredibly proud to be a Founding Supporter of the BNA's pilot 'BNA Scholars Programme', which was created in consultation with BNA members. The programme aims to support seven students from underrepresented ethnic backgrounds on a three-year programme that provides access to the BNA's mentoring scheme, networking opportunities, and free membership to the BNA and Federation of European Neuroscience Societies. It was certainly encouraging to see so many applications!
It is only through collaboration across the scientific community and best practice exchange that we will begin to see a more equal, diverse and inclusive pool of researcher talent that we can invest in, attract and retain. The BNA's 'Building Bridges Between: Industry and academia' initiative offers a valuable platform to foster collaborations such as these.
At a national level, the UK Life Sciences Vision, launched this month, underlines the need to 'level-up' across society. MSD and the BNA understand the value of scientific and health research that benefits the population as a whole, as opposed to only certain parts of it – progress starts with reflection, followed by change initiatives to improve on the status quo.
Our message is that EDI drives innovation – and ultimately, science needs innovators. We're passionate about shoring up the next generation of talent and creating a more equal platform for scientific success in the future. The inaugural BNA Scholars Programme is such a timely initiative and an exemplar in its goals.
We certainly look forward to following the 2021 cohort's success over the next 3 years as they progress through the programme.
---
To find out more about MSD, click here
To find out more about the BNA Scholars programme, click here or contact Hannah Thurgur