Prediabetes and working memory in adults
27th Oct 2020
In a recent article in the British Neuroscience Association (BNA) journal, Brain and Neuroscience Advances, authors Gilda E. Ennis, Ursula Saelzler, Guillermo E. Umpierrez and Scott D. Moffatabout examined how glucose levels affect cognition and that prediabetes may increase the risk for cognitive decline.
Prediabetes is a condition of intermediate hyperglycaemia that is highly prevalent in older adulthood. It's characterised by blood sugars that are higher than usual, putting a patient at high risk of developing type 2 diabetes.
Looking at the effects of prediabetes on working memory
Nondiabetic older adults (≥ 65 years) who did not have dementia were tested to investigate if prediabetes was related to worse cognitive performance. Seventeen participants had normal glucose metabolism and 18 had prediabetes, as determined by World Health Organization criteria.
Four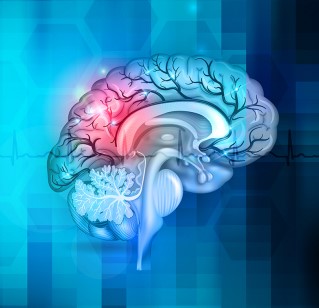 cognitive domains were examined across aspects of attention, thinking, and memory.
The prediabetes group performed similarly to the normal glucose metabolism group in three out of the four cognitive domains. However, the group did worse in a cognitive domain representing working memory - the ability to pay attention to, store and manipulate information for a brief period of time.
That prediabetes may worsen working memory in older adults deserves further investigation considering that the number of adults who have prediabetes increases from younger to older adulthood.
Click here to read the full article
---
About Brain and Neuroscience Advances
Brain and Neuroscience Advances is a peer-reviewed, open-access journal, which publishes high quality translational and clinical articles from all neuroscience disciplines; including molecular, cellular, systems, behavioural and cognitive investigations.
The journal welcomes submissions in basic, translational and/or clinical neuroscience. Research papers should present novel, empirical results that are expected to be of interest to a broad spectrum of neuroscientists working in the laboratory, field or clinic.
Brain and Neuroscience Advances is now indexed in PubMed Central.
---
Never miss the latest BNA news and opportunities: sign up for our newsletter