Why do parents drive teenagers up the wall? Win this book and find out!
30th Sep 2019
We've teamed up with Dean Burnett to give away to three signed copies of his latest book "WHY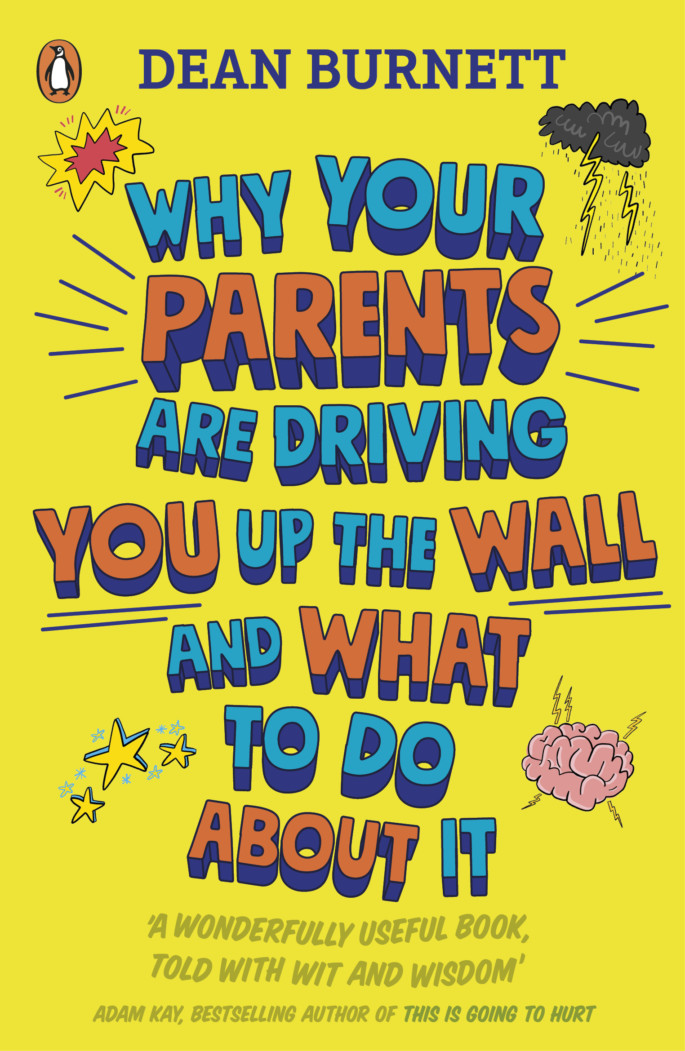 YOUR PARENTS ARE DRIVING YOU UP THE WALL AND WHAT TO DO ABOUT IT" to our members.
This is a fascinating book that's full of insights and guidance useful to every teenager - and their families.
Here's what the blurb says: "There are so many books about the parent-teen relationship and how fractious it can be, but practically all of them are written for the parents. 'Why your parents...' is the first book that does the opposite, and tells teens how to manage the often-stubborn and irrational adults in their lives. Exploring the many effects of adolescent brain development and how the adult brain differs, and incorporating modern concerns like school stress, mental health and social media, 'Why Your Parents...' is a must read for anyone who is a teen, has a teen, or ever was a teen"
Dean Burnett is currently an Honorary Research Associate at Cardiff Psychology School, as well as a Visiting Industry Fellow at Birmingham City University. He is also a full-time author, previously known for his satirical science column 'Brain Flapping' at the Guardian, which ran from 2012 to 2018, which led to his internationally acclaimed bestselling debut book 'The Idiot Brain'
---
The British Neuroscience Association (BNA) is delighted to give away three signed copies of Dean Burnett's latest book. To be in with a chance of winning, please click on the link below and answer the following question.
Q. What was Dean Burnett's scientific column named?
A. 'Brain Flipping'
B. 'Brain Flopping'
C. 'Brain Flapping'
The competition closes at midnight on Sunday 6th October and is open to members of the BNA. (Not already a member? Join us today.)
Terms and Conditions
The entrant must be registered or have applied to be a BNA member by the closing date of 23:59 (BST) on 06.10.2019
The competition is open to UK & Ireland members only
The winners are kindly asked to acknowledge the BNA and Dean Burnett via any social media
Full T&Cs are listed on the entry form.
The BNA is the largest UK organisation representing all aspects of nervous system research, from single nerve cells to human behaviour and beyond. We welcome everyone interested in the nervous system to get involved; why not join us?