Make a synapse model
To learn about how neurons 'talk' to each other, you can make a model of two neurons communicating.
For reference, two neurons talking to each other looks a bit like this: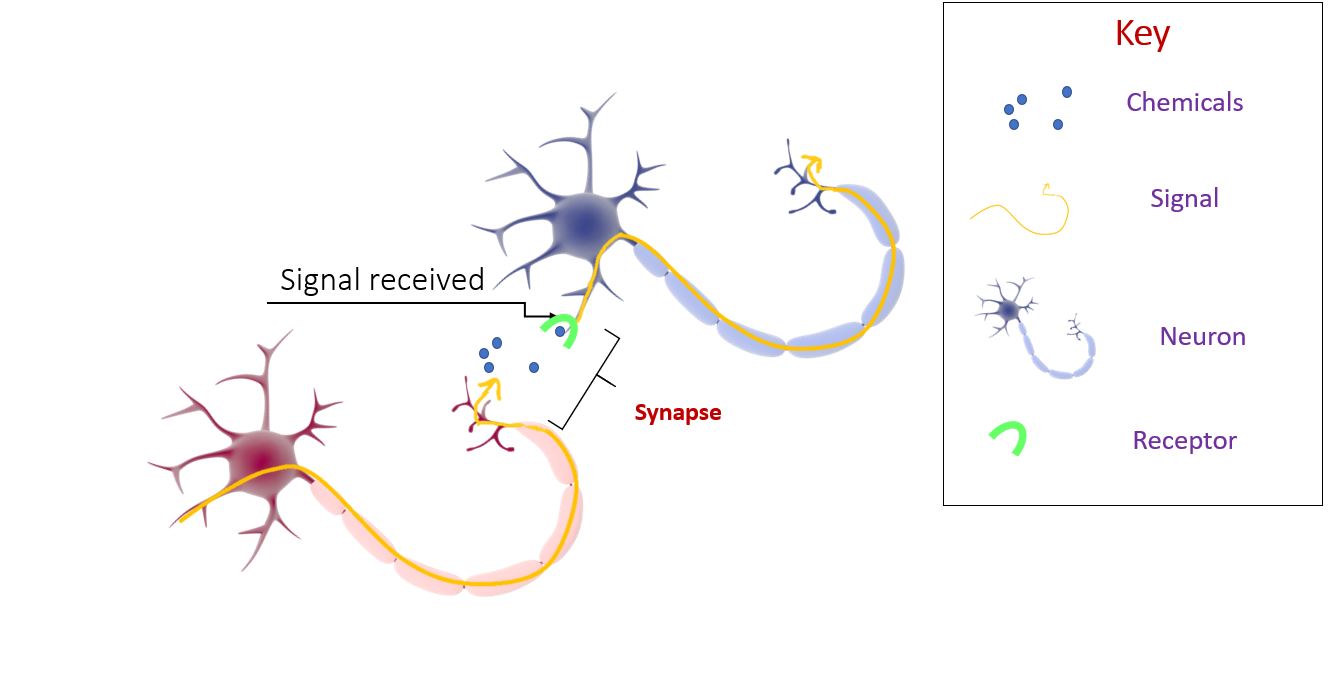 You are going to need materials to make each part listed in the key above to make a model of what's going on.
Below is a suggestion of materials you can use for the model, but you can be as creative as you'd like!
pipecleaners (if you have these, they can be used for all parts of the model)
For the signal - coloured card or blank paper to colour in/ playdough/ modelling clay
For the receptors - a cup/ empty yoghurt pot/ bottle lid
For the chemicals - newspaper/ playdough/ modelling clay/ craft tissue paper/ pom poms
If you don't have a second neuron - toilet role/kitchen role tube
If you didn't attend our 'Neurons' webinar, here's some help with making a neuron:
For more neuron making inspiration, have a look at our webinar gallery - they can be made out of anything you have at home!
Or you could just use a toilet roll tube to act as a neuron.
For inspiration, here are some neuronal communication models we have made:

Use any materials that you have at home, you could even use sweets, be creative!
If you can and you'd like to, use a video editing app to make an animation of the neuronal communication process. These are some videos we made: