Resources
Here you can find resources relating to our Building Bridges Between: Industry and Academia initiative.

1. Sainsbury Wellcome Centre inforgraphic on Improving Translation in Neuroscience event.(PDF 710KB)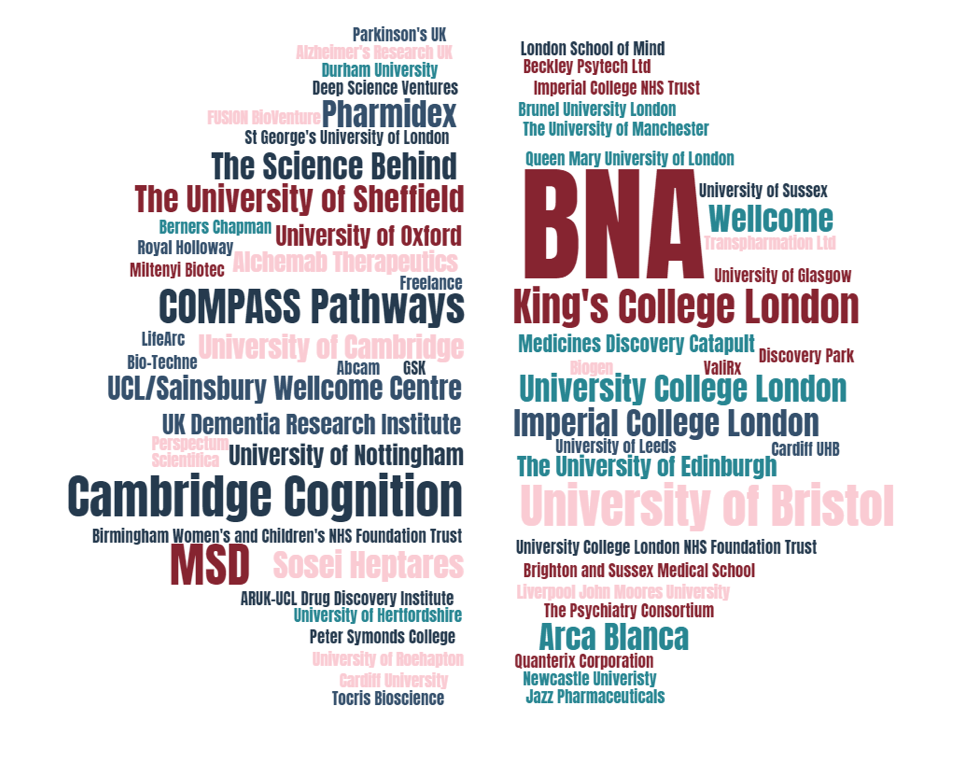 This infographic gives an overview of the event that was held by the BNA and the Sainbury Wellcome Centre. The event was also supported by The Gatsby Foundation, The Psychiatry Consortium, The Science Behind, MSD, Abcam and Phamidex. The improving translation in neuroscience event invited collaboration on open discussion between experts in the field of research and translation.
2. Building bridges along the psychiatric discovery pipeline infographic. (PNG 932KB)

This document gives an overview of a series of 5 webinars jointly run by the BNA and The Psychiatry Consortium. Find the Youtube links here to watch the 5 webinars.
3. Guiding Principles for Robust Target Validation in Psychiatry (PDF 1.6MB)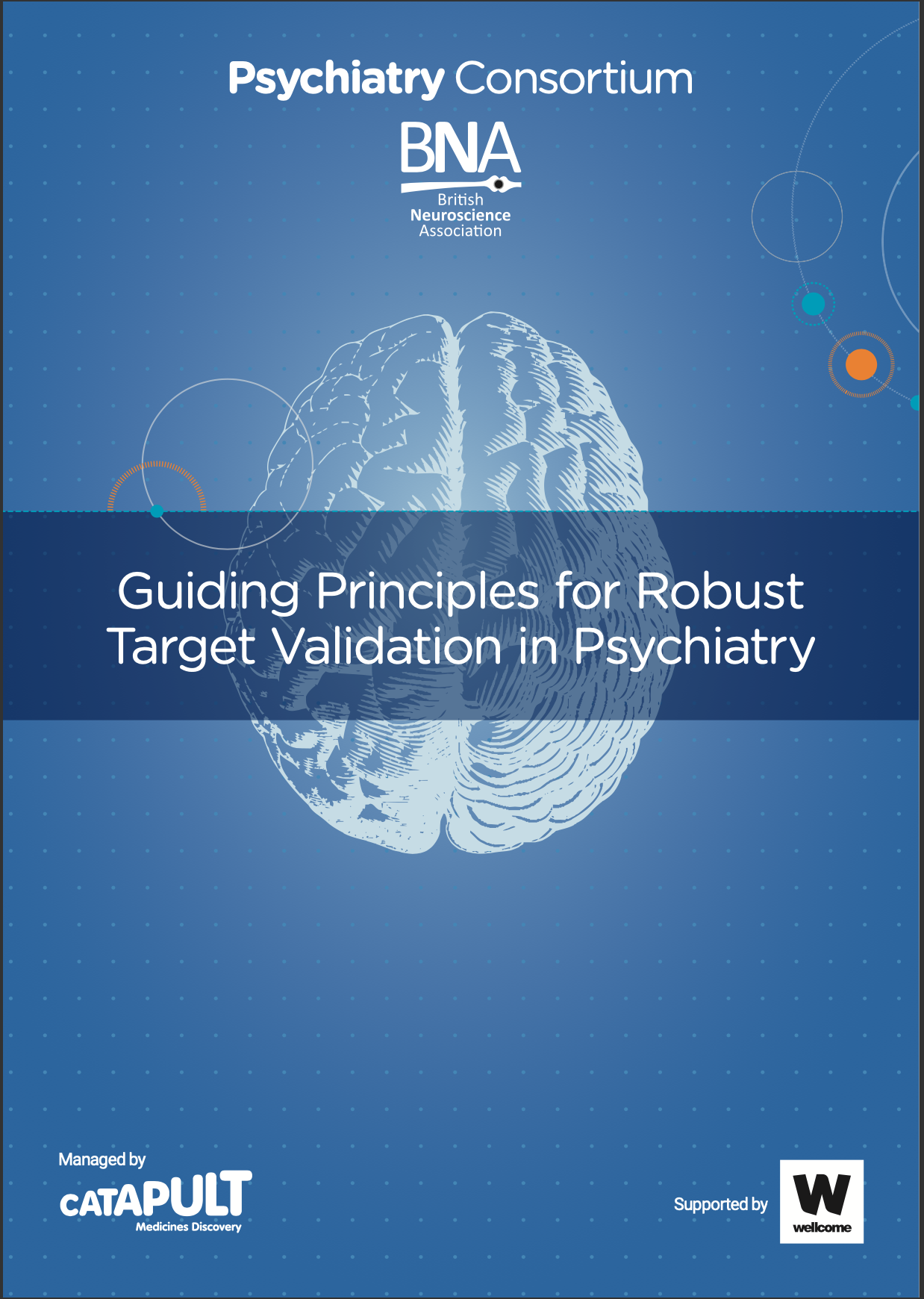 This is a 7 page document on the importance of target identificaiton and target validation as early stages of drug discovery and how to do this successfully. It highlights the importance of target validation as a way to improve knowledge and increase evidence for the targets role in physiological pathways, neural circuits and its mechansim all relating to the development of symptoms.