BNA goes green in York
17th Jul 2023
The BNA's Head of Meetings and Events, Louise Tratt, represented the British Neuroscience Association at the C&IT Festival of Forums in York on 4th July to discuss "How to ACTUALLY reduce your carbon footprints".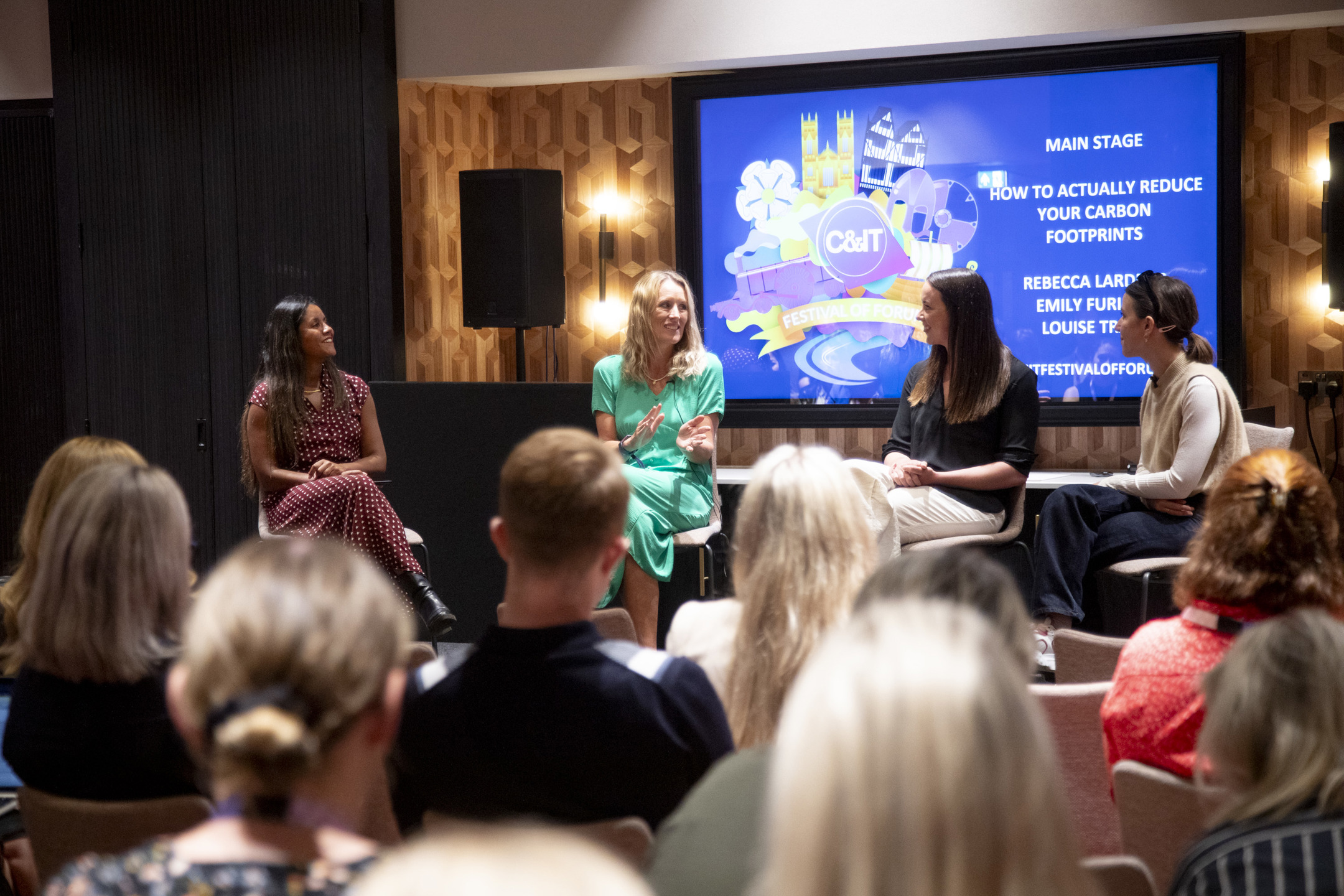 Louise, alongside Rebecca Lardeur, (Climate Strategist, ISLA) and Emily Thurlow (Senior Producer, Audience), explored sustainability in the events industry, a topic which has become of great interest of late, but on which we have yet to pinpoint specific industry actions to make the events industry more accountable and more sustainable.
Louise highlighted how the BNA are taking strides towards sustainabilty by showcasing BNA event practices, including train over plane travel grants; ensuring all event materials are biodegradable and/or recyclable as far as possible; and considering vegetarian and locally sourced food at events. Louise also spoke about the BNA Green Neuroscience Working Group and mentioned all of the sustainability drives taken into account when planning the BNA2023 International Festival of Neuroscience.
However, there is always more we can do, Louise and the BNA team will soon be embarking on a project to measure the carbon impact of the BNA2023 International Festival of Neuroscience - this will allow us to better understand the impact of our events and enable us to make more informed decisions when planning future Festivals, with the intention of working towards net zero.