'Train over Plane' green travel grants to attend the BNA Festive Symposium
14th Nov 2022

The British Neuroscience Association (BNA) is helping members to use more environmentally sustainable modes of transport than flying when attending its 2022 Festive Symposium, 'Have your mental health a merry little Christmas' thanks to the new BNA 'Train over Plane' green travel grants.
The BNA Festive Symposium will be held on 12th December 2022 in Edinburgh and will explore the neuroscience of mental health.
Through the scheme, BNA members can apply for grants of up to £250 to help finance journeys that will help them avoid using the plane, and instead opt for greener modes of travel such as train, coach, or car-share.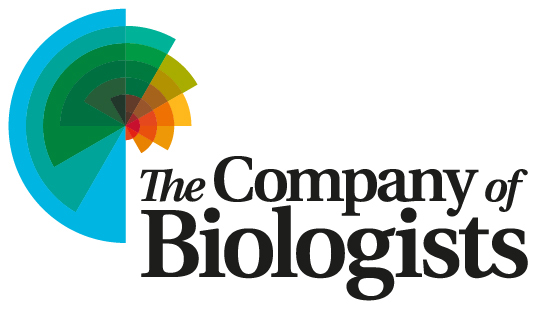 The grants are supported by The Company of Biologists and are intended to encourage members to consider alternatives to flying when attending the event.
The carbon footprint of flying compared to other modes of transport, especially short internal flights, is very high. For instance, taking a return flight from London to Edinburgh emits approximately 130 kg CO2, whereas taking the train emits just 8 kg CO2 - approximately 6% of the flight's carbon footprint1. Avoiding flights can therefore make a significant difference to the environmental impact of an event.

In addition to these 'Train over Plane' grants, the BNA is taking further measures to increase the sustainability of the Festive Symposium including:
Local speakers have been supported to take the train instead of flying
Speakers with longer journeys have the option of presenting online instead of in-person
No meat or fish will be served at the event, unless specially requested as a dietary requirement, in order to reduce the carbon footprint
All materials such as name badges, programmes and banners will be re-used, recylcable and/or biodegradable
The venue has been chosen based on having a large local neuroscience community, meaning a lot of people will be able to attend using solely local transport options
The BNA and Green Neuroscience
Neuroscientists are becoming increasingly aware of the serious environmental impact that their research can have on our planet2.
In response, the BNA has recently set up a new Green Neuroscience Working Group which aims to tackle climate change in three main ways:
Changing the way the BNA works - making sure the Association's own activities are as sustainable as possible
Reducing the environmental impact of neuroscience research - looking at now neuroscience research itself can contribute to climiate change, for instance due to the energy consumed by data storage of MRI scans, and how it can be minimised
Using knowledge from neuroscience to influence decisions and behaviour - how our insights from understanding the brain can help encourage society-level change
The BNA Credibility in Neuroscience campaign also aims to ultimately reduce waste in neuroscience research through boosting reproducibility of the research produced.
Being green at the BNA International Festival of Neuroscience
The BNA will also facilitate engagement on sustainability by providing an opportunity to promote green neuroscience and engage with delegates at our biennial International Festival of Neuroscience, BNA2023.
Alongside steps to make the event itself more sustainable, it will feature a special session on 'How can we make neuroscience more environmentally sustainable?' and a public event bringing together local green politician with neuroscientists to discuss, 'How do we save the planet? Why understanding people and our behaviour is critical'. Both events will be chaired by Charlotte Rae of the University of Sussex.
(1) Based on data provided by greentickets.app
(2) Rae CL, Farley M, Jeffery KJ, Urai AE. Climate crisis and ecological emergency: Why they concern (neuro)scientists, and what we can do. Brain and Neuroscience Advances. 2022;6. doi:10.1177/23982128221075430
---
About the British Neuroscience Association (BNA)
The BNA is the largest UK organisation connecting, representing and promoting neuroscience and neuroscientists across the globe. The BNA is committed to creating a supportive and inclusive neuroscience community, making connections between academia, industry, the clinic and wider society, and moving world-class neuroscience research up the agenda. We have over 2500 members, whose interests cover the whole range of neuroscience, from ion channels to whole animal behaviour to real-life applications in the clinic and beyond.
---