BNA Bursaries
The BNA is able to offer travel stipends to students and early-career members for different meetings throughout the year. Current opportunities are as follows:
FENS Forum 2020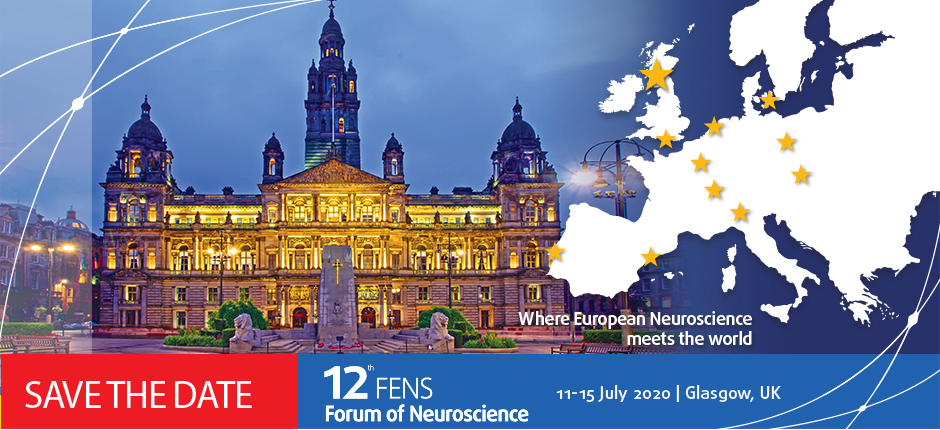 The BNA is delighted to offer bursaries of up to £300 to support its student and Early Career members to attend the 2020 Federation of Neuroscience Societies (FENS) Forum, being held in Glasgow UK.
Deadline for applications = 17:00 GMT on Monday 6th April 2020. If you have any questions, please contact us.
To be eligible for a BNA bursary you must meet the following criteria:
the applicant must be a member of BNA at the time of application and, in addition, must either:

have been a member of the BNA since 31st May 2019, for a continuous period

or

have their application supported by a Full Member of the BNA who is either the applicant's supervisor, Principle Investigator, lab head, or another senior staff member of the institution at which the applicant is also based.

the applicant must NOT have received a bursary from the BNA to attend a previous FENS Forum

the applicant must be currently registered as an undergraduate or as a postgraduate student
or have been awarded their PhD (date of successful viva voce) or completed their F2 no earlier than 6 April 2016

the applicant must be registered for the FENS 2020 Forum meeting

the applicant must be presenting a poster as FIRST AUTHOR at the meeting. They must have submitted their poster abstract at the time of applying for the bursary, and subsequently have their abstract accepted for poster presentation.

the expectation is that applicants will have sought additional funds from elsewhere
Please complete form below, or open in a new tab, to submit your application.

Deadline = 17:00 GMT on Monday 6th April 2020
Please note that BNA bursaries are paid in pound sterling. Any currency conversion costs will be subtracted from the amount awarded.
In recognition that paying costs in advance and being reimbursed at a later date can be prohibitive for some of our members, the BNA policy is to award bursaries in advance of the meeting taking place. However, if a successful applicant subsequently decides to NOT attend the meeting for which they've recieved funding, we would normally ask for the bursary to be returned.