FENS and SfN
As a BNA member you get access to the worldwide neuroscience community via FENS and SfN. Read on to find out how to make the most of your international member benefits.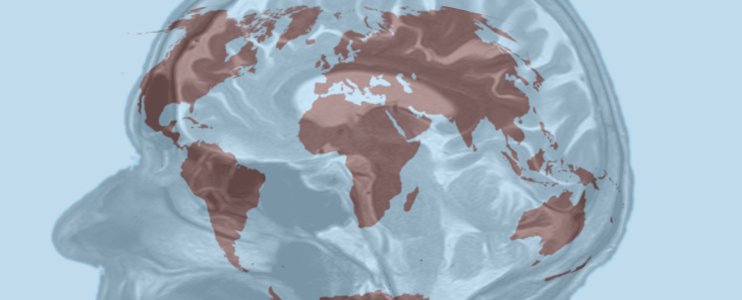 All members of BNA are eligible for free membership of the Federation of European Neuroscience Societies (FENS). Via the FENS ISM scheme, BNA members can also submit abstracts and get reduced fees to attend the annual Society for Neuroscience (SfN) meeting in the US. See below for details.
Federation of European Neuroscience Societies (FENS)

To access your free FENS membership and associated benefits you need a FENS ID number. This can be obtained by:
going to the FENS website
clicking on the 'Join FENS' button, top right
completing your contact details
and selecting the British Neuroscience Association as your member society.
Once your BNA membership has been verified you will receive a FENS ID by email. Please note that requests for FENS ID numbers have to be verified individually and may take some time to process: make sure you obtain your FENS ID in plenty of time before FENS meeting and submission deadlines!
What are the benefits of FENS membership?
FENS membership includes:
European Journal of Neuroscience
The European Journal of Neuroscience (EJN) is the official journal of FENS. It publishes papers on a broad range of topics, aiming to advance our understanding of the nervous system in health and disease, thereby improving the diagnosis and treatment of disorders. It is published biweekly.
All FENS members have free access to EJN online and receive the table of content by email. Sign-in to the website as a FENS member and enjoy full, free and easy access to all published articles in EJN. See the website at www.ejneuroscience.org.
Society for Neuroscience (SfN)

The Society for Neuroscience is a US-based organisation. Every autumn, the SfN 'Neuroscience' meeting gathers 30,000+ neuroscientists from more than 80 countries to debut cutting-edge research on the brain and nervous system, making it the world's largest marketplace of ideas and tools for global neuroscience.
Attending and presenting an abstract at SfN is particularly important for students and early-career researchers looking to advance their careers.
How to obtain a sponsored abstract slot submission at SfN annual meetings
BNA membership provides eligibity to obtain one of the International Society Member (ISM) slots to submit an abstract to the annual SfN Neuroscience, which is linked to reduced registration fees. Here's how:
If you aren't a member of the BNA, then first you need to join the BNA!
If you are a BNA member and haven't already got a FENS ID, then you need to activate your FENS membership - follow the instructions above.
FENS members should then register via the ISM application form to apply for a slot.
Those selected will receive an individual slot number with additional information on how to register and submit the abstract.
Please note:
Activating FENS membership for new BNA members is a manual (not automated) process; please allow plenty of time for office staff to process your application. (We will always do our best to meet deadlines, but cannot guarantee to work nights!)
There is a limited number of ISM slots, and they will be given out on a first come, first served basis.
Once you have obtained a slot number, FENS will send you full instructions on how to submit an abstract and register for SfN Neuroscience at SfN Member Rates.
Instructions, deadlines, and guidelines to register for an ISM slot may change from year to year. To check details for the current year, see the FENS website.