FENS and SfN
As a BNA member you get free access to the worldwide neuroscience community via FENS and SfN. Read on to find out how to make the most of your international member benefits.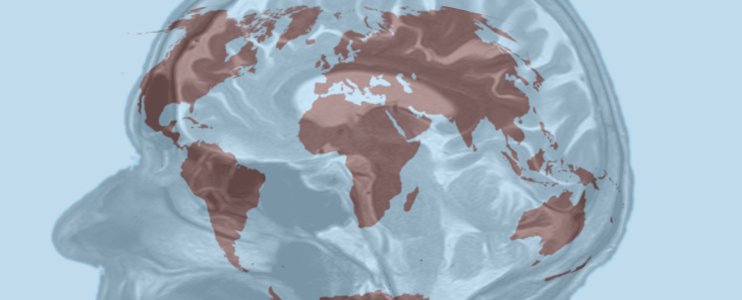 All members of BNA are eligible for free membership of the Federation of European Neuroscience Societies (FENS). You can also get reduced fees to attend the annual Society for Neuroscience (SfN) meeting in the US.
Federation of European Neuroscience Societies

To access your free FENS membership and associated benefits you need a FENS ID number. This can be obtained by:
going to the FENS website
clicking on the 'Join FENS' button, top right
completing your contact details
and selecting the British Neuroscience Association as your member society.
Once your BNA membership has been verified you will receive a FENS ID by email. Please note that requests for FENS ID numbers have to be verified individually and may take some time to process: make sure you obtain your FENS ID in plenty of time before FENS meeting and submission deadlines!
PLEASE NOTE, FOR EARLY BIRD REGISTRATION TO FENS2018: We cannot guarantee that your FENS membership will be approved after 5pm on Tuesday 13th February. Please leave enough time to take this into account.
What are the benefits of FENS membership?
FENS membership includes:
- Reduced-rate registration at the FENS Forum, FRM and The Brain Conferences
- Sponsored abstract slot submission at SfN annual meetings, linked to a reduced registration fee
- Travel grants and stipends for attending the FENS Forum, FRM, The Brain Conferences, FENS summer and winter schools, the SfN Meetings and the IBRO World Congresses
- Network of European Neuroscience Schools (NENS) Exchange grants for training stays
- Stipends and travel grant opportunities
- Post jobs to the FENS network free of charge
- Financial support for NENS members to attend NENS national courses or programmes
- Attractive discounts on subscriptions to several top neuroscience journals
- Free online access to EJN, and a special discount rate for subscription to the print edition
European Journal of Neuroscience

The European Journal of Neuroscience (EJN) is the official journal of FENS. It publishes papers on a broad range of topics, aiming to advance our understanding of the nervous system in health and disease, thereby improving the diagnosis and treatment of disorders. It is published biweekly.
FENS members have free access to EJN online and receive the table of content by email. Sign-in to the website as a FENS member and enjoy full, free and easy access to all published articles in EJN.
About the Journal
EJN is FENS Journal. FENS, EJN and Wiley (co-owner of EJN) collaborate to support several research awards and educational activities, thereby returning proceeds generated by EJN to the neuroscience community. EJN is free online to all the members of FENS societies.
EJN website
Visit the EJN website here; http://www.ejneuroscience.org
Society for Neuroscience

The Society for Neuroscience is a US-based organisation. Every autumn, the SfN 'Neuroscience' meeting gathers 30,000+ neuroscientists from more than 80 countries to debut cutting-edge research on the brain and nervous system, making it the world's largest marketplace of ideas and tools for global neuroscience.
Attending and presenting an abstract at SfN is particularly important for students and early-career researchers looking to advance their careers.
BNA membership provides eligibity to obtain one of the International Society Member (ISM) slots to submit an abstract to the annual SfN Neuroscience, which is linked to reduced registration fees.
To apply for one of the ISM slots, you first have to have or obtain a FENS ID number: see above for instructions. All BNA members are entitled to free FENS ID as part of their BNA membership.
Instructions, deadlines, and guidelines to then register for an ISM slot are available on the FENS website, and are announced through BNA communications each year.