BNA brings neuroscience to the Scottish Parliament
4th Jul 2023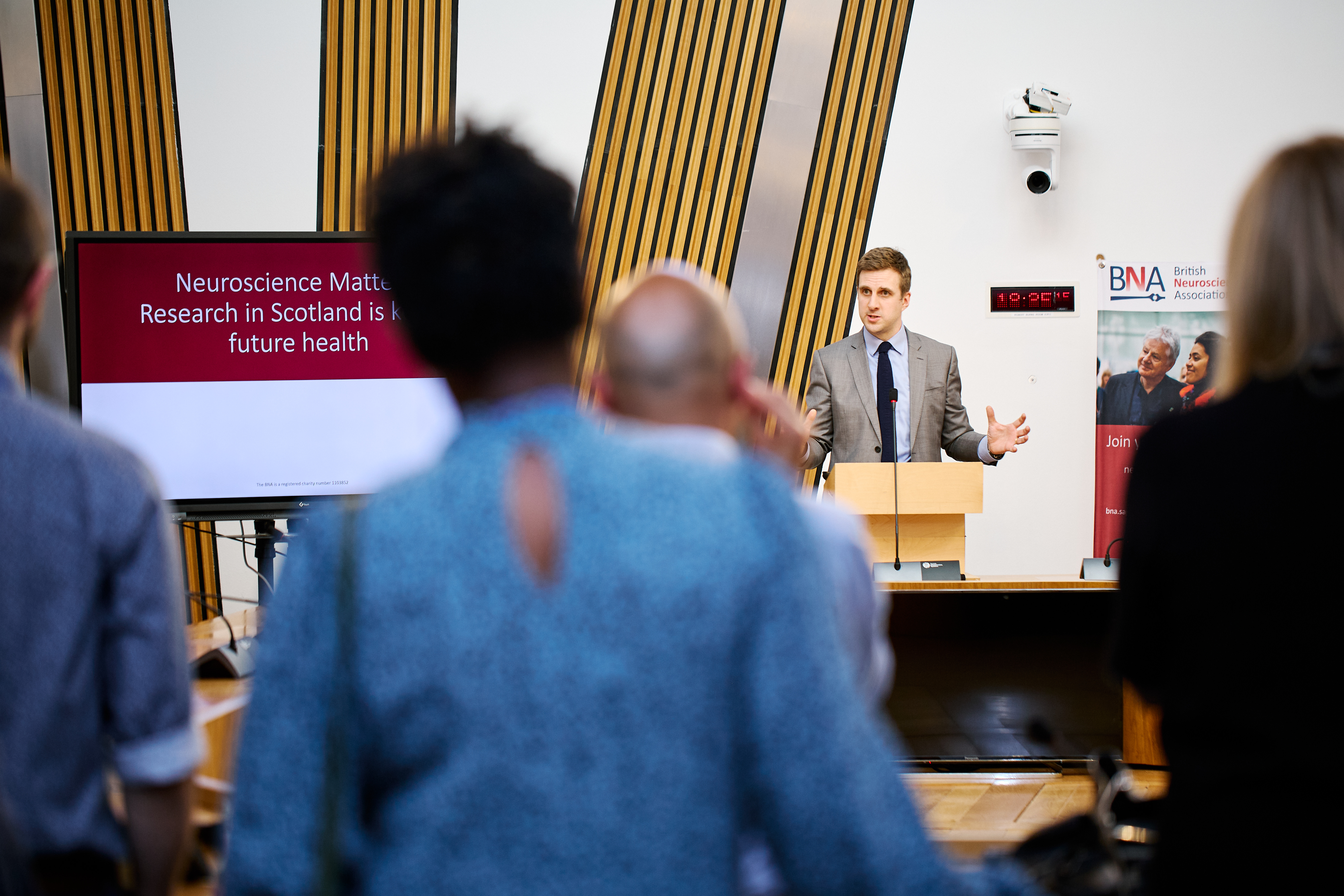 The British Neuroscience Association (BNA) went to Holyrood to celebrate the world-leading neuroscience research happening in Scotland, and to raise with Members of the Scottish Parliament the importance of supporting more research. Among the attendees of our first ever Holyrood event was Sanskruti Biswal from Edinburgh Neuroscience, who reports below on the evening's event.
On 28 June 2023, policymakers, charities, research funders and neuroscientists from across Scotland gathered in the Burns Room of the Scottish Parliament, to discuss the vital importance of neuroscience research for our future health.
Why neuroscience matters
Daniel Johnson MSP (Edinburgh Southern), sponsoring the event, opened the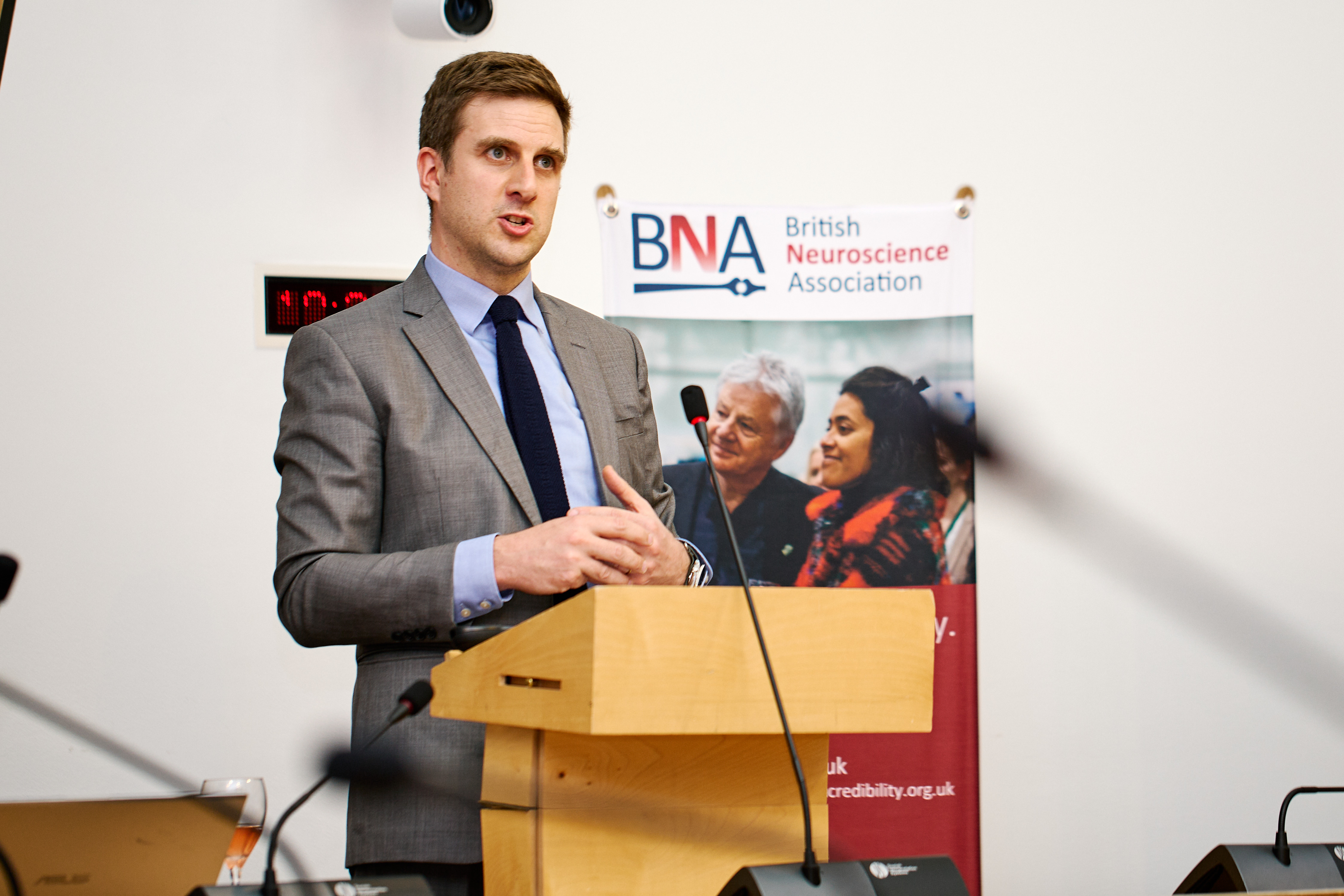 reception and spoke about how the public benefits from the scientific research done in the field of neuroscience, on conditions like ADHD, autism and other neurodevelopmental disorders, and how funding research has a meaningful impact on people's lives. Neuroscience not only helps combat diseases, but goes beyond that to throw its weight behind solving serious societal issues such as addiction, and inform other areas of policy including education.
Next to speak was BNA President Professor Tara Spires-Jones, who gave insig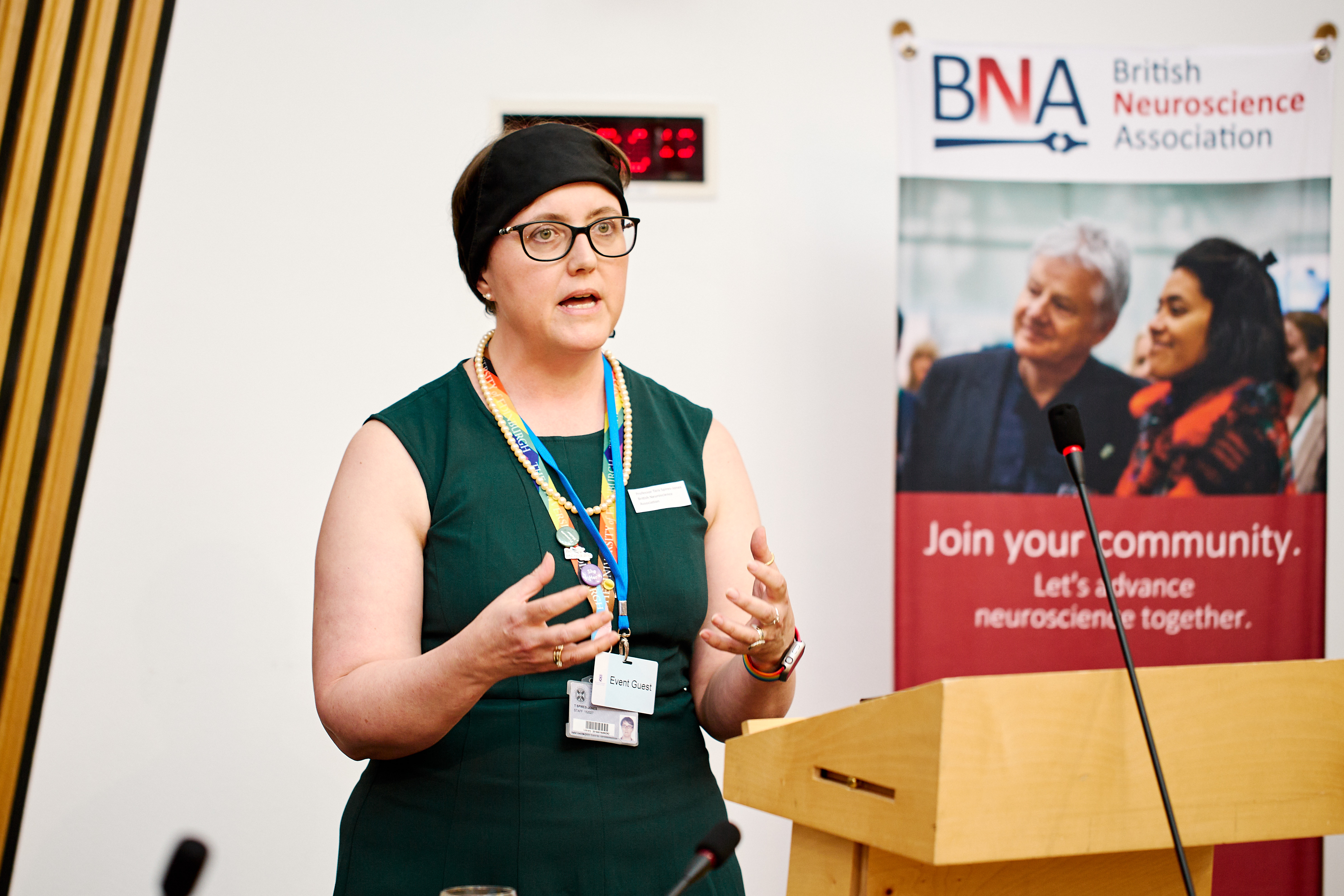 hts into 'Why neuroscience matters'. She explained neuroscience is fundamental to understanding who we are as humans and the societal benefits we derive from it. The UK is at the forefront of brain research, bringing scientific minds together, bringing jobs and funding, but so much more needs to be done for neuroscience research to address its historic underfunding when compared to diseases such as cancer.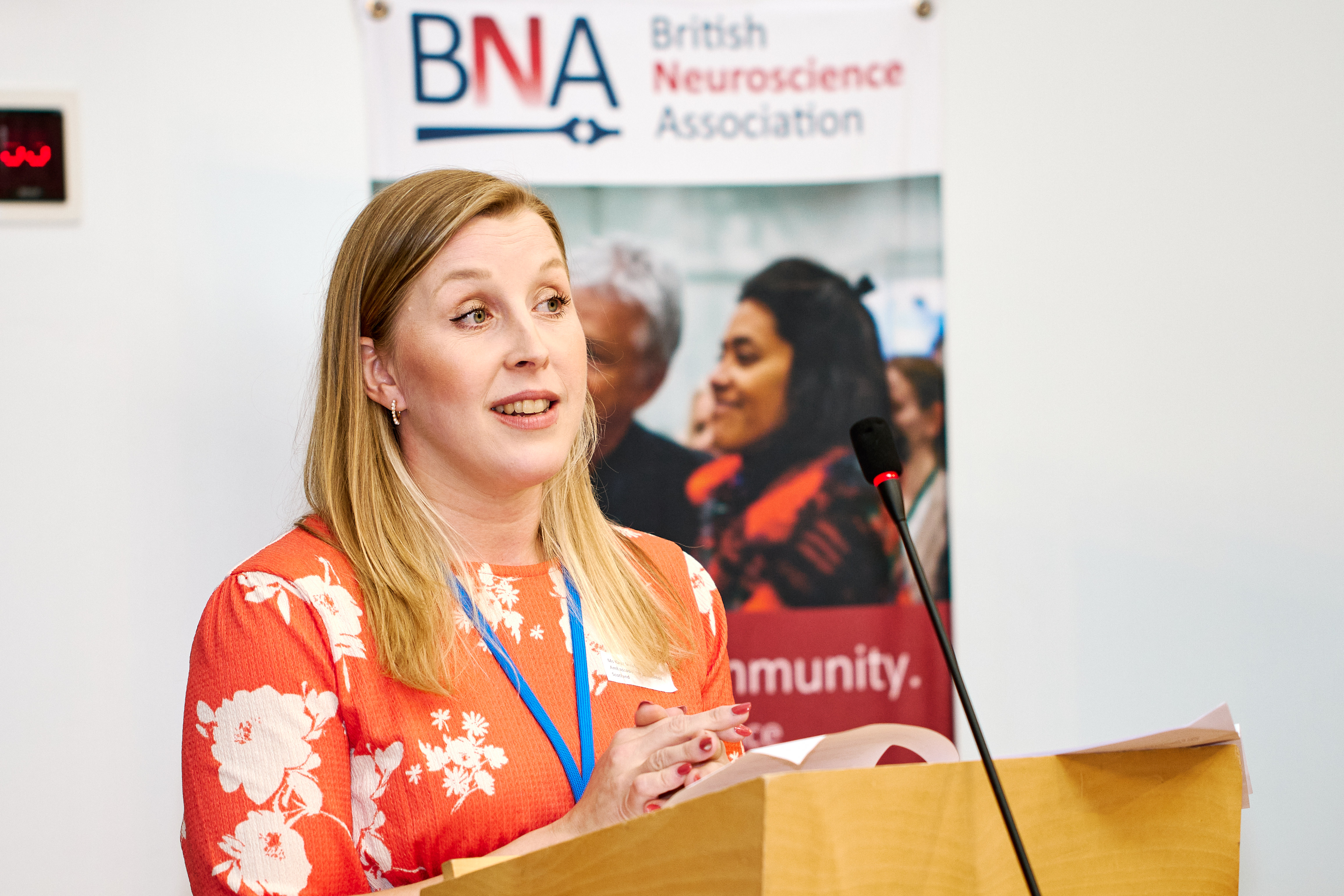 The next speaker was Kaye Nicolson, Ambassador for Alzheimer Scotland, who had a very different angle to approach the discussion, bringing to the table her lived experience of taking care of grandparents affected by dementia, to share the extent to which human lives will benefit from research. Kaye stressed that the impact of neuroscience research is not only immense for patients and carers, but it also helps alleviate the fears for genetically predisposed children and brings hope.
How neuroscience in Scotland is informing the hunt for new therapies
Professors Stuart Cobb (University of Edinburgh) and Jonathan Cavanagh (University of Glasgow) followed, speaking on 'How basic neuroscience research is informing the development of novel treatments' and 'Why neuroscience is important to inform future a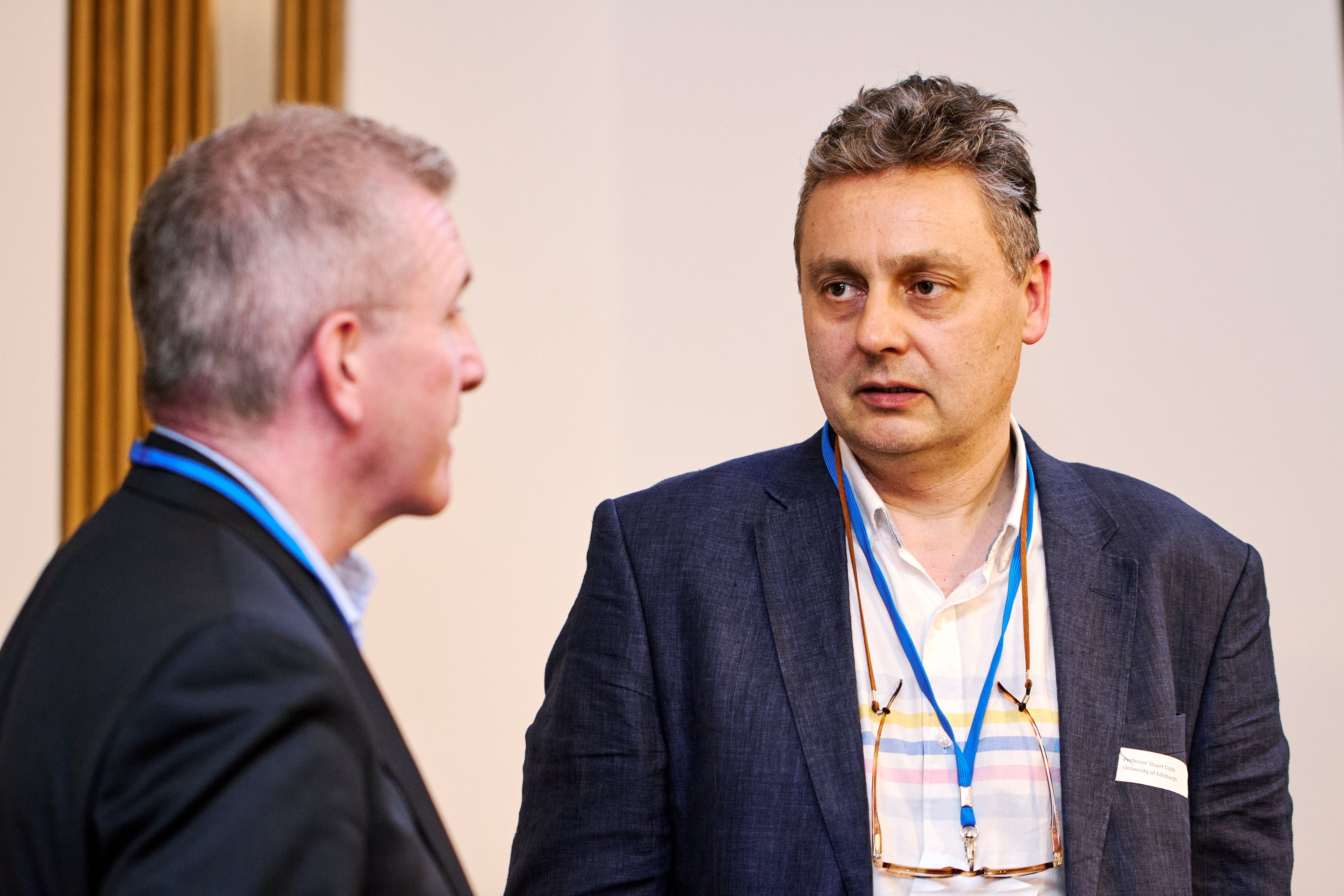 pproaches to mental health', respectively. This showed how basic research done over years and years has an impact on the lives of people and why it is important to keep funding the vital work done in understanding neurobiological disorders as well as mental health. For example, following focused efforts on the development of disease models for Rett Syndrome, a number of potential gene therapies are now in development for this previously considered untreatable disorder,
Creating new links
Before and after the talks, there was an opportunity for networking with attendees that had travelled from all over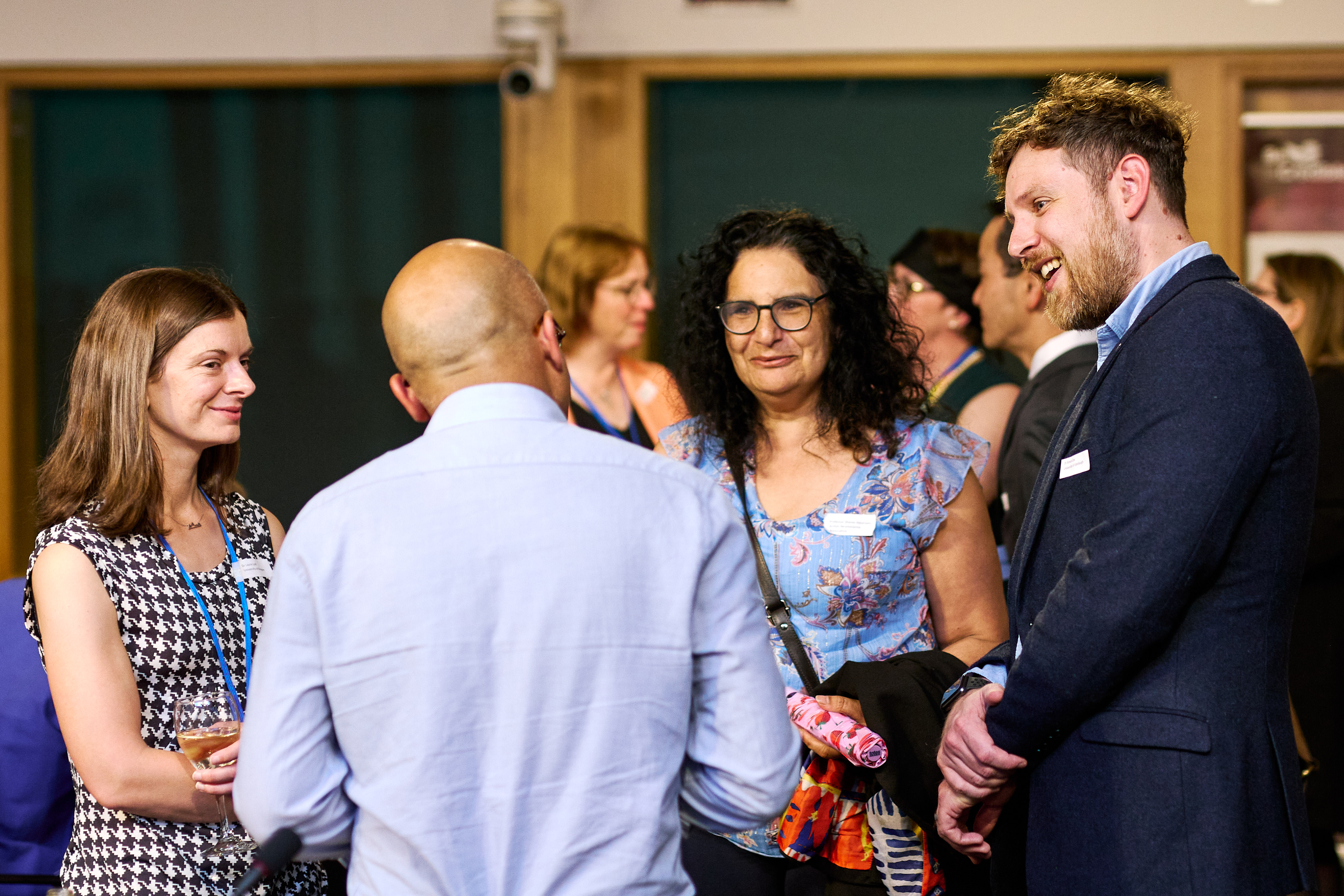 Scotland – including from the University of Aberdeen, Dundee, Strathclyde and others. Many attendees highlighted the event as a great opportunity to network with neuroscience researchers from Scottish universities other than their own, and a great way to meet potential future collaborators. Professor Kate Jeffery from the University of Glasgow said: "Events such as these are very important for meeting neuroscience researchers across Scotland. People usually go to niche conferences but this is a good opportunity to look at what research is happening in Scotland."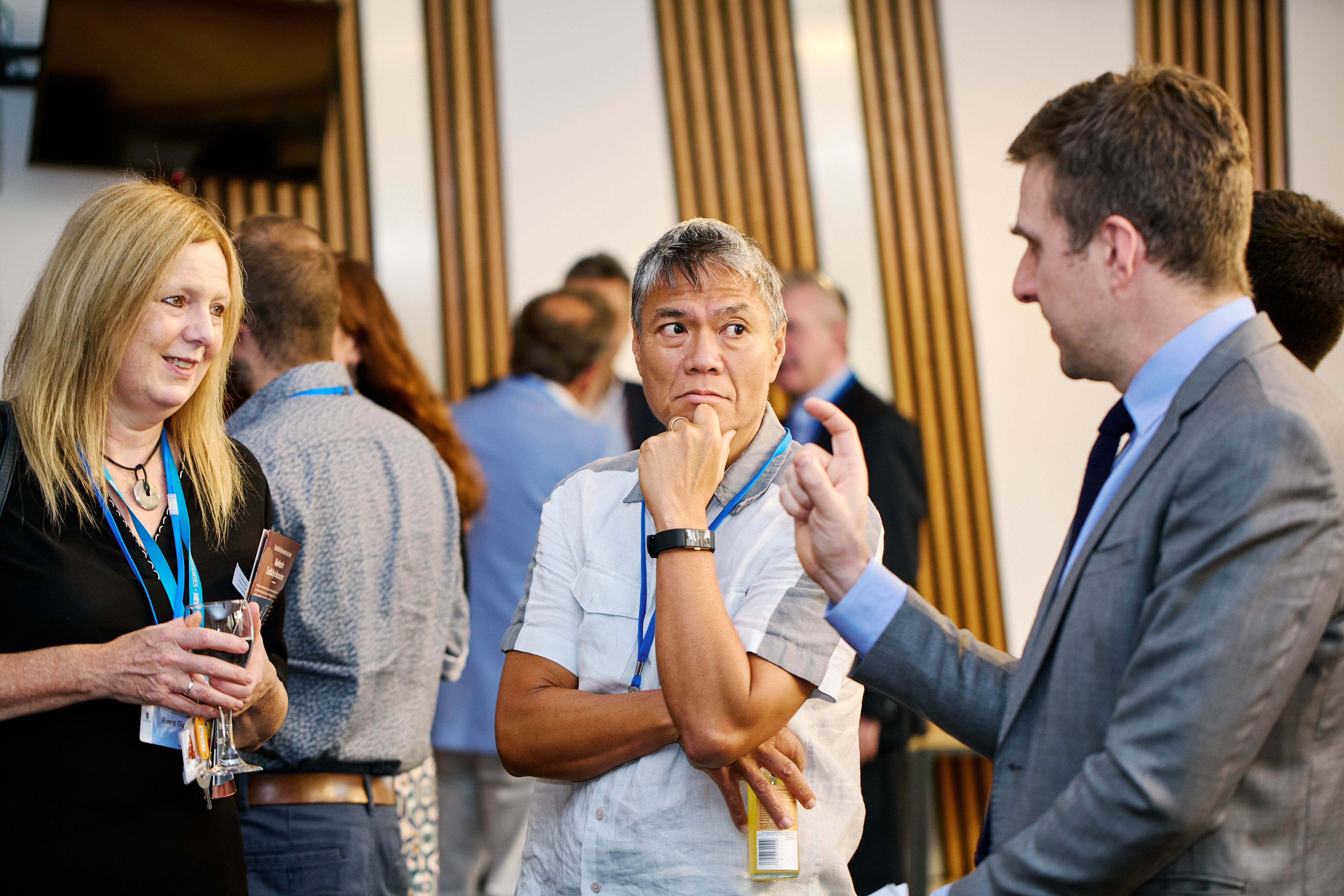 The UK, and also Scotland specifically, has a huge interest in finding cures for important neurological diseases like Motor Neuron Disease (MND), dementia, Multiple Sclerosis (MS) and others, and Scotland can influence the direction of neuroscience in areas beyond its borders. Attendees who were there with interest in specific diseases, from charity organisations that deal with patients and carers, such as Alzheimer Scotland and MND Scotland, said attending this reception was a way to put forward the discussion one needs to have about policies impacting patients, because it directly affects human lives, They highlighted the importance of hearing the stories of patients who have either benefitted or will benefit from significantly funding the various areas of neuroscience and mental health.
Bringing neuroscience to policymakers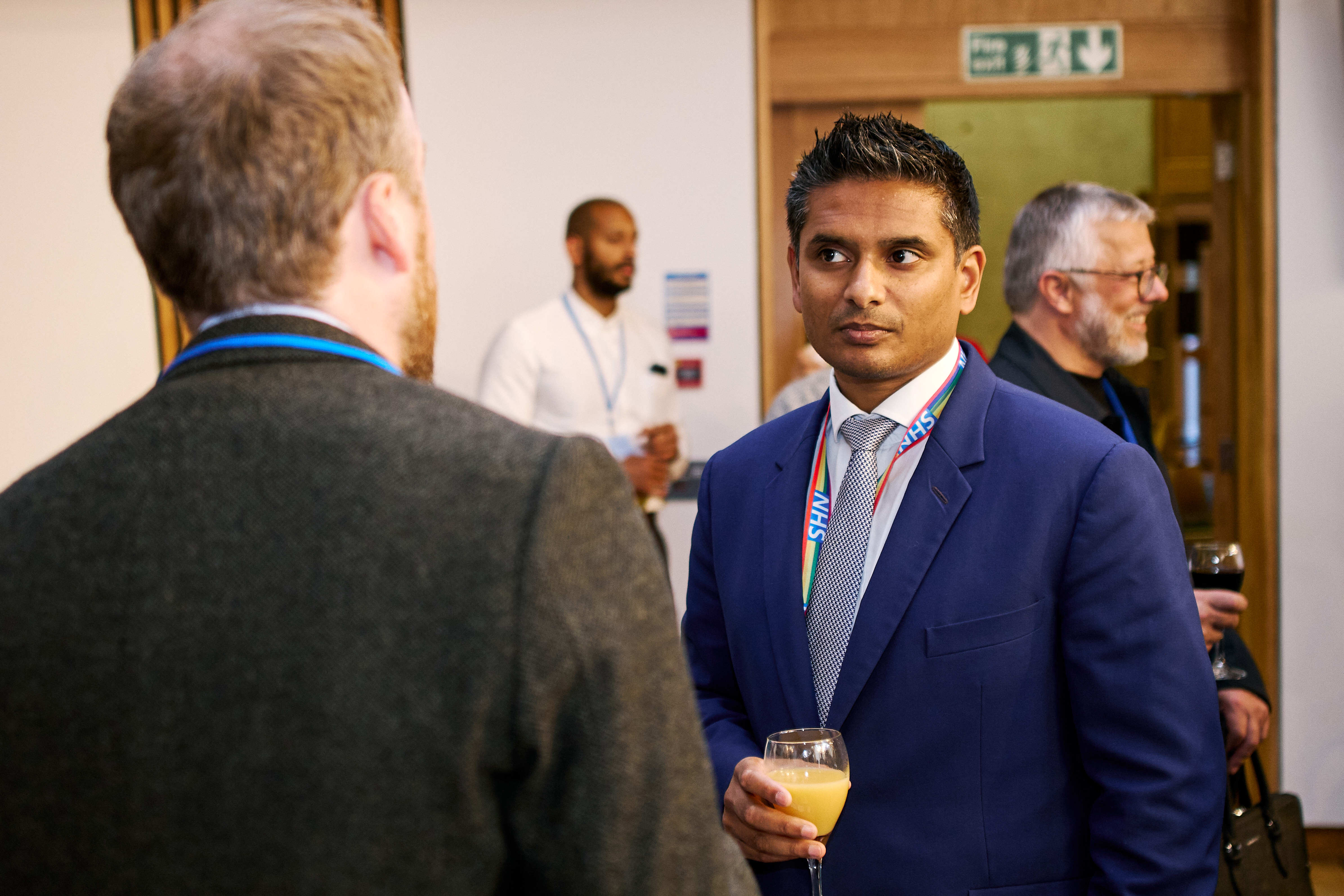 Professor Tara Spires-Jones said "These conversations are important as policy influencers and research funders are the people who are going to fund the research. So it's important to talk about the need and importance of the work that we do as neuroscientists and it's our duty to talk to our funders on why they should be paying attention."
All these conversations are critical to steering bigger decisions, on which areas of policy development to focus on, to pique policymakers' interest in neuroscience funding, and more importantly, to take these conversations to the public. This was a great opportunity to raise the profile of neuroscience research amongst funders and policy influencers in Scotland.
---
In addition to sponsoring the event, Daniel Johnson MSP also submitted a members motion in Holyrood in suppo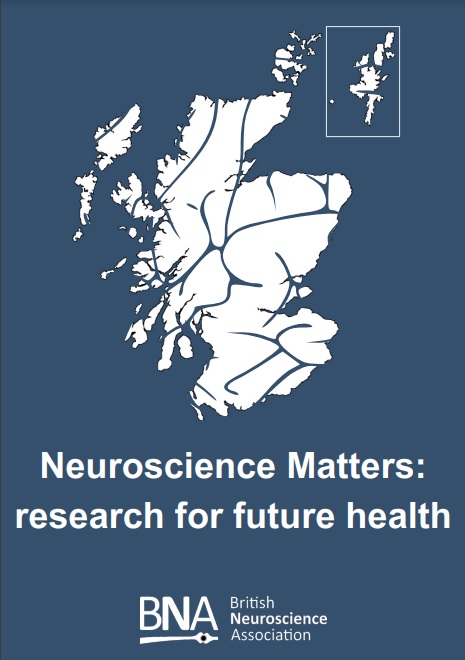 rt of the event that other MSPs are able to sign.
Slides are available for the talks by Professor Tara Spires-Jones, Professor Stuart Cobb and Professor Jonathan Cavanagh
As part of the event, the BNA produced a short leaflet to showcase some of the neuroscience research taking place across Scotland. A digital version is available to download.
Photography: Dimitrios Lachanis (Dimitrios Photography)