BNA Scholars Programme applications open for third cohort of Scholars and Mentors
3rd Oct 2022
We are delighted to announce that the British Neuroscience Association's (BNA) Scholars Programme is now open to applications for our third cohort of both Scholars and Mentors
Thanks to the ongoing commitment from our Supporters, the BNA is yet again able to open applications for a further seven Scholars on this unique mentorship-based scheme to improve equity, diversity and inclusion (EDI) in neuroscience.
The BNA Scholars Programme was launched at the beginning of January 2021 and two cohorts of Scholars from a variety of roles, research backgrounds and institutions have since been welcomed onto the scheme. The Programme was created in consultation with BNA members and others interested in improving EDI in neuroscience, to support students from currently under-represented ethnic groups in neuroscience and build a supportive community through networking opportunities, career development, bursaries, and mentorship.
Mentorship remains at the core of the BNA Scholars Programme. However, the breadth of support for Scholars has now grown to include:
Networking opportunities through the BNA and BNA events

Exclusive career development opportunities from Supporter organisations, including commercial sector site visits, writing and publishing, ECR networking days, and direct open discussions with leading figures from all across the neuroscience sector
Opportunities to connect with key individuals within the BNA, for instance members of the BNA Council and Committee, and the Editorial Board of the BNA Journal, Brain and Neuroscience Advances
Free registration and funding towards BNA Festival of Neuroscience attendance
Mentors are supported by resources and coachine provided by the Academy of Medical Sciences (AMSCI) as well as the BNA itself. Mentor applications from those from underrepresented ethnic backgrounds are especially encouraged.
We are proud to see this important initiative progress into a third year, and look forward to it growing and thriving still further.
"I am thrilled that both the first and second years of the BNA Scholars Programme have been such a success. We have worked with the cohorts of Scholars to continue to review the programme and I am delighted that we can announce that applications to the scheme are reopening. I would like to thank our Founding Supporters and more recent Supporters for their ongoing commitment to the Programme, as well as our Scholars and the team at the British Neuroscience Association for all of their hard work and dedication."
— Emma Yhnell, BNA Representative for Equity, Diversity and Inclusion
"Through the BNA Scholars Programme, I have been able to receive constant mentorship and guidance in this ever-changing field. My mentor has helped to improve my presentation skills, build my computational skills and has provided advice on my career progression. Additionally, this programme helped to look beyond lab work, and explore various activities and engage with the wider neuroscientific community. I attended FENS 2022, where I had the opportunity to see Professor Eric Kandel, who is an inspiration to me, as well as discuss work from our lab. Moreover, as a researcher currently involved in preclinical studies, events on the translation of research and visits to companies remind me to think of patient outcomes and the bigger picture. Altogether, this programme has actively supported me in my endeavours, and I feel very fortunate to have been given this opportunity."
— Gargi Mandal, BNA Scholar
"The BNA Scholars Programme has increased my academic confidence, and has lined up unique conference and networking opportunities that would have been difficult otherwise. My BNA mentor has also been very helpful by providing an outside perspective of my studies and even of my work-life balance. I would definitely recommend the scheme to others as I only see it getting even better as time goes on!"
— Oluwaseyi (Seyi) Jesusanmi, BNA Scholar
"I joined the BNA Scholars' Programme in 2021. I had just started on the MRC DTP programme at King's College London and was eager to find a network of passionate neuroscientists to support me throughout my academic career. The Scholars' Programme has helped me to build connections with academic and industrial neuroscientists alike, by allowing me to attend seminars, lectures and the FENS Conference in Paris. Most valuably, it is through the Programme that I met my amazing mentor. We meet every few months and she has given me advice on how to navigate academia and how I can best achieve my career goals. I'd recommend applying for the Scholar's Programme if you feel you would benefit from the guidance of a personal mentor and would like to know more about careers in neuroscience."
— Evie Lloyd-Morris. BNA Scholar
We always welcome and encourage any feedback or comments related to the BNA Scholars Programme. Please don't hesitate to get in touch!
Enquiries: please contact the BNA office with any questions or comments
---
Want to become a Scholar? Check the eligibility and expectations here.
Scholar applications close in mid December.
Could you be a mentor? Check the eligibility and expectations here.
Mentor applications close in late February.
---
At the time of writing, the BNA Scholars programme is proudly supported by our eight Founding Supporters: Bristol Neuroscience (University of Bristol), COMPASS Pathways, DeepMind, Gatsby Foundation, Guarantors of Brain, International Brain Research Organization (IBRO), MSD and the UK Dementia Research Institute (UK DRI), as well as a growing number of new Supporters. We are incredibly grateful for their cohesive commitment to the BNA Scholars Programme and associated EDI activities.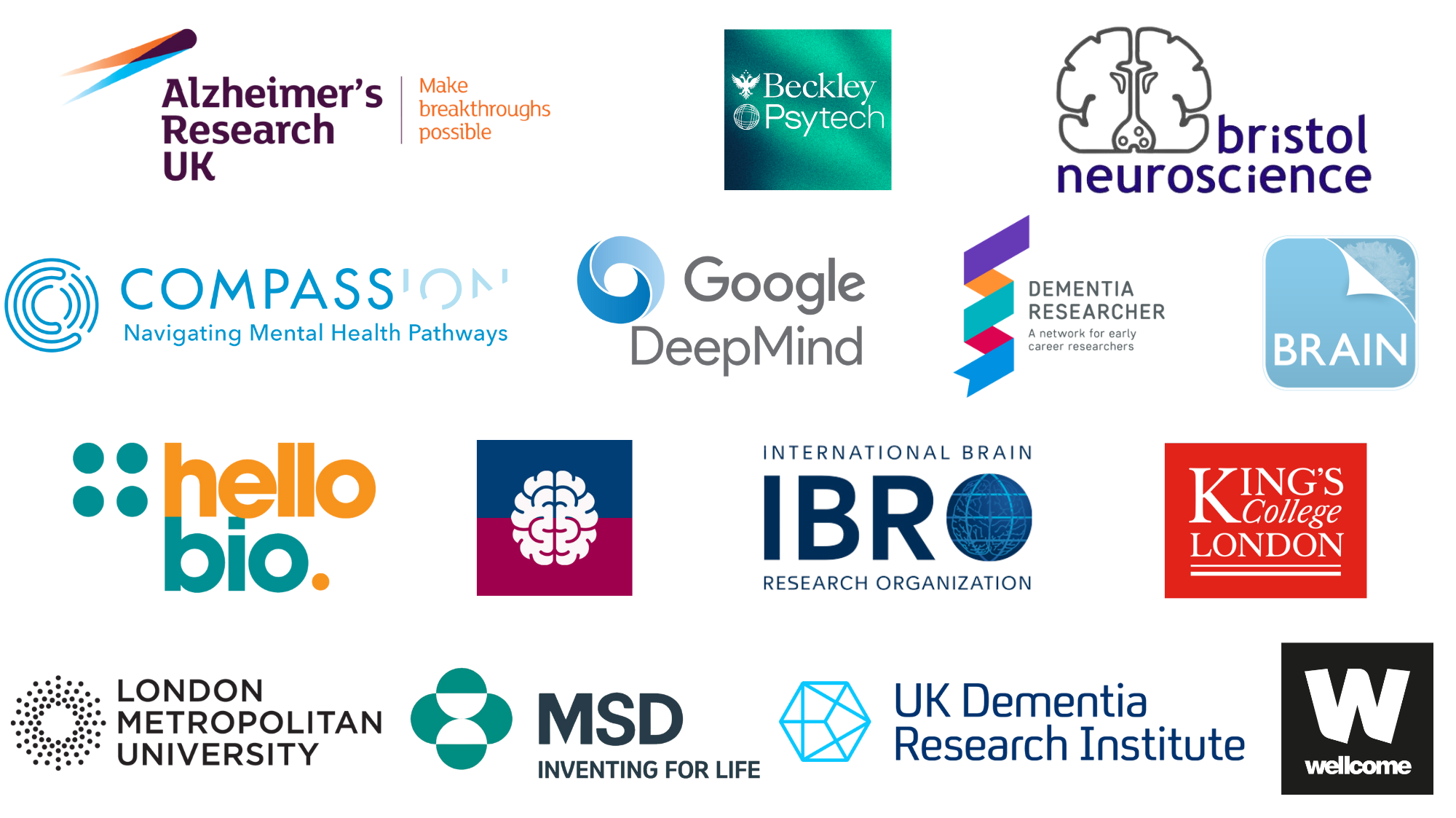 For full information on the Programme's Supporters, please see here.