The BNA Scholars Programme: 3 year roundup
21st Sep 2023
The BNA Scholars Programme was launched in October 2020 in response to Black Lives Matter and was a direct 'ask' from consulting the neuroscience community, aiming to help tackle a key stage of the 'leaky pipeline'. The Programme supports talented students and early career researchers from underrepresented ethnic groups to thrive in neuroscience, and to build a supportive community through networking opportunities, bursaries and mentorship.
Three years on from launch and with 21 BNA Scholars now enrolled on it, the Programme has grown and developed into a robust backbone of interconnected mentoring relationships, bolstered throughout the calendar by an ever-broadening cohort of career development opportunities from across academia and the commercial sector.
Our Scholars
Seven new BNA Scholars are selected each Spring to join the Programme, and remain on it for three years. Our Scholars are talented and self-driven neuroscientists from career stages between final year Undergraduate and PhD, and self-identify as Black, Asian, or minority ethnic. If that sounds like you, and you're ready to supercharge your career, apply below and read on to hear what those already involved in the Programme have to say.
---
Mentoring
Scholars are matched with their choice of Mentor from a pool of applicants, comprising early career researchers, senior academics, and members of the charity and commercial sectors, many of whom are from underrepresented ethnic backgrounds themselves. Mentors and Scholars meet regularly to set and review goals, problem-solve, and share connections. Ongoing feedback from both Scholars and Mentors reveals strong, impactful relationships that are building and accelerating careers.
"I have always enjoyed helping my peers and individuals younger than me to reach their full potential, especially if they are interested in academic research. This scheme has helped me gain confidence in my advice and helped me appreciate that I have gained a wealth of knowledge to pass on to future researchers."
— Afra Aabdien, BNA Mentor
"My Mentor is very well matched to me and has allowed me to see that my goals are achievable. My Mentor has a similar lived experience with me as they have similar identifiers to me that has allowed me to open up about some of my struggles in the Neuroscience sector but it has also given me a form of representation that I never had during my sixth form and undergraduate studies."
— Margret Kadembo, BNA Scholar
"It has helped me to develop skills which can be adapted for supervision. For example, how to communicate certain information, and how to encourage a student to think about their goals, but be flexible in their expectations which can help to reduce stress and anxiety when things don't go according to plan."
— Kamar Ameen-Ali, BNA Mentor
---
Career development opportunities
The breadth of Supporter-provided career development days has rapidly grown over the last three years, and now forms a key part of the BNA Scholars Programme, providing involved and interactive opportunities for BNA Scholars to meet directly with specialist academic and commercial sector leaders and discuss cutting-edge research, discover how these organisations operate, and make long-lasting connections that can give them the advantage they need to fulful their career potential in neuroscience. 18 Supporters have joined the Programme since 2020, committed to supporting Scholars and improving equality, diversity, and inclusion in the field of neuroscience research. The range of opportunities now offered includes laboratory visits, scientific communications workshops, seminars, networking, conference attendance, writing and presentation opportunities, and careers surgeries. You can read about some examples here, here, here and here.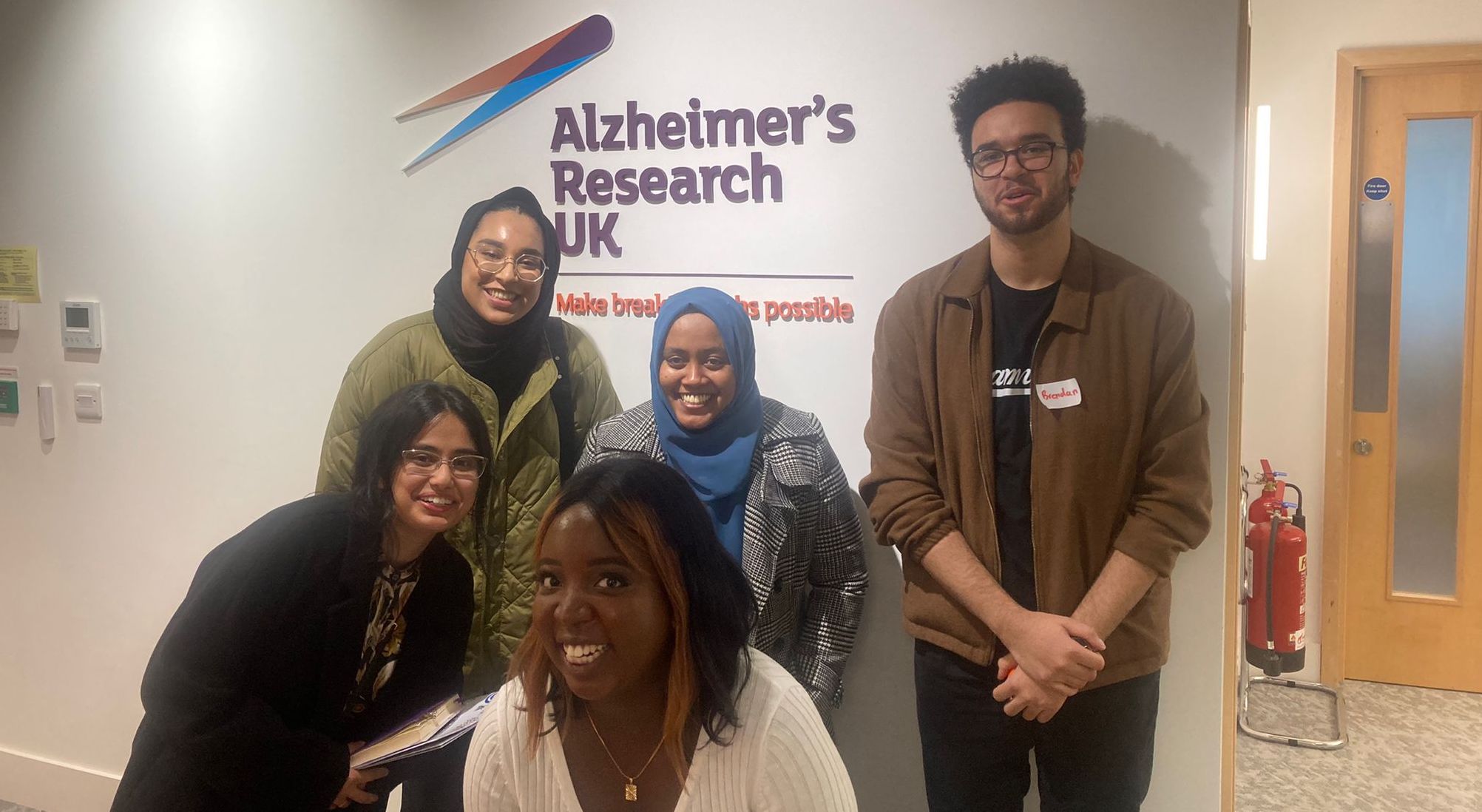 "Early career researchers are essential to building a rich and diverse research culture and we are delighted to partner with the BNA to support the BNA Scholars Programme for the next three years. Not only does this initiative provide students with new experience and opportunities, it also helps to unlock talent that will add huge value to the field."
— Dr Susan Kohlhaas, Director of Research at Alzheimer's Research UK
"I honestly enjoyed this [ECR Connect Day hosted by ARUK] so much! As an ECR you're always thinking 'what am I going to do next?', and this was a good way to understand the range of options that are out there! I'm really excited for us to attend events in the future provided by other BNA Supporters, so we can keep on building our careers in a way that works for us."
— Margret Kadembo, BNA Scholar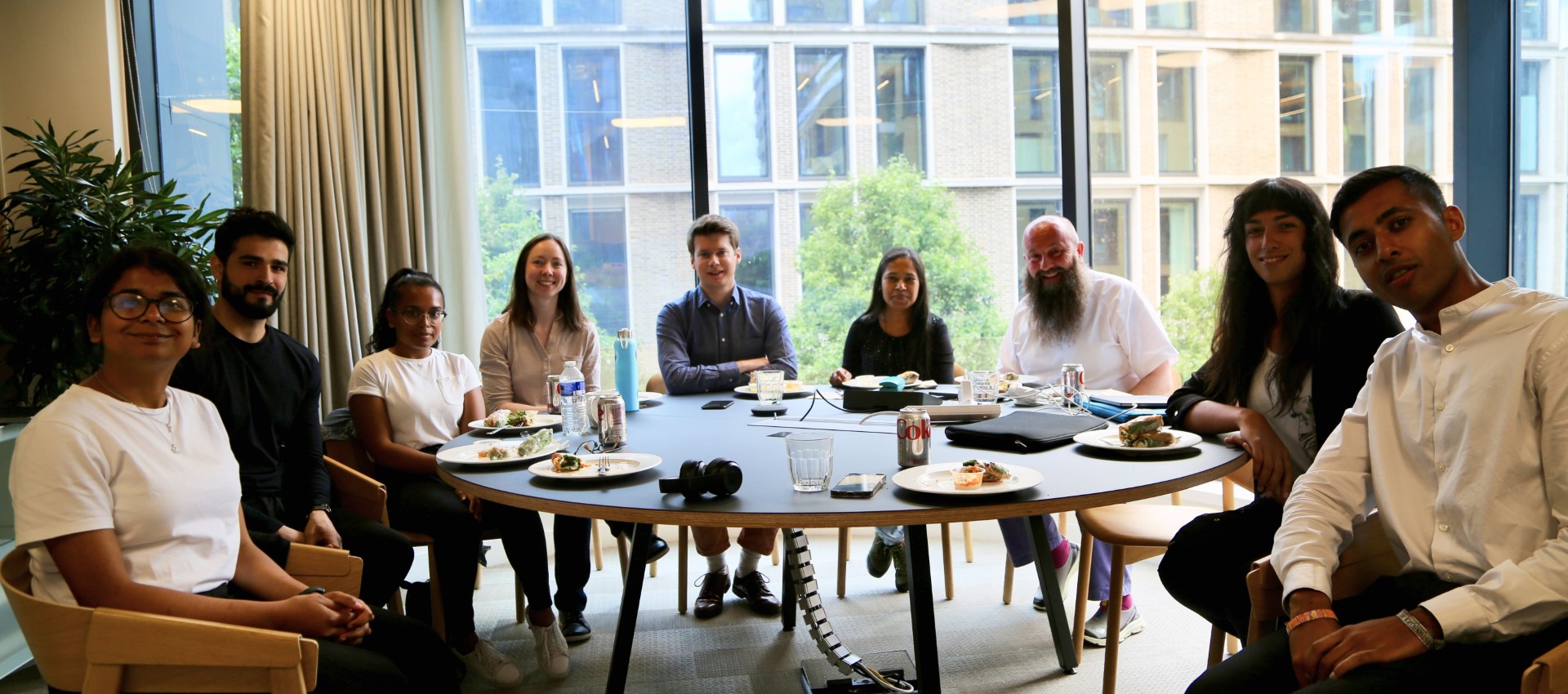 "COMPASS Pathways is proud to be a founding supporter of the BNA's Scholars Programme.? COMPASS is committed to fostering, cultivating and preserving a bold culture of diversity, equity and inclusion, and we are excited about driving this agenda forward with the BNA and other founding partners, in support of neuroscience students."
— George Goldsmith, CEO and Co-founder of COMPASS Pathways
"The BNA Scholars Programme has been a huge benefit to me as I have been figuring out what career path I want to take. I have had so many opportunities to speak to people in different industries and gain wisdom from people who are further along in their careers. I've also had multiple opportunities to go to prestigious conferences such as FENS and be in the same room as some of the smartest people in Europe."
— Naana Owusu-Amoah, BNA Scholar
If you are interested in your organisation becoming a Supporter, get in touch with Sophie Jerrold (Development Director) on sophie@bna.org.uk. Please approximately 200 words on your company/academic activities and research interests, as well as 200 words on why you want to support the Programme, and what you think your company could contribute, including financial support. Please attach your equality, diversity and inclusion policy, or similar.
---
The BNA Scholars Programme is now accepting applications from both Scholars and Mentors for its fourth cohort.
Excited about this project? Get involved now.