Group membership schemes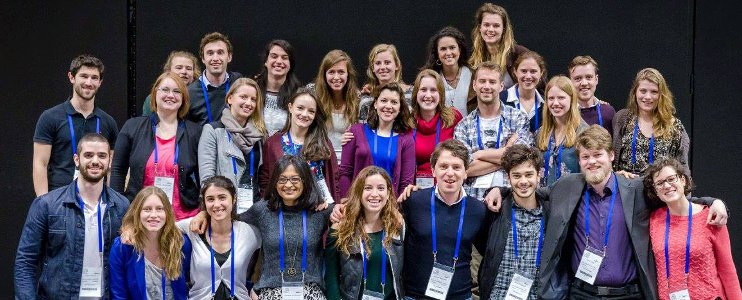 We welcome and encourage groups to join the BNA: a great way to benefit from everything that being part of the largest UK neurosicence community has to bring - and save money too!
We have two different group schemes in place so there's something for everyone.
Which group scheme is right for me?
For both new and existing Full Members of the BNA to be able to support their more junior colleagues, giving them extended access to membership of FENS, prizes, bursaries and more.
For any organisation, society, university or company to enable their students or employees to have instant access to the wider neursocience community.

For up to ten people:

The Full member
Up to three Early Career Researchers (ECR)
Up to six Postgraduate students

For 20 or more people

Any membership type or types.

All ECRs and students in the research group will receive an extra 3 months' free membership (15 months for the price of 12) per year.

.

Recieve a 10% discount on all registration fees.

Simply complete an online form noting the names of who should receive the extended benefits and and the BNA office will undertake all of the administration.

Simply send us a list of people to be registered and the BNA office will undertake all of the administration.

We'll send you a consolidated invoice with the 10% discount reflected.

Perfect for PIs / Group Leaders.

Ideal for universities wanting to enhance the student experience for their undergraduate or postgraduates.

Also for companies wanting to ensure their employees have access to all things neuroscience

See full information here
See full information here
Full information about the membership benefits can be found here.
If you wish to discuss any of the group options then please do not hesitate to contact us.