Research culture in neuroscience
The BNA believes that we need to achieve a cultural change in neuroscience. We recognise that change is difficult, and that there are barriers to change from within the neuroscience community. Importantly, to achieve this shift in culture, it must be embraced by the profession as a whole, not just by individuals or groups within it. Working together, collaboratively and supportively, we will ensure the whole neuroscience community is ready to embrace change.
Shifting research culture away from 'publish or perish'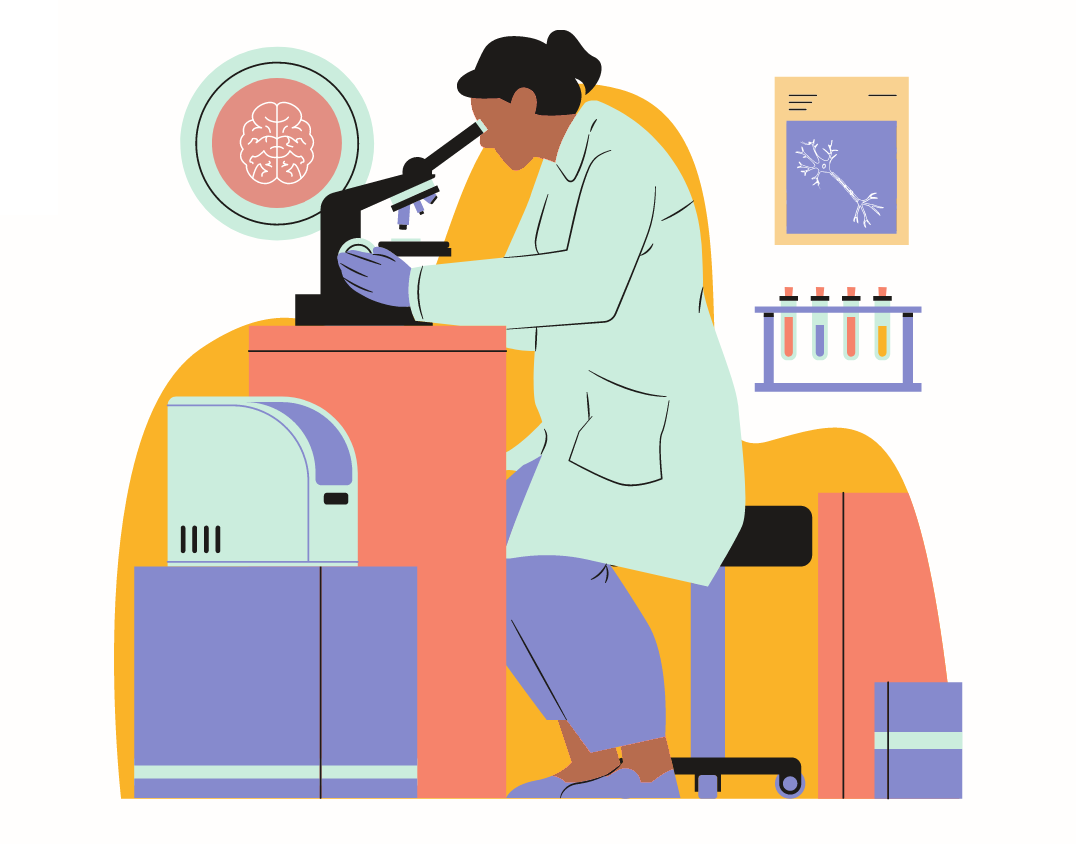 Researchers remain pressurised to publish as many papers as possible, as quickly as possible, with incentives to publish only surprising and novel findings, in 'High Impact Factor' journals which prioritise this kind of research. This puts a huge burden on researchers to produce what the system values as the 'right' results, and has led to worrying levels of non-reproducible research. We need to improve researcher well-being and move away from measuring research value by its publishability rather than its credibility.
The BNA is steering research culture away from a 'publish or perish' way of working through our Credibility in Neuroscience campaign. We have embraced innovative ways for neuroscientists to share their work - from the preregistration poster format to registered reports. We have also introduced BNA prizes for credibility to help recognise those researchers that have made particular efforts to make their work as credible as possible.
Read our editorial on impact factor and peer review
Read our response to the UK Government's R&D People and Culture Strategy.
Fostering an inclusive and diverse research culture
Neuroscience research benefits when it brings together and builds on the diversity of views, backgrounds, and life experiences within the neuroscience community to help to tackle the complex challenges neuroscience presents. We know that there are long-standing barriers faced by underrepresented groups that negatively impact representation within science, technology, engineering and mathematics (STEM) disciplines, including neuroscience, and that these are particularly prevalent at advanced career stages.
We are committed to making the BNA, and neuroscience in general, more equitable and inclusive, and are proud to be a supporter of the Declaration on Equity and Inclusion from ALBA. Our BNA Scholars programme supports students from underrepresented ethnic groups to thrive in neuroscience, and build a supportive community through networking opportunities, bursaries and mentorship.
Read our submission to the All-Party Parliamentary Group on Diversity and Inclusion in STEM
Read our written evidence submitted to the House of Commons Science and Technology Committee inquiry on Diversity in STEM