Oxford
We have a broad Neuroscience community based across Oxford. Research is conducted in the Medical Sciences Division as well as in Maths, Physics and Life Sciences and the Division of Humanities. Our community includes over 200 principle investigators and has attracted >£225M of external funding over the last 5 years alone.
At the University of Oxford we are committed to establishing an inclusive culture, where everyone can contribute and flourish regardless of visible and invisible differences. With over 11,000 staff from around the world, we must all contribute to creating a supportive culture. Often we can do that by talking together. In our daily lives we have opportunities to create high-quality relationships across difference to further our common endeavours.
Oxford has always welcomed international staff and students, and will continue to do so now and in the future. It will sustain and develop its links with universities within the EU and around the globe and will forge new links. Oxford has been an international university for centuries. It is our intention that it should remain an international university for centuries to come.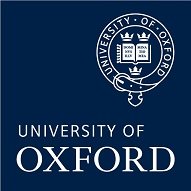 BNA Local Group Rep (LGR): Nicholas Irving
BNA LGR email: nicholas.irving@ndcn.ox.ac.uk

BNA Local Group Student Rep (LGSR): Demi Brizee
BNA LGR email: demi.brizee@bndu.ox.ac.uk

President of the Cortex Club a unique student led educational forum dealing with cutting-edge topics and significant, challenging issues in neuroscience.
Description
Read more about neuroscience at Oxford